Service visit: Meghan, Lauren and Dusti in La Merced and San Ramon.
Sunday – Wednesday, March 26-29.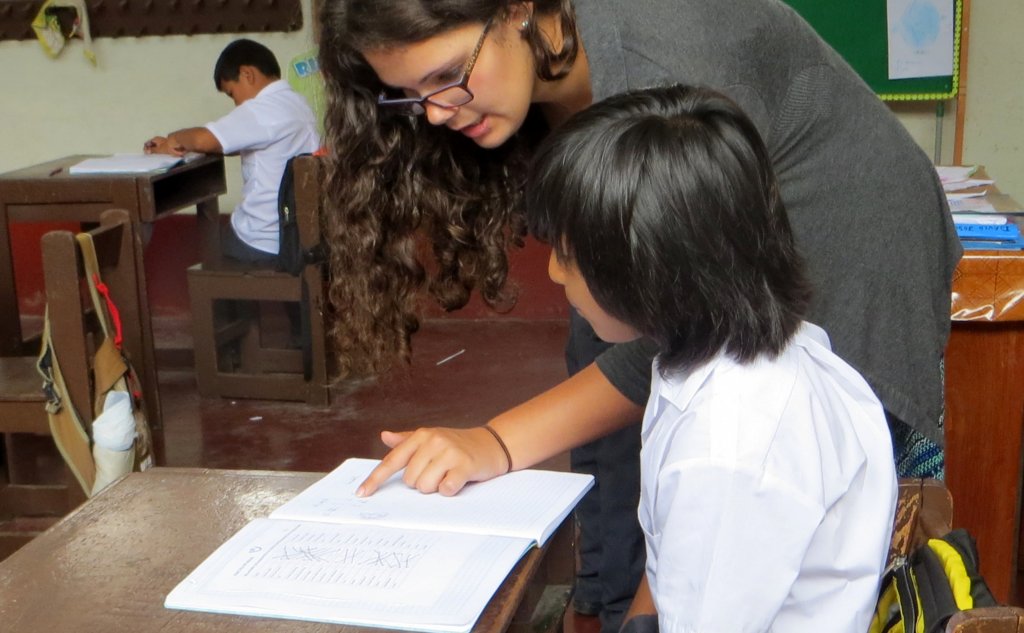 These small twin cities are in Chanchamayo, a region directly east of Lima that is reached by a road that climbs from Lima (in the desert at sea level), up over the Andes, through a snowy mountain pass at 16,000 feet, and then back down the Amazon side of the mountains into the steamy, verdant jungle.  The region is known for growing the best coffee in Peru.
Meghan lives in La Merced but works in a small public health clinic in the small community of Naranjal outside of San Ramon.  Because of the clinic's semi-remote location, the government is hard-pressed to staff the clinic, which means they are often short-handed.   Meghan has been able to offer a helping hand with basic nursing skills as well as filing records.
Lauren lives in San Ramon, also working in the Naranjal community, but at a public school where she assists teachers with their English classes.  When one of the teachers quit after the first day of the new school year, Lauren got the privilege (?) of being the substitute teacher for a few days.  Apparently students worldwide all excel at trying the patience of substitute teachers.
Dusti lives and works in San Ramon.  In the mornings she volunteers at a private health clinic, and in the afternoons she helps teachers in English classes at a public school for at-risk children from low-income families.  Like Lauren, she finds classroom discipline to be an even larger hurdle than speaking Spanish or riding crowded buses in Lima.  However, students in both schools grew very attached to the visiting English instructors.
Also working in Chanchamayo, but living and working in a very different community, are Gabby and Tyler, who will be in the next blog entry.