Wednesday, February 22.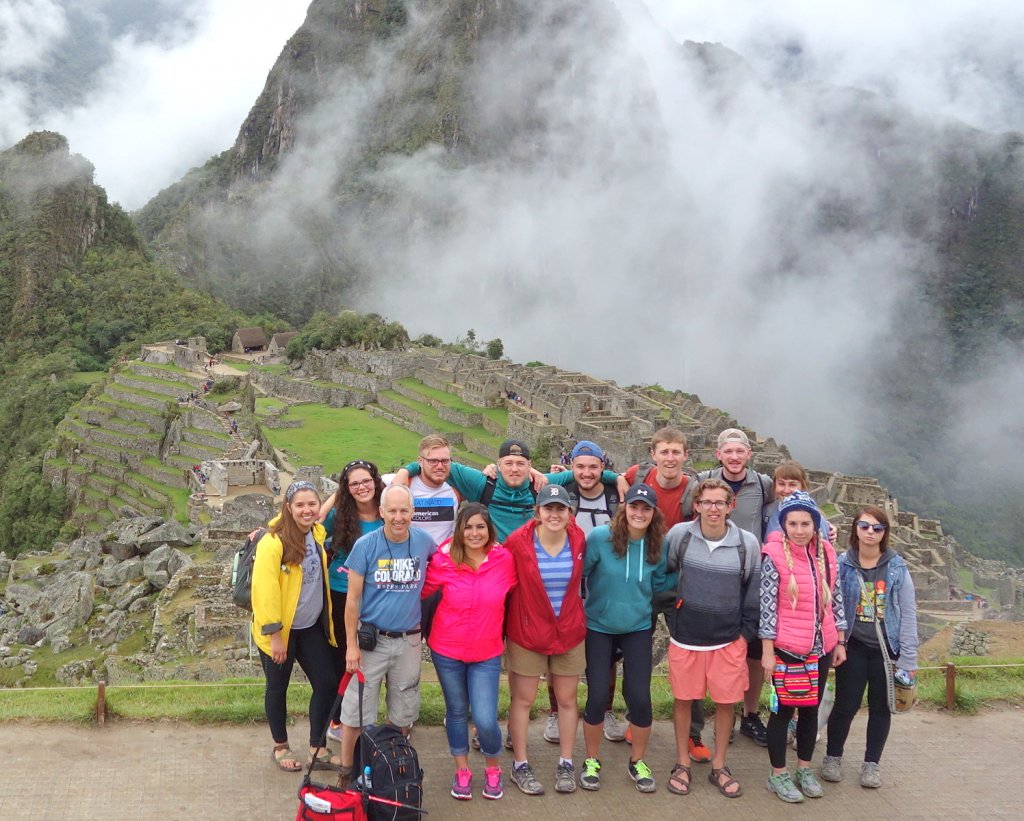 The good part of visiting Machu Picchu in February is that this is the tourist "low season," meaning there are fewer crowds to contend with.  The bad part of "low season" is the reason few tourists come now: it rains frequently and the ruins can be covered in fog/clouds.  We woke this morning to the sound of rain, but it slowed to an off/on drizzle for the rest of the day so that we never got soaked nor had the spectacular views obstructed.
While the traditional way to get from Aguas Calientes up to Machu Picchu, 1300 feet above us, is by bus, a group decided to start earlier so they could hike up the mountain.  Once we were all at the ruins, our 3-hour tour began, exploring the ancient city from top to bottom.  After lunch outside the ruins students were free to either return to the ruins or take a hike to the "Sun Gate," a nearby mountain pass with ruins overlooking Machu Picchu.
Back at Aguas Calientes students had more free time for souvenir shopping before we met for our last supper together as a group before everyone departs for service locations.