Though a knock at the door of Casa Goshen came a tad early (around 6:30 a.m.) we were excited to see our students return safely from their service locations. The early group, Lydia, Trevor, Laura and Shina, came in from the jungle. An hour later we were joined by Adriene, Jessica and Armando, who arrived on another overnight bus from Chiclayo. The final all-night bus brought Elizabeth and Mariah, who walked in just in time to join us for a breakfast of pancakes, eggs in frames, hash browns, sausages and juice. Maddie, Max, Frances, Danielle, Bryan and Abby, who spent their service time in Cusco, arrived by plane in the early afternoon.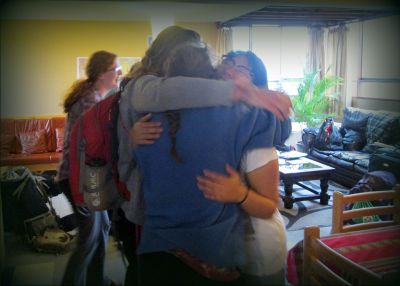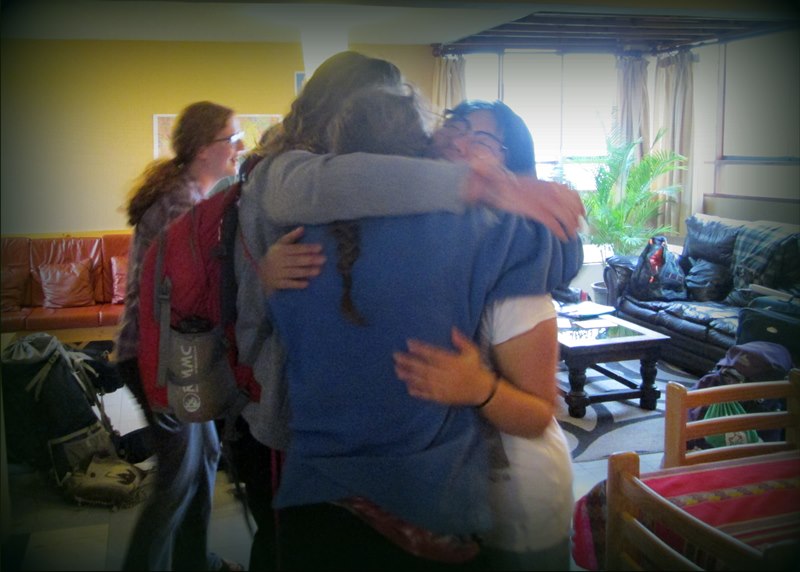 Everyone was eager to see each other and swap stories. However after filling stomachs and taking care of other business, most headed out to area markets to purchase last minute gifts and to visit Lima host family members.
On Friday, after a final meeting with language professors and a short quiz, we drove two hours south of Lima to a retreat center along the Pacific Ocean for our final weekend together in Peru.
We devoted much of the day Saturday to presentations on independent research carried out during six weeks of service. The research subjects reflected a diversity of interests (and the presence in our group of eight students studying American Sign Language):
traditional medicine
evangelical weddings
funerals for evangelicals and Catholics
deaf storytelling
breastfeeding
school and home learning for the deaf
Peruvian food (including a case study of patasca)
coffee from the Chanchamayo region
teaching methodologies for the deaf
Peruvian greetings
World Vision's services for children
case study of a deaf boy in Cusco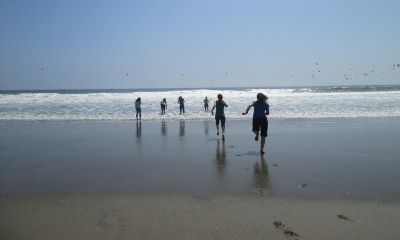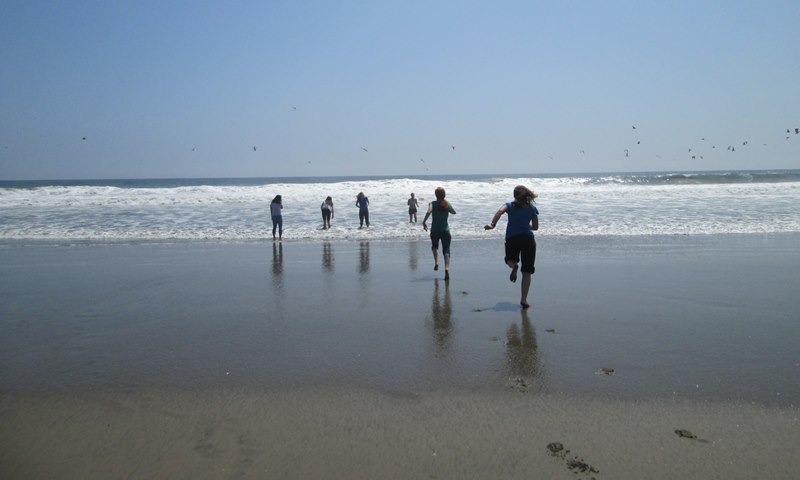 At the retreat center, called Kawai, the sun came out both afternoons. We had free time to play Frisbee, wade along the shore or lay on the sand. After dark we enjoyed s'mores around a bonfire.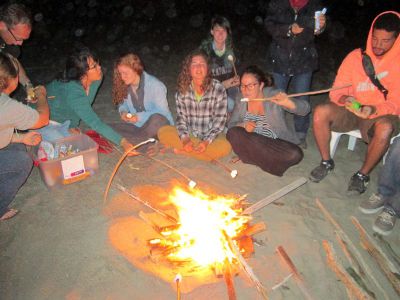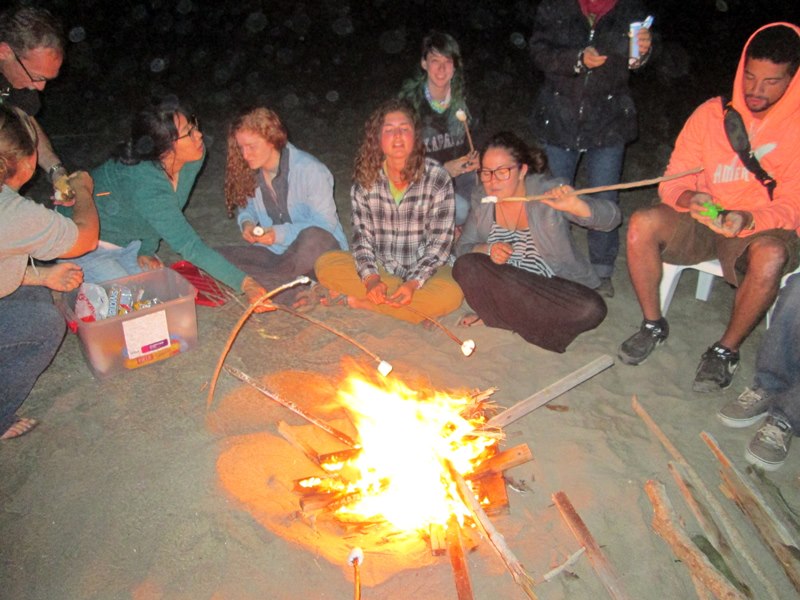 By Sunday evening we were back at Casa Goshen for soup and papa rellena (rounds of mashed potato stuffed and fried) and a tres leches cake to celebrate Laura's upcoming birthday.
The final night was short. Students left the Cirque Hostel at 4 a.m. to catch a 7:15 a.m. flight bound for the United States. They are already missed.
Photos and editing by Karen Stoltzfus