Retreat: Surf and turf fun
During their concluding retreat, Goshen College students in the Peru Study-Service-Term program were tasked with reflecting on the past three months. They discussed the highlights and challenges of service, presented their final academic projects and pondered what it might be like to return to the United States. They also played, enjoyed each other's company and rested.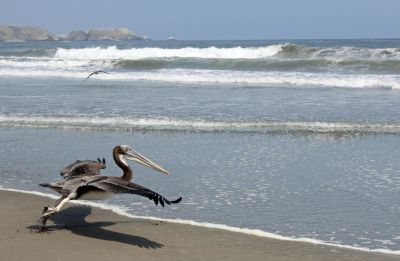 Our gathering was held at a Christian retreat center called Kawai, which is located on the beach about a 90-minute drive south of Lima. Facilities at Kawai consist of a large collection of spacious buildings amid well-landscaped grounds, just a few hundred yards from the Pacific Ocean. It has wide lawns, palm trees, a nice swimming pool and a broad beach, perfect for long walks and contemplation.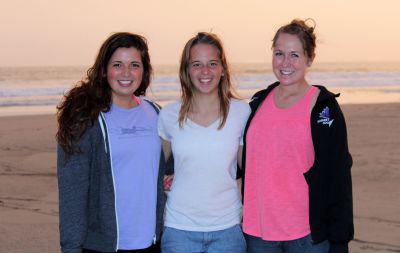 Goshen students enjoyed strolling on the beach, gazing at the Pacific Ocean and observing a wide range of birds. Sunsets were spectacular on the beach, with the sky changing colors, from yellow to orange to red and finally purple. The cloud cover was minimal, allowing for glimpses of stars. The beach also was the site of night walks and a bonfire – ideal for roasting marshmallows and making S'mores.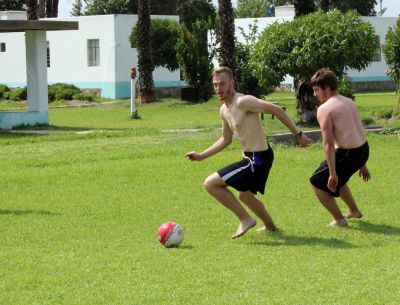 Over two days, students played spirited games of soccer on a lush field. Game play was intense and the students worked up hearty appetites. They cooled off from an afternoon game by diving into the swimming pool.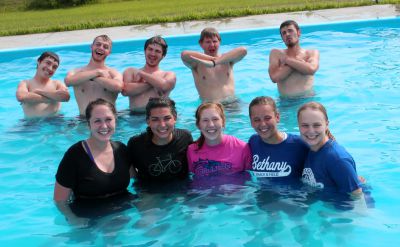 On the final afternoon of the retreat, students paid one last visit to the beach. They splashed in the waves or took long walks, dipping their feet in the ocean. It was a great way to say goodbye to Peru and prepare for the long journey back to the United States.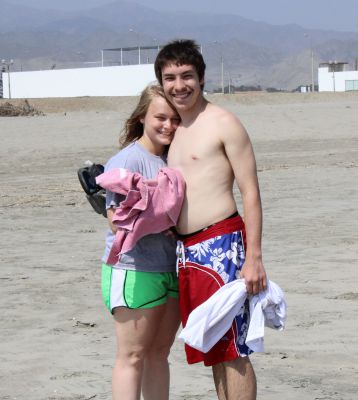 The attached photo gallery provides glimpses of the beauty of the beach at Kawai and what students did to relax during the retreat. Everyone had a great time!