Living on the Edge — Disabilities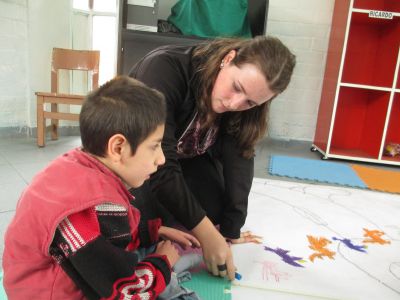 CEBE María Auxiliadora (Mary our Helper Center for Basic Special Education) is a public school located in a middle class neighborhood in Lima's San Borja district.  Disabled children are brought here from all over the metropolitan area to learn and develop basic life skills.  Some of the students are diagnosed with Down syndrome, others with autism and at least one with cerebral palsy — all with special abilities.
We were met at the door of the school by the director, María Barnett, who introduced us to her multidisciplinary team of teachers and support staff.  By law all schools must admit students with disabilities, but Dr. Barnett explained that children progress much more quickly at schools such as hers that focus specifically on students with special needs.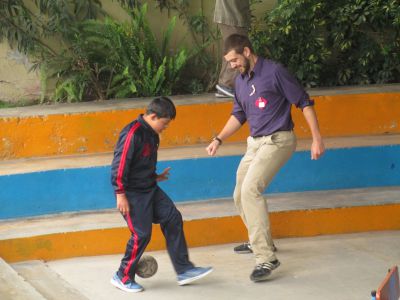 After the director's presentation the students were divided into groups and spent the rest of the day with the children, teachers and aids in their specially-designed learning environments.  At first, the children were distant and didn't seem to know what to do when strangers, foreigners at that, entered their realm.  After a few hours, however, they warmed up to us.  By the end of the day we realized how we had touched their lives — and how they had touched our hearts.  Children are children, after all.