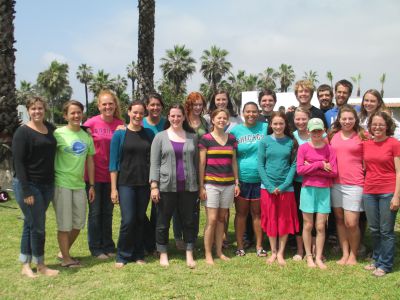 Retreat is a time to share, reflect, play and prepare for the students' return to the United States.  We traveled south to Kauai, a retreat center owned and operated by Scripture Union and strategically located on a quiet stretch of beach.  The students began with presentations of the research they conducted, through face-to-face interviews, during their time on study.
Topics included:
Future of Shantytowns
Flowers of the Rain Forest
Coffee in Chanchamayo
But My Baby Can Hear:  CODAs in Peru
Newspapers of Ayacucho
The Evangelical Church in Peru
Tantawawa
Deaf and/or Special Needs in Peru
Cocona
Quechua
Pets in Peru
Deaf Stories
Discipline in Peru
Trees in Lucre
Dental Health
Deaf Education
The Fertility Fruit
The Educational Program in the Jardin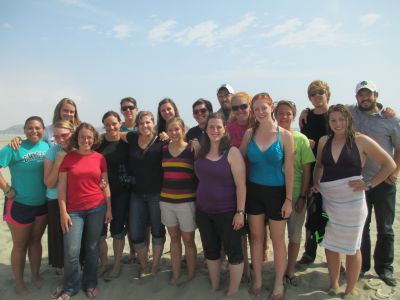 After the presentations we discussed service:  which marginalized populations the students served, what motivated the people they worked with and what kinds of challenges they faced.
On Sunday morning we worshiped, shared and reflected.  Then we talked about returning to the US — what will it be like for the students to go back to their home cultures as transformed, bi-cultural people?