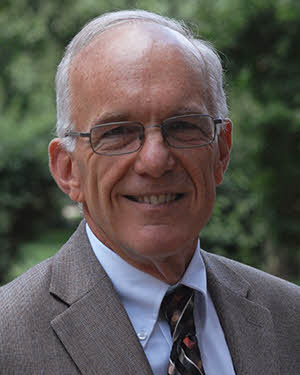 By Luke Gascho, director, Merry Lea Environmental Learning Center, professor of sustainability/environmental science
This week's theme: "Freedom Bound: The Path of Mercy"
This week's Scriptures: Malachi 3:1-4 | Luke 1:68-79 | Philippians 1:3-11 | Luke 3:1-6
Things are out of sorts. Following regional, national and global news is a reminder that there is much brokenness in the world. Fragmentation comes into our personal lives too. We wonder how love can overflow in a time when there are such pervasive issues? Can mending occur?
I step back from this reality and reflect on a different construct. I remember that the universe was called into being as an expression of God's love and mercy. This is a statement that raises awe and wonder in my spirit – and reminds me that every part of God's creation declares the very mercy and love that comes from God. When mercy and love are not evident, I seek to understand how restorative acts might bring love into expression again. A first step is to re-member that which has been dis-membered.
The texts for this week refer to a vision for righteousness. I often found righteousness to be an off-putting word until I started to see it as the concept of making things right. As N.T. Wright frequently states, righteousness is "putting things to rights." This is a process that God pursues passionately – and invites us to join in that same action.
The prophetic call for John the Baptist was to "prepare of way." I am inspired by the concept of re-creative actions in the landscapes of the world. As a messenger, he fostered the way to peace, which is truly a "putting things to rights." This is a remaking of the channels for mercy and love to flow freely again.
Like John the Baptist, I am committed to putting God's creation right. I am grateful to be a participant with God in these actions. Restoration processes take time, but at the same time are amazing. A year ago I planted native prairie seed in a strip along my new gardens and orchard in Goshen. The seed fell on quality prairie soil – soil that had only supported grass and weeds for more than 50 years. I was inspired to see the native flowers and grasses begin to emerge this summer. Life was returning to this strip of land – a grand showing of mercy and love. The selected flowers will attract native pollinators, which will add to the diversity and health of my small landscape.
My planting story is representative of many other restorative actions I take in my life, the community and the world. God's mercy and love are what brings life to my actions. As the texts for the week note so clearly – change is afoot. Commit to being on the path of "putting the world to rights" and anticipate the harvest of righteousness.