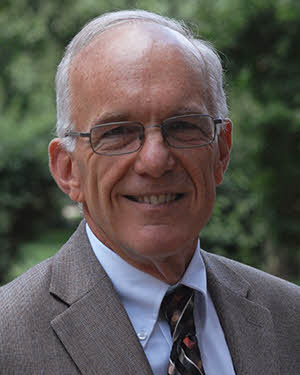 By Luke Gascho, director, Merry Lea Environmental Learning Center, professor of sustainability/environment
Scripture: 2 Peter 3:8-15a (NRSV)
During the summer a hefty 10-inch diameter branch broke off the large maple tree in our back yard. I cut much of it up for firewood, but stopped at a point where I saw a braided copper cable coming out of the branch, as I didn't want to dull the saw. This week I put that piece of log on a bonfire I made to get rid of old scraps of wood. The fire burned for several hours as I worked to clean up the yard. When I check the dying fire, I discovered a piece of nicely shaped metal. It was a lightning rod! I had heard that over forty years ago a previous owner had put lightning rods in the tree but I had never seen one sticking out anywhere in the tree. Over the years the tree had totally encapsulated the rod. The fire revealed what had been hidden for decades.
The text for today was written for people who were longing for the return of wholeness to their lives. The society they were living in — like ours — was filled with disturbing and disruptive actions. Their hope for peace and restorative justice was waning. Yet Peter expressed a poignant desire for a balm that would bring healing — salvation. He knew that fire was a purifier.
Unfortunately, too many times this passage has been translated and interpreted as an apocalyptic, destroying set of events. But the writer is actually developing a case for the redemption and restoration of all of creation. Peter knows that God — the creator — is faithful to creation. God loves the whole of creation and wants to see it be made new again. God's fire discloses what had been suppressed, injured and broken — yielding the beauty of completeness. This is like the perfectly formed lightning rod that the fire disclosed from the log.
The process of healing and restoration can be long. Peter notes this well by calling for patience — that calm extension of mercy. God's view of time is not our 21st Century stopwatch and millisecond approach. Rather, God's time is long, enduring and ecological. It is like the tiny sequoia seed that sprouts in the right conditions, grows steadily, and forms a tree that lives for millennia.
As we long for renewal in our hearts and communities, may we be surrounded by God's patient mercy that yields shalom for all of creation.
Scripture: 2 Peter 3:8-15a (NRSV)
But do not ignore this one fact, beloved, that with the Lord one day is like a thousand years, and a thousand years are like one day.

9The Lord is not slow about his promise, as some think of slowness, but is patient with you, not wanting any to perish, but all to come to repentance. 10But the day of the Lord will come like a thief, and then the heavens will pass away with a loud noise, and the elements will be dissolved with fire, and the earth and everything that is done on it will be disclosed.

11Since all these things are to be dissolved in this way, what sort of persons ought you to be in leading lives of holiness and godliness, 12waiting for and hastening the coming of the day of God, because of which the heavens will be set ablaze and dissolved, and the elements will melt with fire? 13But, in accordance with his promise, we wait for new heavens and a new earth, where righteousness is at home. 14Therefore, beloved, while you are waiting for these things, strive to be found by him at peace, without spot or blemish; 15and regard the patience of our Lord as salvation. So also our beloved brother Paul wrote to you according to the wisdom given him,