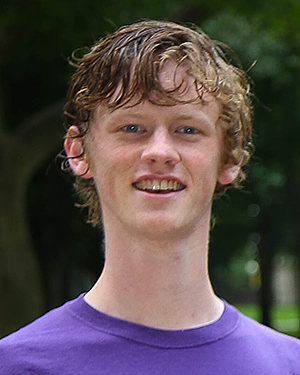 By Julian Harnish, a senior music and mathematics double major from Bluffton, Ohio
Scripture: Psalm 80:1-7, 17-19 (NRSV)
Restore us, O God;
      Let your face shine, that we may be saved.
Over the past year I have dealt with neck pains. I became particularly concerned when I began to feel prickling sensations throughout my body. Was it possible that I had severe neck issues?
After doctors visits and physical therapy, the pain persisted, even intensifying; finally an MRI was scheduled. The doctor showed me a scan of my neck, and walked through the important areas. His simple and confident conclusion was that I had a perfectly healthy neck.
The results were surprising to me. In the weeks that followed as I read several articles about psychosomatic pain (physical pain with psychological origins), I came to the conclusion that much of the pain fit into this category. I also learned that many people had it much worse than myself. One person, convinced that they had multiple sclerosis, subsequently lost the ability to control their legs.
As I began to accept that much of my pain was psychosomatic, it began to subside. But the process was not immediate, and the restoration process continues. Throughout it all, I have found a complex set of emotions along the path towards restoration.
Fear and doubt: Could it really be that I am moving forward? Or will I head back to that place of pain?
Memories and reflection: When pain and brokenness becomes the norm, the happy memories of what once was can be lost or forgotten. Restoration can be a time for reflecting, looking back on the pain that was and the happiness that might come with a new perspective.
Acceptance: Being restored to a position that is exactly the same as before seems rare, if not impossible. By allowing that time of pain to continue to have an impact, perhaps we move forward with greater wisdom and maturity.
As we prepare for the coming of Jesus, let us prepare for the restorative force of his message, aware of all that may be in store for us as we walk down that winding path towards restoration.
Restore us, O God;
      Let your face shine, that we may be saved.
Scripture: Psalm 80:1-7, 17-19 (NRSV)
Give ear, O Shepherd of Israel, you who lead Joseph like a flock! You who are enthroned upon the cherubim, shine forth

2before Ephraim and Benjamin and Manasseh. Stir up your might, and come to save us!

3Restore us, O God; let your face shine, that we may be saved.

4O Lord God of hosts, how long will you be angry with your people's prayers?

5You have fed them with the bread of tears, and given them tears to drink in full measure.

6You make us the scorn of our neighbors; our enemies laugh among themselves.

7Restore us, O God of hosts; let your face shine, that we may be saved.

17But let your hand be upon the one at your right hand, the one whom you made strong for yourself.

18Then we will never turn back from you; give us life, and we will call on your name.

19Restore us, O Lord God of hosts; let your face shine, that we may be saved.