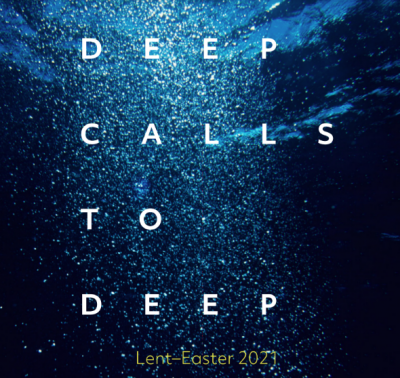 As the Lenten season begins, Goshen College will again offer an online resource to help believers make time and space in their hearts and minds to reflect during the season of Lent.
Beginning Feb. 17 (Ash Wednesday) and culminating on April 4 (Easter), Goshen College students, faculty and staff will provide weekday reflections based on the upcoming Sunday's lectionary Scripture passages, available online at www.goshen.edu/devotions, or by subscribing to the daily email. 
Writers will reflect on the theme: "Deep Calls to Deep" from Mennonite Church USA and Mennonite Church Canada worship resources. Writes will provide three devotions weekly, on Monday, Wednesday and Friday. 
  ↠ Subscribe to receive the daily e-mail
The call to go deeper can be frightening or overwhelming when we feel we are not ready and do not know what we will find. We keep much of our pain in our depths. But the theme "Deep calls to deep" (Psalm 42:7) arose as we experienced God calling out from a deeper place than the areas we usually think we can plan and control. And God's call echoes in a deep place within us as well, a place where the words of love spoken to Jesus at his baptism dwell: "You are my Beloved; with you I am well pleased." Live deeply into this throughout Lent.
The devotions will reflect honestly on the Scriptures and offer words of assurances of faith. The spiritual offerings will include poetry, personal stories, reflections and prayers, all intended to more closely examine the call to change and follow Christ.
Since 2001, Goshen College annually celebrates special seasons of the church calendar, particularly Advent and Lent, with online devotions.