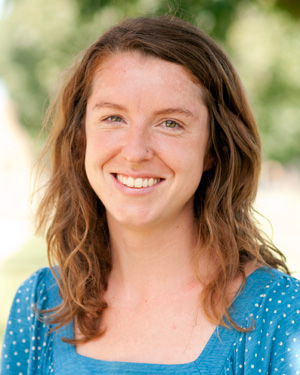 Scripture: John 1:6-8, 19-28 (NRSV)
DEVOTIONAL:
It was just over a year ago that I was introduced to the Mennonite game. I grew up a "Coaster," a funny and indecipherable surname, unindicative of its Polish roots, and married a Mennonite in a far away land where "Goertzen" was as unique (strange) as the gringos who bore it. It was only after returning to the U.S. (and a couple specific Menno-lands) that I learned there were more of us out there and that lines could be traced. I also learned that in the Mennonite game, Coaster got me nowhere.

There was a man sent from God whose name was John.
He was new to town and to these religious circles where people were used to knowing each other.
Who are you?
Instead of name-dropping, of defending his honor and his own story (miracle baby of respectable Zechariah and Elizabeth, thank-you very much), he orients himself, in the negative, toward another. I am not the Messiah.
Elijah? No.
The prophet? Not so much.
This is neither helpful nor satisfactory to his inquisitors. They press.
This time he answers in the words of someone else, a prophet they do recognize, but his answer still doesn't make sense. The voice of one calling in the wilderness, "Make way…" And it doesn't give him the right…
But still, he's clear: I'm not the one you're looking for.
As I consider the games we play and the efforts we make to validate our own place and work in the world, John reminds me that it's not about me anyway, that there is an unrecognized Light and Lord among us and that Advent is about orienting ourselves, holding fast to the One Who Is. Messiah. Holy One. Son of the Most High. God.
Hold fast.
Scripture: John 1:6-8, 19-28 (NRSV)
There was a man sent from God, whose name was John. 7He came as a witness to testify to the light, so that all might believe through him. 8He himself was not the light, but he came to testify to the light.

19This is the testimony given by John when the Jews sent priests and Levites from Jerusalem to ask him, "Who are you?" 20He confessed and did not deny it, but confessed, "I am not the Messiah." 21And they asked him, "What then? Are you Elijah?" He said, "I am not." "Are you the prophet?" He answered, "No." 22Then they said to him, "Who are you? Let us have an answer for those who sent us. What do you say about yourself?" 23He said, "I am the voice of one crying out in the wilderness, 'Make straight the way of the Lord,'" as the prophet Isaiah said. 24Now they had been sent from the Pharisees. 25They asked him, "Why then are you baptizing if you are neither the Messiah, nor Elijah, nor the prophet?" 26John answered them, "I baptize with water. Among you stands one whom you do not know, 27the one who is coming after me; I am not worthy to untie the thong of his sandal." 28This took place in Bethany across the Jordan where John was baptizing.