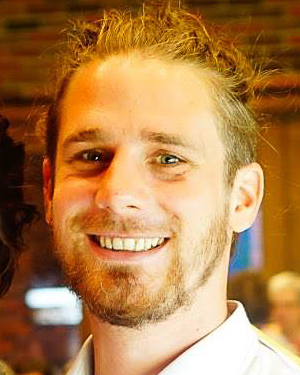 By Benjamin Isaak-Krauss, sustainability leadership semester student
Scripture: Malachi 3:1-4 (NRSV)
Raise your hand if you've never read Malachi. You are not alone. At first glance it reads like a collection of wild ramblings full of mysterious images. The first Christians, however, seem to have read Malachi more often. The gospels are full of allusions to it. And when the order of the Christian canon was finalized, Malachi became the bridge between the "Old" Testament and the New Testament. To the early church, Malachi's message was important and closely connected with how they understood Jesus.
Malachi is a book with a burning message: God will bring about justice soon, overturning all that is built on injustice and violence. Malachi uses the image of refining metal by melting it under incredibly high temperatures. In a second image, he refers to the work of the fuller, who uses caustic soap to clean wool before clothes can be made from it. Malachi's fire is not that of a cozy fireplace. His is a cleansing fire that burns away injustice and rotten compromises, or a strong soap that removes the filth of corruption, revealing the true beauty underneath.
To some, these images might be too much like a fire-and-brimstone sermon used to condemn all who think or live differently. But if we look closely, we see that this text is directed not at people on the margins of society, but at the religious elite that justifies the oppressive status quo. According to Malachi, those who most need to wash out their mouths are the "descendants of Levi" referring to the priests in the Temple. In a time when the Bible is so often used to cover up injustice or distract from the suffering of people, it is crucial that we remember Malachi's message: God's justice will be established, in spite of the resistance of society's priests, whether they are religious or secular.
At the same time, the call to repentance is also for us, where have we made compromises with injustice? As we prepare for Advent let us be set aflame by Malachi's passion for justice so it burns away all lazy excuses.
Scripture: Malachi 3:1-4 (NRSV)
See, I am sending my messenger to prepare the way before me, and the Lord whom you seek will suddenly come to his temple. The messenger of the covenant in whom you delight—indeed, he is coming, says the Lord of hosts. 2But who can endure the day of his coming, and who can stand when he appears? For he is like a refiner's fire and like fullers' soap; 3he will sit as a refiner and purifier of silver, and he will purify the descendants of Levi and refine them like gold and silver, until they present offerings to the Lord in righteousness. 4Then the offering of Judah and Jerusalem will be pleasing to the Lord as in the days of old and as in former years.