Your email signature can help to ensure that your Goshen College email meets professional standards, represents the quality of your work and provides relevant information about the college and your department. Here are suggested guidelines to consider when creating or updating your Goshen College email signature:
Use these instructions to get started.
Use a simple font—Some fonts are easier to read on computer monitors and screens than others. Simple font families include Sans Serif, Serif, Georgia and Tahoma.
Stick to black—Black type is the most legible and recommended text color for your signature. Darker gray hues are also acceptable.
Using images—Including images is risky, since different email clients process images in different ways and runs the risk that your image will be seen as an attachment instead. However, with Google mail, it shouldn't be a problem, since it uses images that are hosted elsewhere. If you would like to include an image, use only a GC logo. You can find GC logos here.
Keep it narrow—It is likely that many people receiving your emails will read them on a mobile device. An overly wide signature can result in a messy and confusing layout.
Consider creating several different signatures— Different messages sometimes require different signatures. Emails to off-campus contacts may require a more thorough signature, while messages between coworkers might require a simpler signature. Take this into consideration and create several options that you can choose from.
Here is a template for creating your email signature. Depending on your role at GC, not all fields may be applicable.
Name (first, last, and professional or academic title, as appropriate)
Position Title
Department
Goshen College
(Optional) Office location or GC mailing address (Include this if it is relevant to the recipient)
Phone Number (Fax number optional)
College or departmental web address
(Optional) GC Logo

---
EXAMPLES
Joe Smith
Director of Everything
Goshen College Everything Office
w. 574.535.7000  |  c. 574.238.0000
– or –
Joe Smith
Goshen College Director of Everything
Office: Administration Building, Room 00
Address: 1700 S. Main Street – Goshen, IN  46526
w. 574.535.7000  |  c. 574.238.0000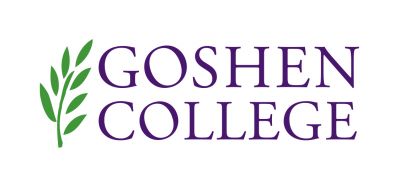 ---
Any other information you might include in your signature can lengthen your signature (and your email), making it more difficult to process and/or print, and may distract from the professionalism and clarity of your message.