Last evening the students and hosts families all came together at the YMCA for a meal and time for appreciation.  We are so thankful for all of our wonderful host families who truly welcomed our students as one of their own.
We also said goodbye to Stephanie today.  She is heading back to the U.S. as we speak.  We will truly miss her.
May God bless you richly, Stephanie, as you step into your new journey back in Goshen.  We look forward to catching up with you in April.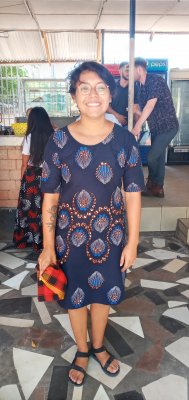 And now we pack up and leave Dar es Salaam for our next adventure in North-Western Tanzania.  We will be passing through Arusha, Ngorogoro Crater, Serengeti, then into Musoma.  We will be without much internet for the coming week, but check back in about a week for (hopefully) some fantastic photographs of our safari.