Today was the first day of classes.  Everyone made it to Upanga Mennonite Church, where students will have Kiswahili language classes each morning.  It was a day to get acquainted with language teachers and set up groups.
After lunch there is often a lecture.  Today we heard from Pastor John Wambura who talked about cultural issues in Tanzania family life and we received greetings from Bishop Stephen Mang'ana of the Eastern Diocese.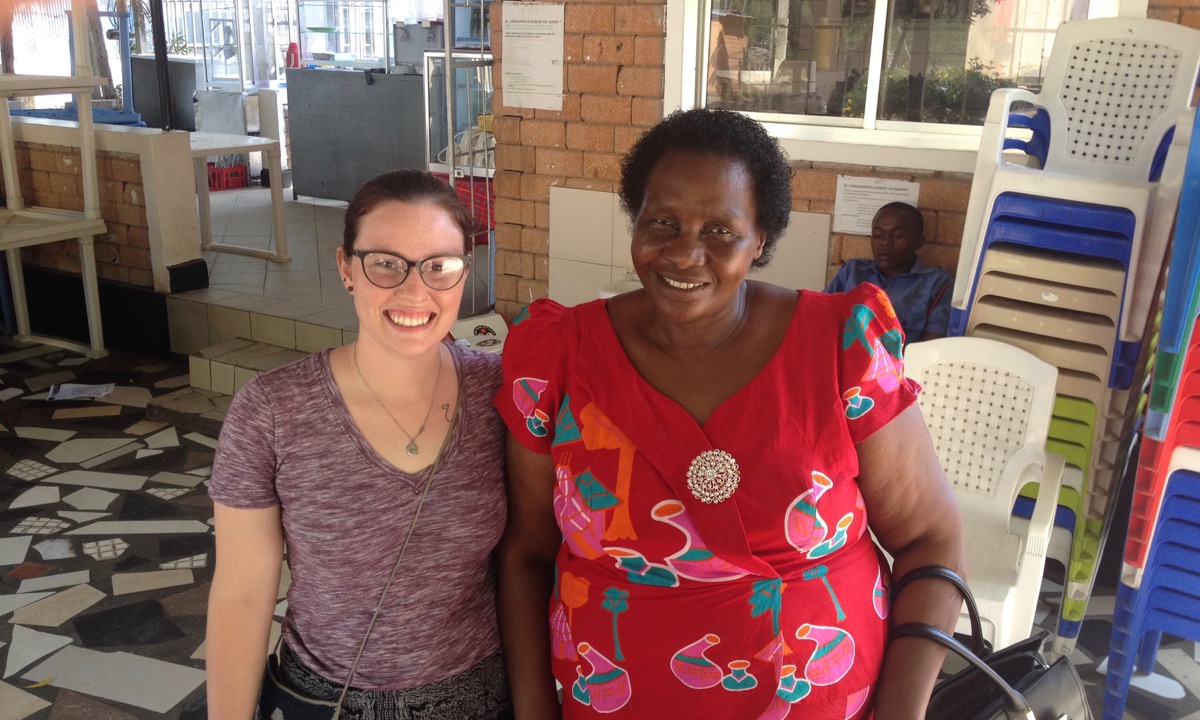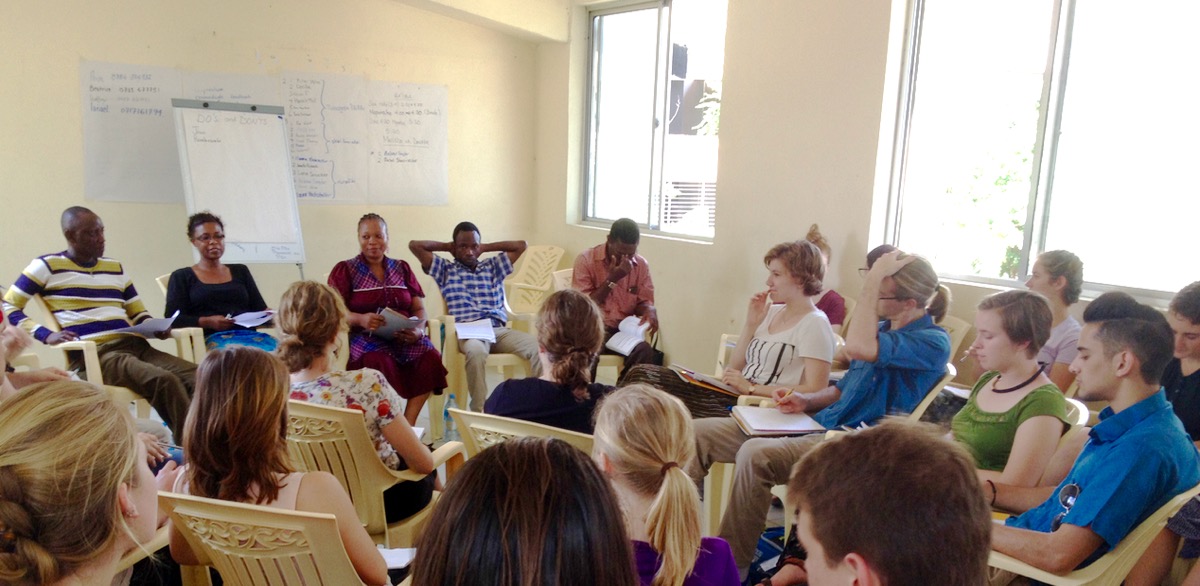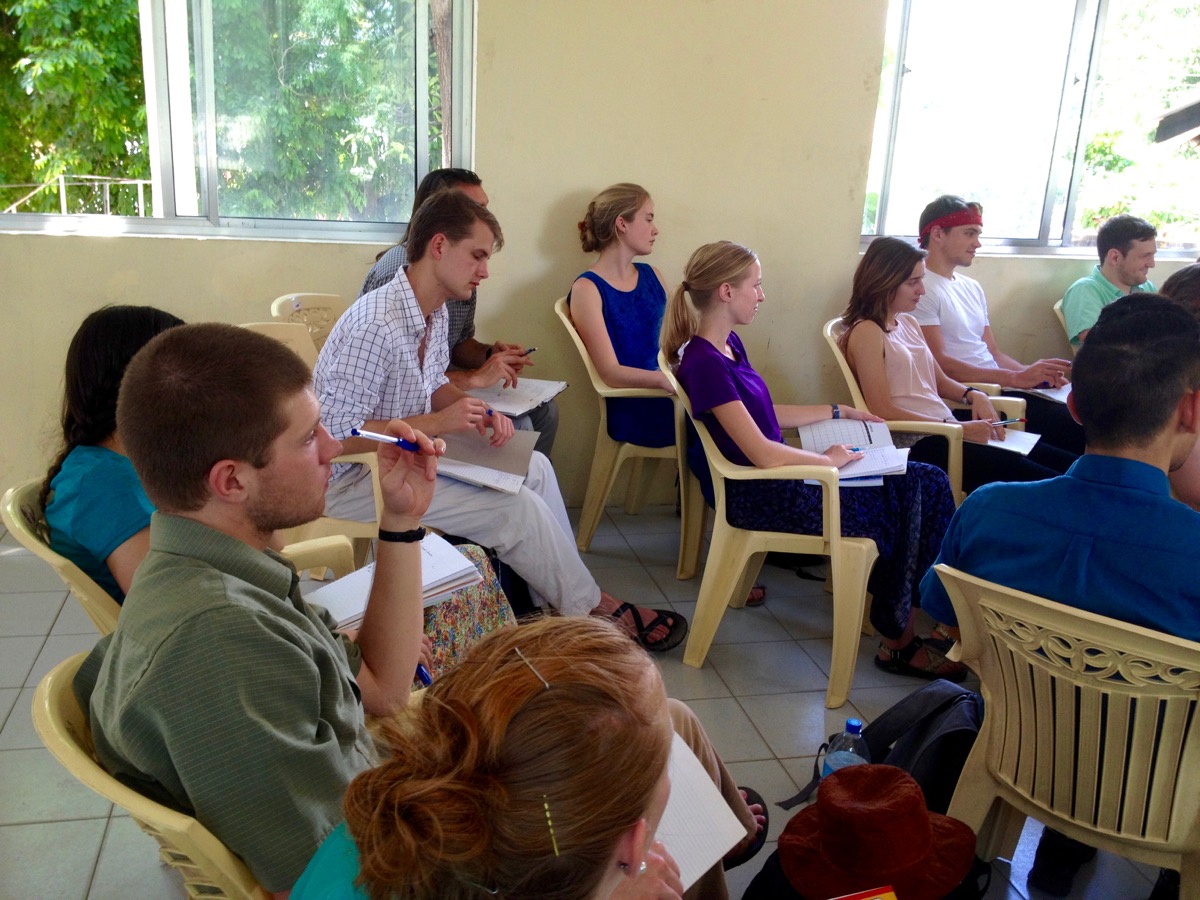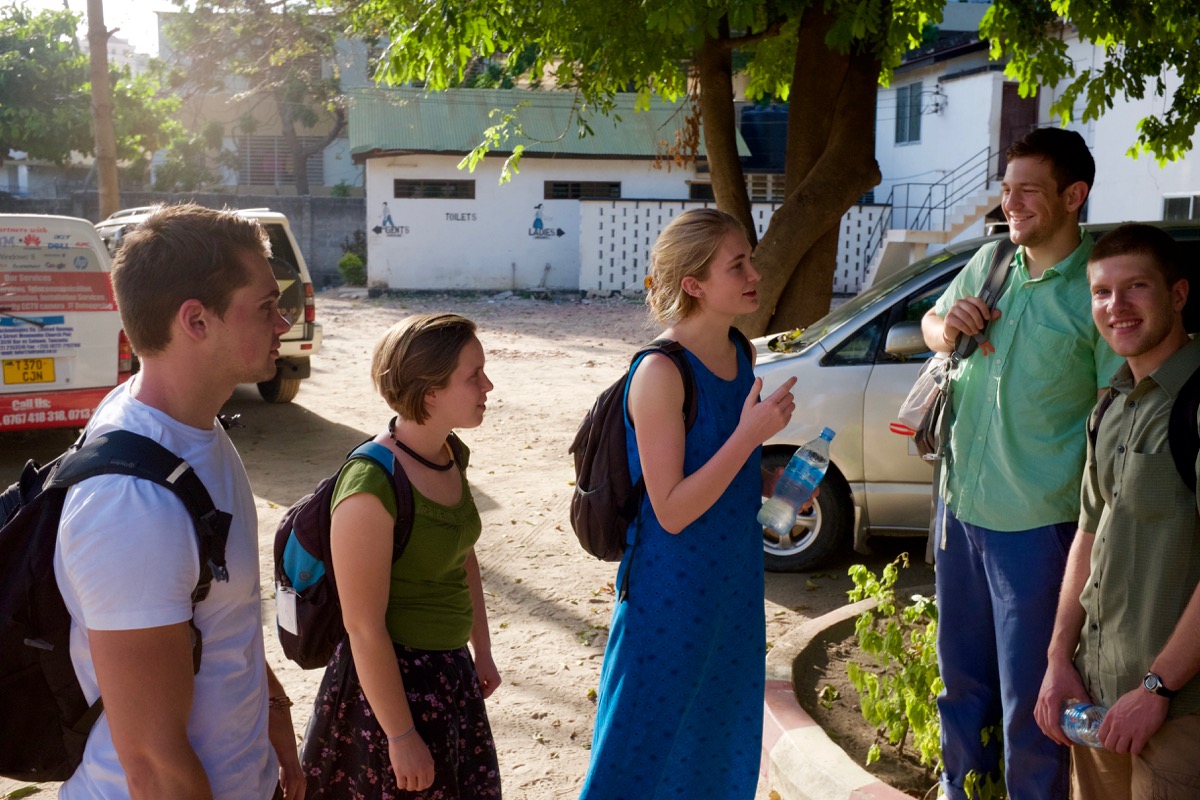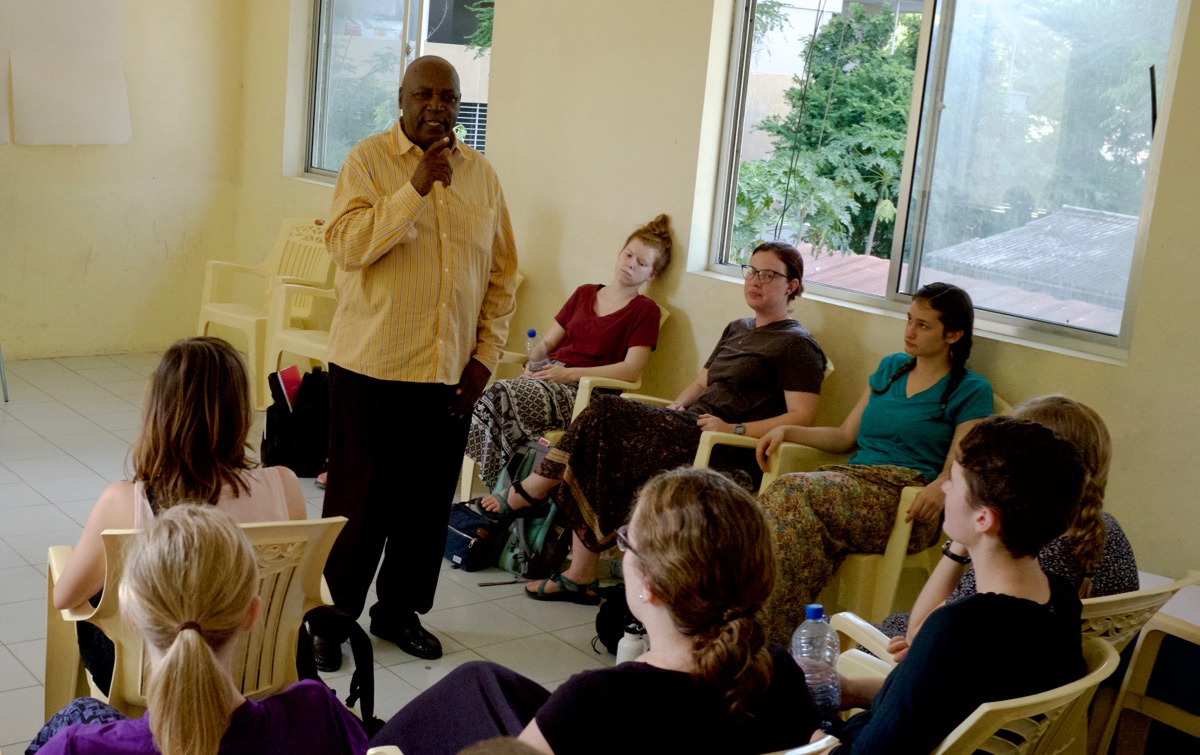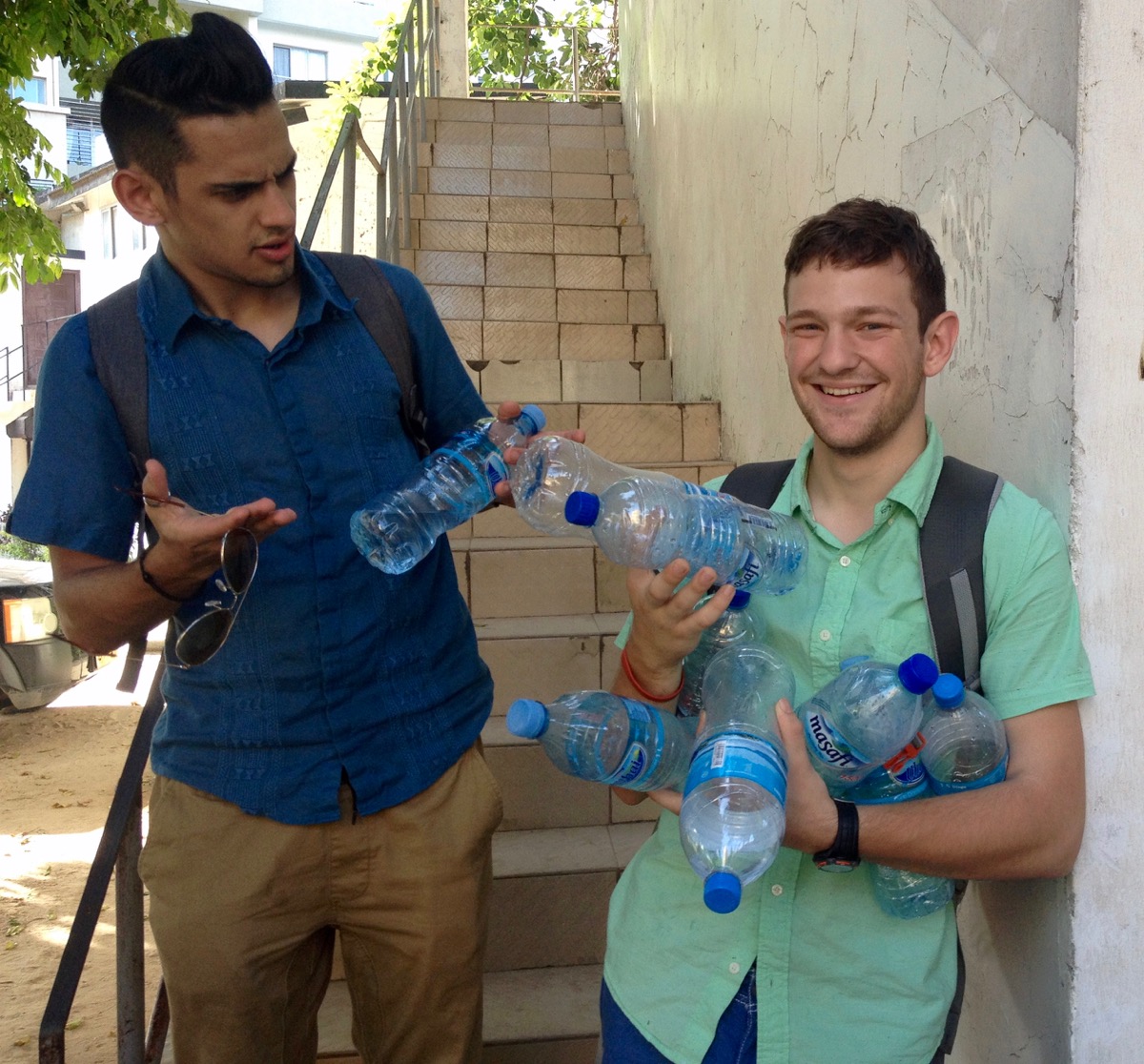 Getting around Dar es Salaam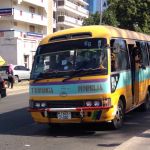 Students (well, most everybody in Dar) will spend a significant amount of time on public transport.  The medium-size buses, daladalas, travel fixed routes. They are the least expensive way to get around.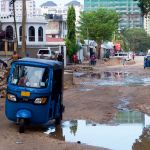 There are also 3-wheeled "motorized rickshaws" called bajajis in Tanzania. They act like inexpensive taxis, carrying 3 passengers for short distances.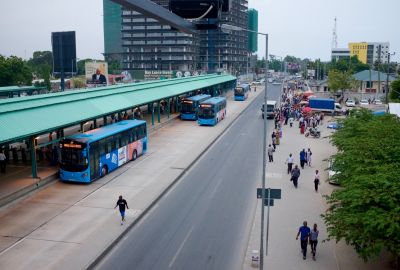 The exciting recent development since the last SST group is the Mwendo Kasi buses (Dar Rapid Transit). These high-capacity buses function like an above-ground subway: They travel on dedicated lanes in the middle of busy roads (often sailing past stopped traffic).  Passengers pay a fare before they get on a limited-access bus platform, so the driver need not handle any money.  They cost a bit more than daladalas but most Dar residents we've talked to feel it's worth it for the faster speed and longer-distance routes.  This was a major infrastructure project, funded by the African Development Bank.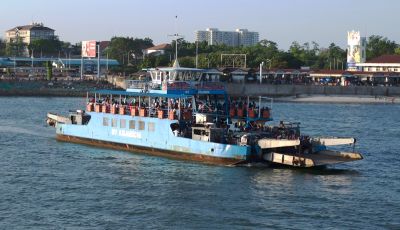 Sadie lives in Kigamboni and will probably be commuting by ferry each day, across the mouth of the harbor in Dar.
There are other options.  Students will rarely take taxis (expensive).  They also won't be using the piki-pikis (motorcycles that take one person with the driver) which offer too little protection when the traffic speeds up.