A lesson Carolyn Schrock-Shenk left us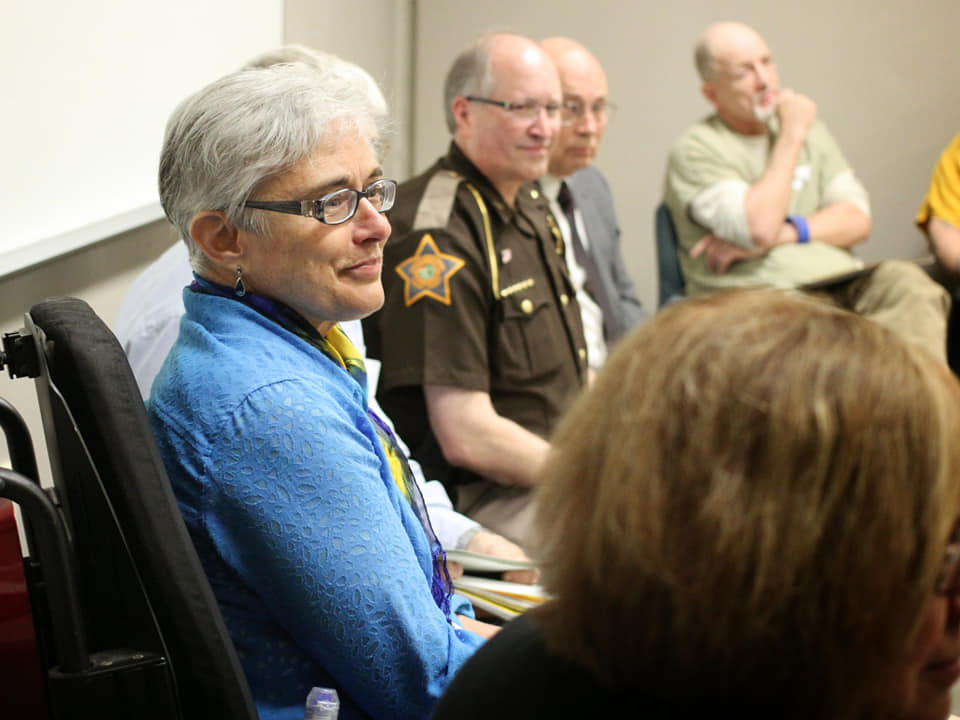 In my last blog, I wrote about the urgent need for us to talk about hard things, the things that polarize us. But, how do we learn to do that?
We can remember lessons left to us by a master of the art of dialogue, Carolyn Schrock-Shenk. Carolyn was associate professor of peace, justice and conflict studies from 2000 to 2017, and she passed away unexpectedly and much too soon in February. The story of her friendship with the mother of a soldier in Afghanistan is a beautiful and relevant lesson for us.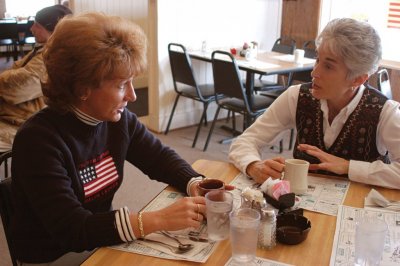 This story of Carolyn and Dana teaches us that sometimes our words as "peacemakers" can be received as harsh — even violent. Dana Schmucker first became known to Carolyn when Dana wrote in the Goshen News about the pain and anger she felt reading "local pacifist rhetoric" about the war in Afghanistan. Carolyn recognized herself implicated by Dana's pain and invited her to conversation.
Carolyn created spaces in which she "talked with the people we normally talk about," to borrow the words of the theologian and social healer from Northern Ireland, Pádraig Ó Tuama. Rather than talk about Dana and her impassioned letter, Carolyn began to talk with Dana. And talking with includes listening with open-hearted curiosity.
Such listening to the variety of viewpoints in a team, a college, the church, or the City of Goshen is not easy. One has to commit to it. It takes courage, time, and — for me at least — a good deal of journaling and prayer.
Who are the people you need to talk with instead of about?Rebecca Stoltzfus