Peru retreat: Looking back and ahead
By Richard R. Aguirre and Judy Weaver
After nearly three months of study and service in Peru, Goshen College students reflected on their experiences and on the joys and potential challenges of returning to the United States. Our concluding gathering was held at a Christian retreat center called Kawai, located on the beach about a 90-minute drive south of Lima on the Pan American Highway. The retreat center consists of a collection of clean and comfortable buildings amid well-landscaped grounds, just a few hundred yards from the Pacific Ocean. It has wide lawns and a broad beach, perfect for long walks and contemplation.

Study-Service Term (SST) directors past and present believe the retreat is an important step toward helping students return successfully to their lives in the United States. Students have a chance to reflect on their experiences abroad, prepare for life back home, process conflicting thoughts and put it all in context before the emotional roller coaster of shifting from sad goodbyes in Peru to joyous family reunions and a return to normal routines.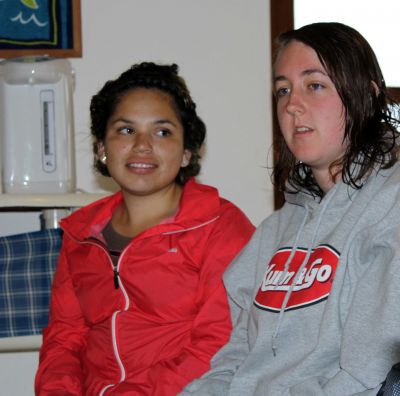 After arriving at Kawai on Friday, July 25, students shared stories from their service experiences. All said they enjoyed their service locations – Chiclayo on the coast, Ayacucho and Tarma in the mountains and San Ramon, La Merced, San Miguel and Oxapampa in the jungle. In some cases, students said they had ideal assignments, were kept busy and taxed physically or emotionally. In other cases, students coped with cultural confusion or periods of inactivity and had to learn patience as they tried to find their way in new organizations. A few said they didn't make a strong connection with their service assignments or host families and were sometimes lonely. Still, they all appreciated the relationships they formed, and were especially grateful for the other GC students with them on service.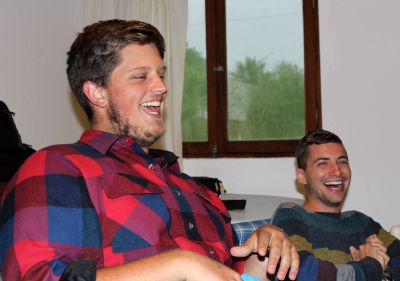 Saturday (as will be described in an upcoming post), the students presented their final projects, which covered a wonderful variety of topics and included a creative element to demonstrate the depth of their understanding.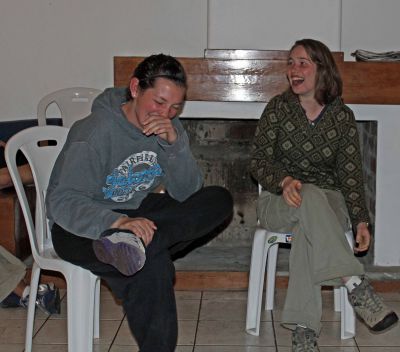 Saturday evening, students learned about "re-entry shock" – how and why international travelers often feel sad to leave and struggle to readjust to life back home. Students discussed what they will miss most about Peru, what they won't miss, how they have changed the past three months and what they are looking forward to the most in the United States. They also had fun participating in role-plays in which they portrayed students coping with unexpected challenges such as trying to describe their SST experiences to a disinterested acquaintance, a distracted relative and a clueless work supervisor. The students were excellent actors and the exercise was great fun.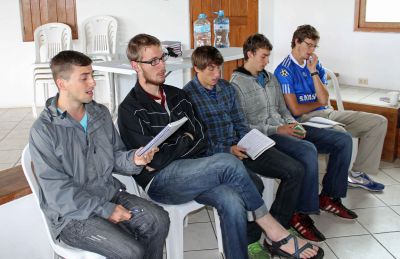 Students took turns sharing in our Sunday worship service, which consisted of hymns, readings (such as Bible verses or inspirational texts), describing special people and experiences and prayers. As with our spring group, one student chose the hymn, "Alleluia, the Great Storm is Over," which prompted laughter from the others. He assured students them that he wasn't referring to difficult SST experiences and added that he actually enjoys storms, especially during the summer. Other hymns selected were "Come Walk With Us," "God of the Bible," and "My Soul is Filled with Joy."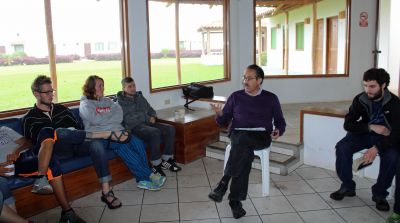 After worship, students reflected one last time on their experiences in Peru – their expectations vs. the reality they experienced, what surprised them most about Peru or Peruvians, the highlights of their time in Peru, their biggest challenge and what that taught them and what they will remember most about SST. In discussing their highlights, common themes included appreciation for the hospitality of Peruvians and the loving relationships they formed. Other students mentioned simple pleasures, such as meals with host families, and they all expressed deep appreciation for other members of the SST group.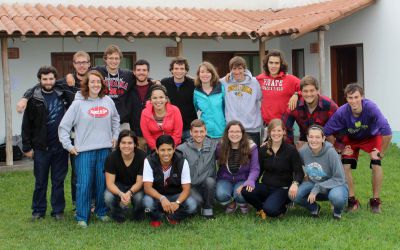 Throughout the retreat, students expressed bittersweet feelings about being together as a group for the last time and about leaving Peru. Still, all the students said they were ready to begin the long journey home and be reunited with family members and friends. Alejandro, Andrew, Brian, Brody, Derek Peter, Derek William, Edith, Emma, Jaime, Joel, Leah, Lucas, Matt, Michael, Miranda, Sierra, Stefan and Tim all had very successful Study-Service Terms in Peru and we will miss their company. We wish them the best.