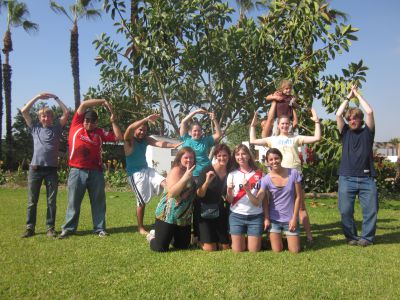 A semester full of learning, service and adventure closed with a three-day retreat at a beach named Kauai.  We began with final project presentations featuring research done while on service.  The topics included:
Ají Peppers
The Day of the Dead
The Hearing Impaired in Peru
The Exciting World of Ceramics
Food and Culture in the Rain Forest
An Exercise in Dialect
All Saints Day
Cuy, What?
Water, Water, Water
The Earthquake in Yungay — 1970
The Ashaninkas
On Sunday we worshipped, discussed each student's service assignment and relaxed on the beach.  On our last day we talked about re-entry into North American culture.  Afterward we returned to Lima for one last evening before heading home.