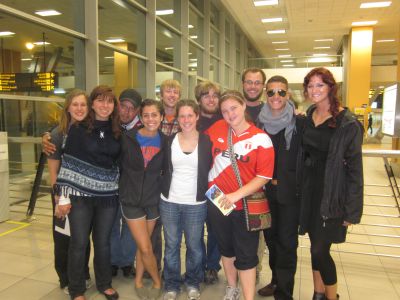 The return trip to the North America began with a 3:30 a.m. departure from Home Peru. There is not much traffic at that hour so we arrived at Jorge Chávez International Airport ahead of schedule. The students got checked in quickly and we said our final goodbyes.
There was joy mixed with sadness — excitement to reunite with family and friends, and the reality of saying goodbye to the people they have lived, worked, studied and played with in Peru.
God bless each of you.  Safe travels!