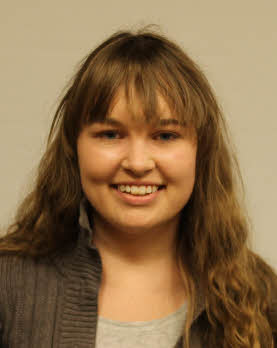 By Jenae Longenecker, a sophomore peace, justice and conflict studies major from South Bend, Indiana
Scripture: Luke 3:1-6 (NRSV)
A voice cried out in the wilderness. It was bold and confident, shaking with raw emotion. She, the owner of the voice, told her story openly. It wasn't an easy story to hear – it was a story of pain, of abuse and self-harm. It was truly a story of wilderness.
Hers wasn't the only story of wilderness I've heard lately. She's not the only friend of mine who is struggling. And she certainly isn't the only one seeking refuge in a world where there seems to be no home.
But it was in listening to her voice, her blending of tears and laughter, that this passage came to mind.
It's that voice, the one crying out in the wilderness, that calls us to prepare the way of the Lord. It's that voice begging for the way, it's in that voice that I hear the need for God most intensely.
It's in all the voices of survivors, those who find God in themselves when there seems to be no reason to believe in anyone else. And it's in her that I see God too. When she asks me to believe with her, how can I not?
When she asks me to prepare the way of the Lord, how can I not? Every valley shall be filled in, every mountain and hill made low. Inequalities shall be bridged, the silenced will be heard. The crooked roads shall become straight, the rough ways smooth.
And all people will see God's salvation.
Scripture: Luke 3:1-6 (NRSV)
In the fifteenth year of the reign of Emperor Tiberius, when Pontius Pilate was governor of Judea, and Herod was ruler of Galilee, and his brother Philip ruler of the region of Ituraea and Trachonitis, and Lysanias ruler of Abilene, 2during the high priesthood of Annas and Caiaphas, the word of God came to John son of Zechariah in the wilderness. 3He went into all the region around the Jordan, proclaiming a baptism of repentance for the forgiveness of sins, 4as it is written in the book of the words of the prophet Isaiah, "The voice of one crying out in the wilderness: 'Prepare the way of the Lord, make his paths straight. 5Every valley shall be filled, and every mountain and hill shall be made low, and the crooked shall be made straight, and the rough ways made smooth; 6and all flesh shall see the salvation of God.'"