Sunday May 10, 2021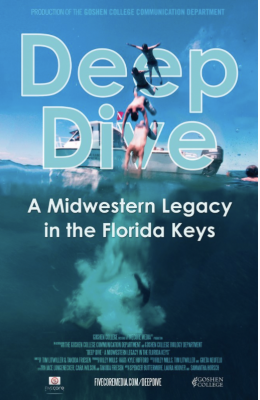 Today, we attended Layton Baptist Church, which plays a significant role in the history of Goshen College's marine biology program. Layton Florida was founded by Captain Del Layton. Del Layton had a dream of having a college facility in his town, and fortunately enough, Goshen college wanted to give their students a unique opportunity to study marine biology in the field. 
After Goshen College students sang at the baptist church, Del Layton was so impressed he eventually offered the college one of the best plots of land in Layton. Ever since, groups of students sing at the church during May-term. Historically after students sang in church, the congregation would sometimes give the students a cookout. The Layton Baptist church has been a part of Goshen College's marine biology program for 50 years. A lot of people in the Layton community enjoy it when Goshen college comes down for three weeks of May term because people in the Layton community get to know the students. 
After church, several students then went to Islamorada for lunch, where they saw giant tarpon while they were at the restaurant. Other students stayed at Fiesta Key and relaxed or worked on homework. Everyone got to enjoy a nice afternoon off.
(In the evening we watched the 5 Core Media documentary entitled Deep Dive, which chronicles this history and is available freely online at this link. You are also welcome to read about the station's history, authored by Duane Kauffmann by visiting this link.)
 – Kaylie Gaby '23 Environmental and Marine Science