A conversation with Christian Yoder '80, global health researcher, in the midst of COVID-19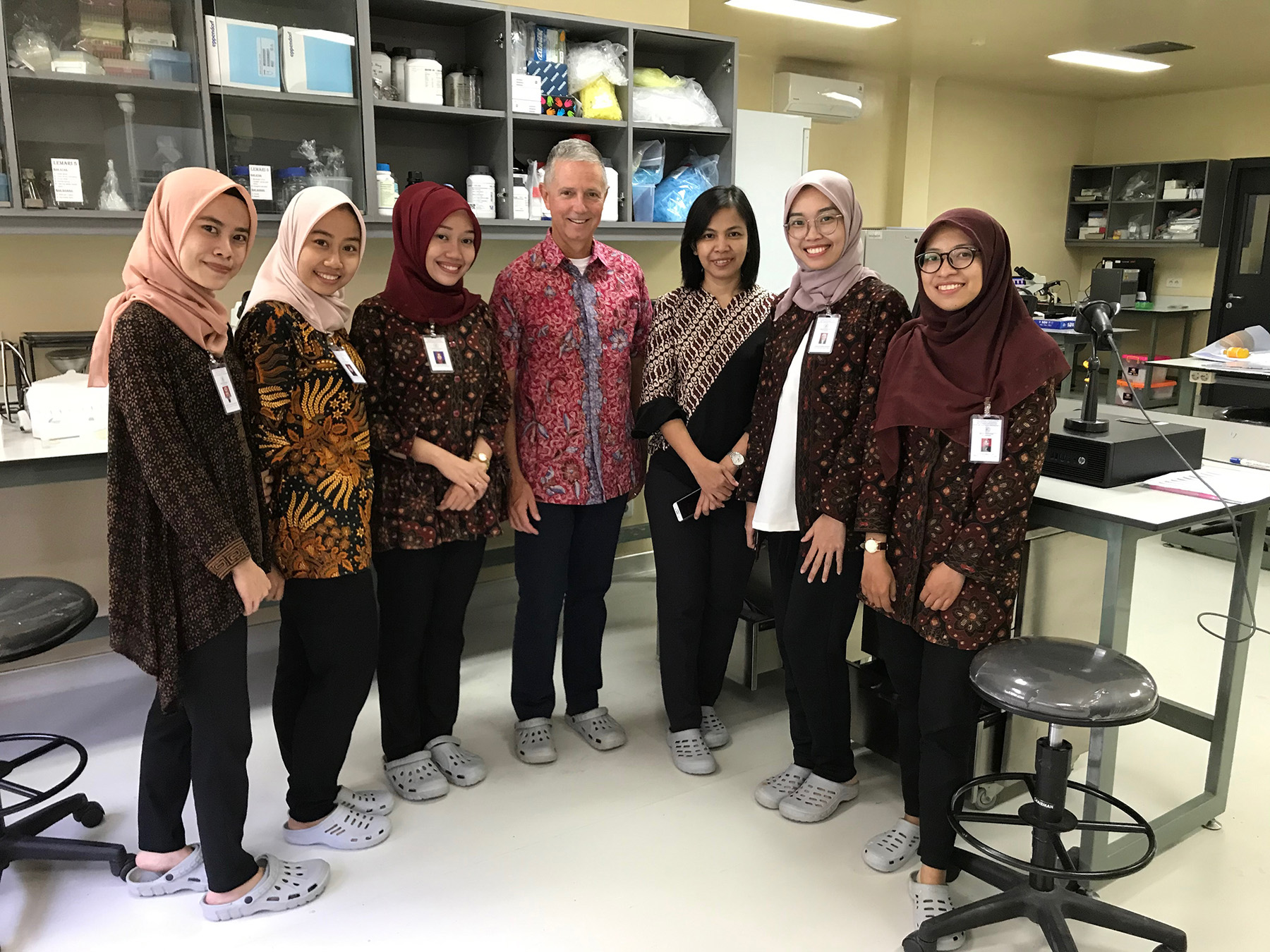 Goshen College graduate Christian Yoder '80 thought that he had concluded his career in global health when he and his husband retired two years ago. Christian studied Spanish/secondary education at Goshen and then earned degrees in nursing and public health to pursue a career managing clinical research trials for emerging global diseases at the National Institutes of Health (NIH), and later at the U.S. Food and Drug Administration (FDA). Now, he is one of many GC alumni turning his efforts toward medical and public health solutions to the COVID-19 pandemic. Full disclosure, he is also my beloved brother-in-law.
I recently sent him some questions. Here are some of his thoughts about what we are experiencing and seeing, and the role he is playing.
---
Rebecca: What motivated you to pursue a career in global health?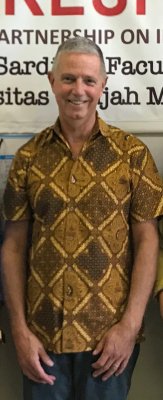 Christian: From an early age I was fascinated with foreign language and cultures, perhaps influenced by my birth in Indonesia while my parents were volunteering for Mennonite Central Committee. During my Goshen College SST in Costa Rica and Junior Year Abroad in Barcelona experiences, as well as serving as a volunteer in South Texas, I established friendships and experienced firsthand how our human commonality transcends international borders. In my international public health studies, I learned about diseases and disparities facing our global community and I wanted to combine my interests with work in this field.
Rebecca: You have worked on several pandemic diseases over your career. Which diseases have you studied, and can you tell us a bit about those? Where was your work located geographically?
Christian: During the avian flu outbreak in SE Asia in 2005, the NIH set up a clinical trials network in Indonesia, Thailand, Vietnam and Singapore, in collaboration with national governments and local hospitals, to conduct clinical trials to aid in the treatment of disease. Later, when swine flu broke out in Mexico we responded to their government's request to document the disease course and study new treatments. I was responsible for managing the implementation of the protocols at each trial site to ensure that proper equipment and training were in place and the trials were being performed consistently at all sites. This required travel to Southeast Asia and Mexico for meetings and site visits and to build relationships and trust with our international partners.
I also had the opportunity to manage a long-term project in Mali, West Africa, to set up research laboratories and training for tuberculosis and HIV-related protocols.

Rebecca: What have you been asked to do now that we face COVID-19?
Christian: Today we face what infectious disease experts have long been anticipating – a pandemic of a new infectious agent that is easily transmitted and can be deadly. The NIH is now in communication with its already established international research partners to rapidly set up clinical trials of drugs and investigational agents to treat the disease in each of their countries. I am currently working under contract to the NIH to help plan implementation of clinical trials to determine what will be most effective in treating COVID-19 to reduce illness and death, and to learn more about its epidemiology and course of illness. Specifically, I'm working with my NIH and Indonesian colleagues to plan and implement these studies at two hospitals in Jakarta that are caring for COVID-19 patients.
Rebecca: It seems that pandemics have the potential to drive us apart and also the potential to bring us together. Can you talk about that? Perhaps you could recall stories from your work to illustrate both of these realities.
Christian: During the avian influenza outbreak in Southeast Asia, we worked with colleagues from Europe and local national staff to set up and conduct research in the face of a deadly disease. The challenges were many: taking teleconference calls at all hours, travel and time away from home, overcoming cultural and language differences, and working through national and local research requirements. I saw how we came together and bonded in our teams, personally and professionally, to achieve the research goals to ultimately improve the health of our patients.
I've also witnessed breakdowns in communication that resulted in mistrust, frustration and less than optimal project outcomes. In the face of a pandemic we must not lose sight of our shared human values of dignity and respect, and the ability to hear each other on an individual level.
Rebecca: I wonder what you would want to say to the GC community these days about how we might make sense of this situation. How have you drawn meaning from your work with these diseases, which are such a source of bewilderment and suffering? How have they changed your view of life, if at all?
Christian: Disease and death are a part of living, although we often don't think about it in our North American culture. I am reminded of the HIV epidemic that swept through my community in the 1980s and how random and arbitrary it felt when those around us got sick and died. From that time, I have been very grateful for health, and I live with a sense that all life is fleeting and precious and must be lived to its fullest.
Now as we are faced with COVID-19 disease in those around us, we need to be gentle with each other, as we all react differently to this uncontrollable reality. Those who are afraid need to be reassured, those who are fearless need to respect and be patient with those who are afraid. We can choose to isolate ourselves completely or respond to those around us with care as we recognize our common humanity in the face of illness. I hope we can all find ways to be grateful during this season.
Rebecca: Thank you for taking time for this conversation. Your perspective gives me hope, and I know our GC community shares my respect for and pride in your work.
Rebecca Stoltzfus