A checklist for all of us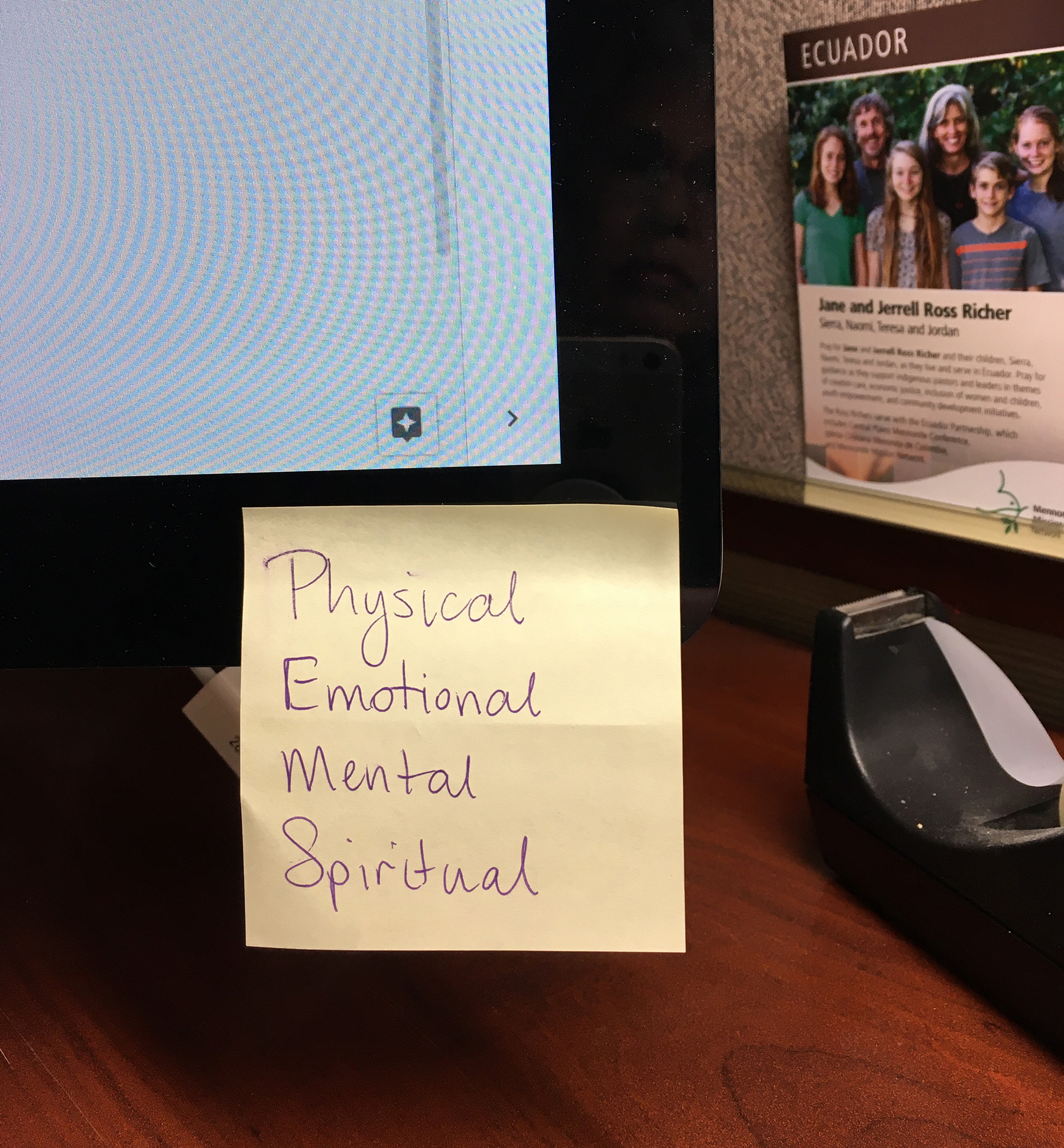 Thank you for showing up at my blog, and more importantly, for showing up as the body of Christ in our many contexts.
We have been smacked down by this pandemic. To make it through will require all of us, each one of us. It will also require all of us, our whole selves. 
I keep a sticky note on my computer monitor with my personal checklist:
Physical
Emotional
Mental
Spiritual
It's a reminder, especially when I am stressed or overwhelmed, to go through my checklist, take stock of these dimensions of myself, and to devote attention and care to all of these capacities. This is more than self-care, it is self-equipping. We need all of us individually to serve all of us collectively.
As I am able, I will return as soon as possible to each of these "checklist capacities" in future posts, perhaps collaborating with some guest bloggers.
I'll keep this short, because I want to offer you this five-minute meditation in song and images that affirms that "Everything is Holy Now" (photos are by Christine Valters Paintner, AbbeyoftheArts.com, and the song "Holy Now" is by Peter Mayer). This is true within us, and between us.
Be well, keep learning and stay connected.
Rebecca Stoltzfus