Afro-Peruvian Rhythms and History – Thursday
Thursday, June 1.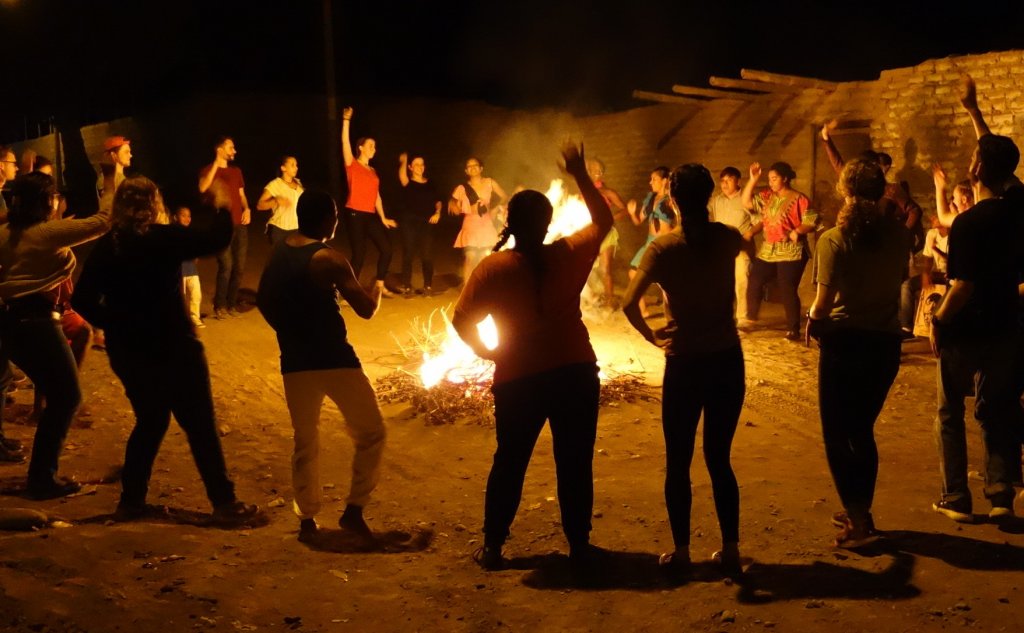 We took a 2-day field trip to a small community of Afro-Peruvians, descendants of the slave trade that had existed in Peru, just as it had in the U.S.  A four-hour ride south of Lima, in the small community of El Carmen, we were warmly hosted by the well-known Ballumbrosio family.  When the slave masters took away the slaves' drums, they had invented new musical outlets, including zapateo (like tap dancing) and the cajón, a wooden box one sits on while 'drumming,' and we got to experience both cultural traditions during our visit.
Our first stop in town was the central park, where a visitor can inevitably find a group of kids waiting to show their zapateo skills.  Later all the students got rhythm lessons using a cajón, a conga drum, their hands, and their feet.    After dinner we got to see how the music and rhythms are truly supposed to come together, as demonstrated by members of the extended Ballumbrosio family.  The night ended with dancing around a bonfire and, from our musical tradition, a song we sang for our hosts.