From Gardens to Hilltop Homesteading in Villa Maria
By Karen and Duane Sherer Stoltzfus
Peru SST Co-Directors, 2014-2015
We followed in the footsteps of nearly a dozen Goshen College groups in traveling to volunteer in the community gardens managed by Señora Gregoria Flores in Villa María del Triunfo, a sandy, southern district of Lima.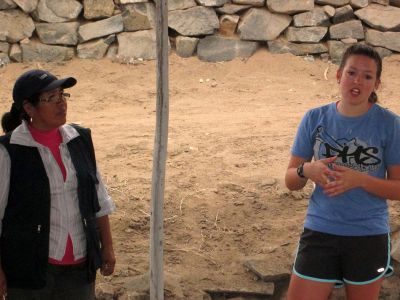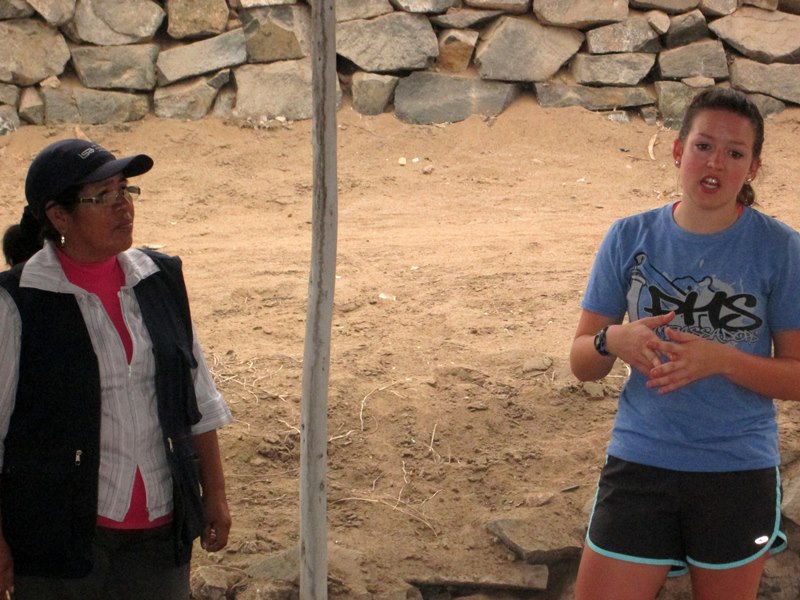 But rather than go by bus, as groups generally have done, we tried out the Lima Metro, an electric train that began operations four years ago. Only one line is in operation, so few Lima residents get to experience the fast, clean travel by rail. We were in luck. The garden we were visiting is a few hundred yards from the Pumacahua station.
Willy Villavicencia, the service coordinator for the Peru SST unit, met us at the station, and together we walked underneath high-tension power lines, surrounded by very humble homes, to reach a garden where Señora Gregoria was waiting. She began by telling us about the history of the area, with Lea interpreting.
Villa María, a southern district of Lima that was founded more than 50 years ago, is home to more than 360,000 people, many of whom struggle with underemployment, poverty and malnutrition. By some estimates, one-third of the residents lack electrical service and more than one-fifth lack running water.
Gregoria told us about how the first unlikely community garden came to be. She said that at first people didn't believe a garden could be planted. She went door to door in the community, inviting people to take charge of a plot of land. In the beginning, there were few takers.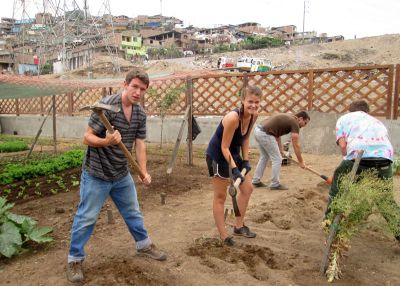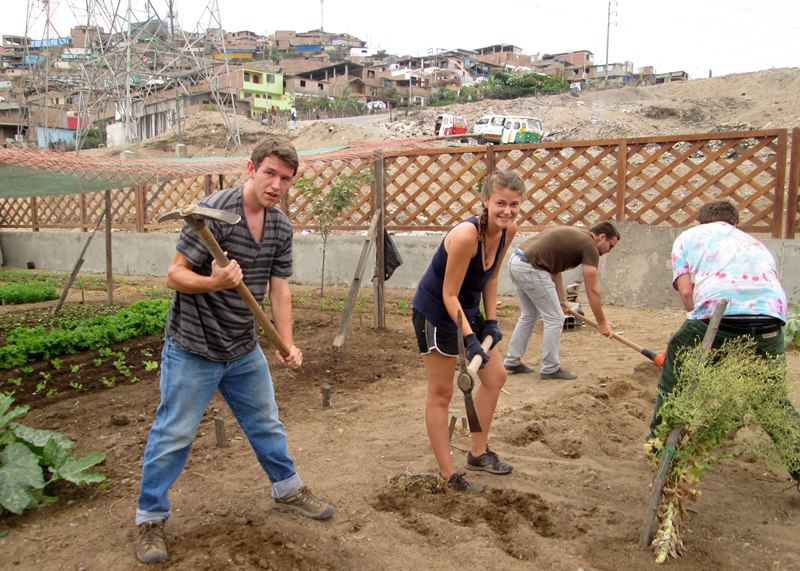 Now that people can see the garden, with its promise of fresh food and even income from selling organic vegetables to local markets, there is a waiting list for prospective gardeners — and they keep adding garden plots. Our work involved turning over the sandy soil in several new beds, while adding compost, for a Villa Maria family. They brought drinks to share, and we took a photo together, before we headed down the hill to look at several other gardens that were full of mature plants. Sra. Gregoria generously shared some of the fresh produce with us before we headed further down the hill to Alicia's house for lunch.
Alicia Taipe Tello, a longtime member of the Peruvian SST staff, prepares lunch for us a few times a week at the Anglican church where we meet for classes and lectures.  When we arrived at her home, also in Villa Maria, she was busy grilling anticuchos (skewers of marinated beef heart and chicken), which we enjoyed with potatoes, aji salsa, and corn on the cob. After working under the hot sun, we were also pleased to see Alicia's daughter Sara bring out homemade fruit pops, known as marcianos or chups, for dessert (we chose from a lineup of mango, maracuya, strawberry milk, and lucuma).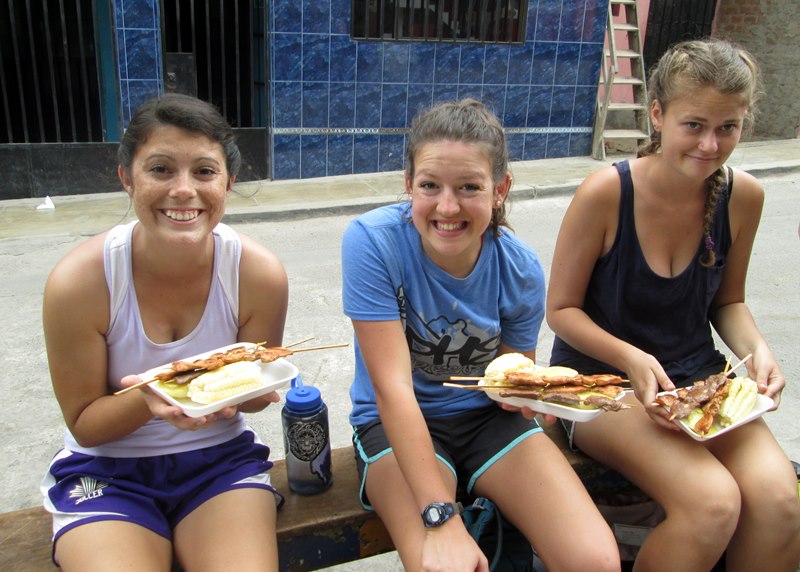 After lunch Alicia invited us to visit a home that she and her husband, Oswaldo, are building for their son, Richard, and his family. The first step is claiming a piece of land on a hillside on the outskirts of Villa Maria, known as 12 de Junio. About two months ago they marked out a section of the hill, maybe 20 by 20. They leveled the land and put up a single room with a covered porch. Another son, Raul, has a house in the making nearby.
Through occupying the land, they hope eventually to have a legal claim on what was once vacant land, as many tens of thousands of Peruvians have done over the decades. The process is called an "invasion." Alicia and Oswaldo are among dozens of families that have staked out a claim on this hillside, far above any drive-able road, and, for now, out or reach of electricity and running water.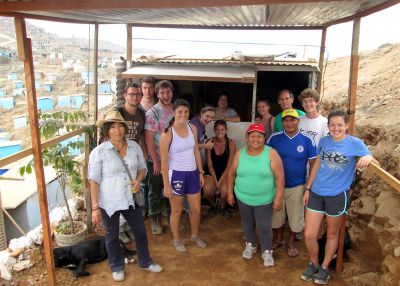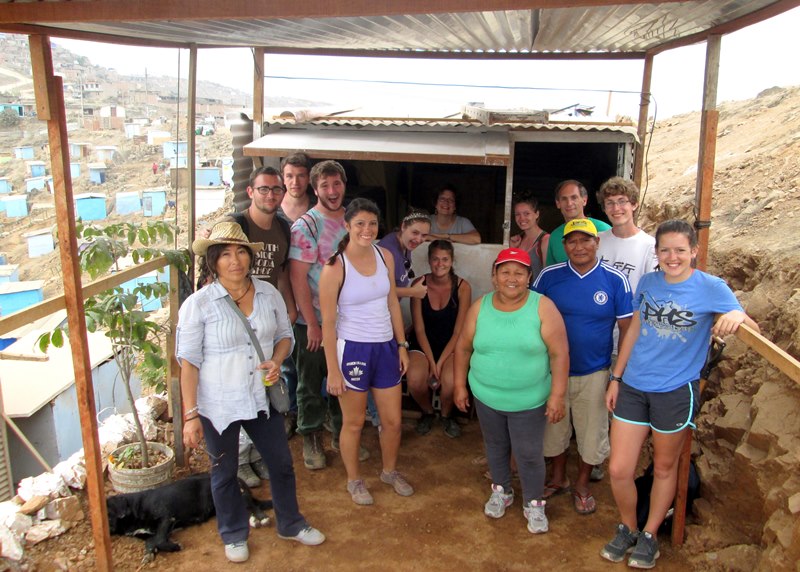 "Welcome to my mansion," Alicia said with a playful smile, as she showed us around. Inside there is a single bed, a desk, a cupboard.
They have a commanding view of Villa Maria. By climbing to the top of the hillside, as we did, you can see much of Lima and even make out the Pacific shoreline.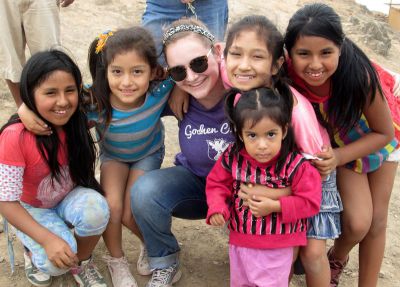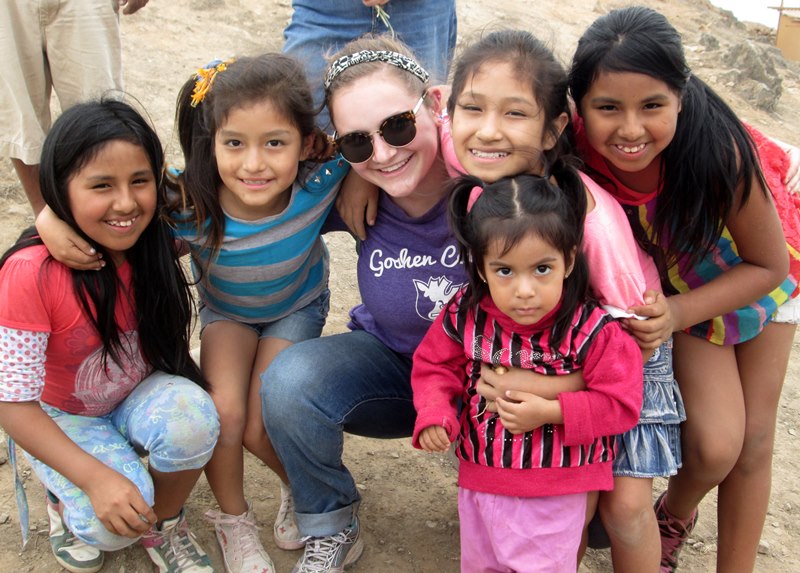 We were joined by several of their grandchildren: Saray, 7; Raquel, 9; gemelas, Sulee and Garlett, 11; and Aryami, 2.