In the Kitchen with Chefs Glicerio and Alicia
Many Goshen students say thank you to their host families by preparing a meal or a favorite dish to share from the United States. Families are very appreciate of their efforts and may even ask a future host student if they can recreate the same dish. If they require a written recipe, however, students are often told – somewhat jokingly – that they don't REALLY know how to cook.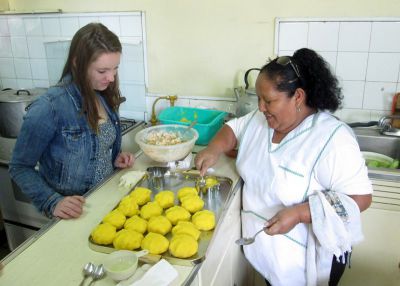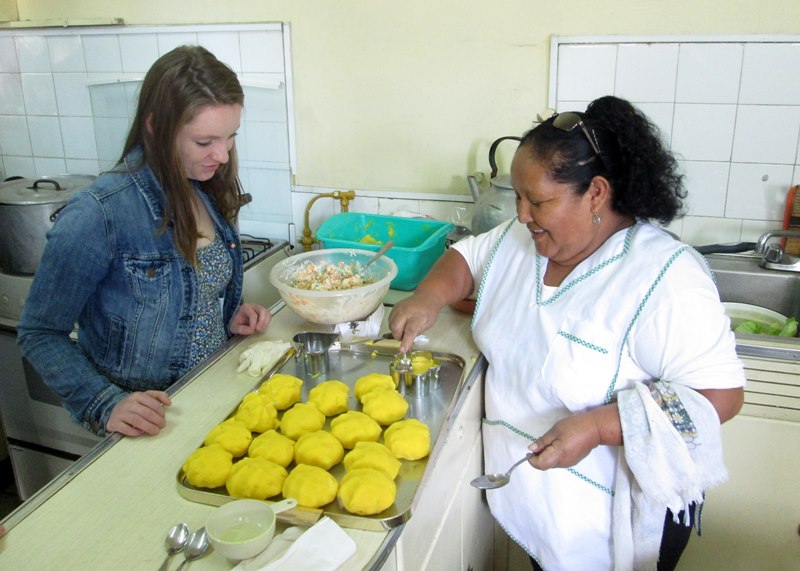 More often than not, good cooks in Peru cook from recipes they carry in their heads. This may be one reason why there are so many variations on traditional Peruvian dishes. Alicia Taipe Tello, who has prepared many meals for GC students, is one of these cooks. She has a treasure trove of delicious recipes stored in her head and will create variations on these recipes, depending on her budget and what ingredients are available.
There are others in Alicia's family who have also cultivated this gift with food. A son, a nephew, and a son-in-law named Glicerio, who has served as an SST host parent along with Alicia's daughter, Sara. Glicerio is a chef in a restaurant not too far from Casa Goshen. We invited him, on his day off, to join Alicia in presenting a cooking class for our small group of nine students.
Working in two surprisingly efficient groups in the Buen Pastor kitchen, students prepared an entrada and a segundo for our lunch. Under the tutelage of Chef Alicia, the first group turned out a professional looking entrada called causa rellena (a potato dish layered with a chicken and vegetable filling that often looks a bit like a cake).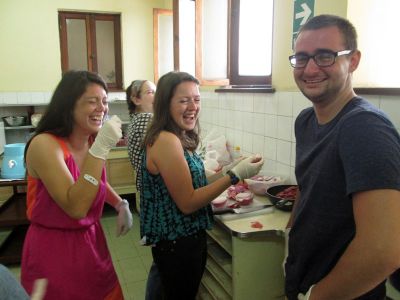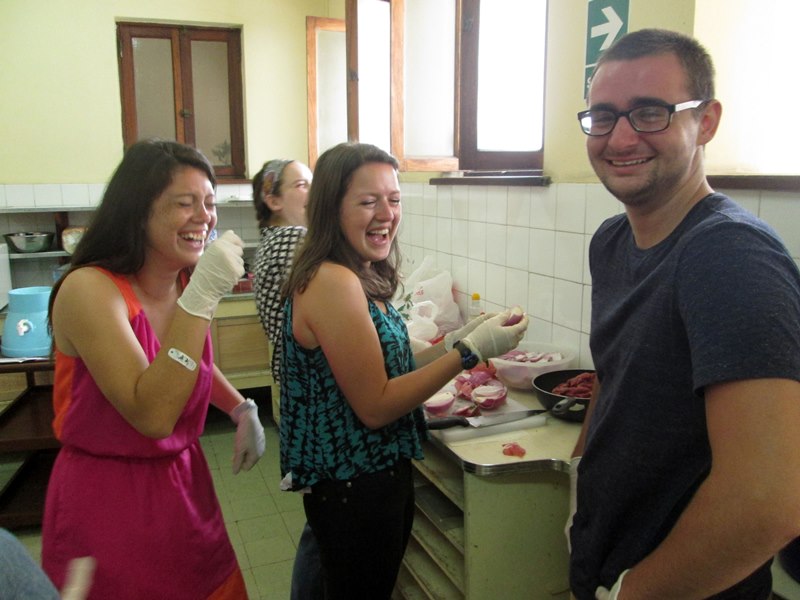 The second group did lots of chopping as they supported Chef Glicerio in the preparation of a popular dish called lomo saltado (a Chinese-Peruvian fusion dish of stir-fried beef, made with yellow Peruvian (aji) chili peppers, cilantro and tomatoes). The tasty entree is always accompanied by white rice and french fries. Glicerio used yellow potatoes for the french fries and showed us how to fry them twice for the best flavor. Students stacked the fries next to molded rice on serving plates as they awaited the final step of stir-frying the lomo, or beef.
Finally, everyone stood back and watched in awe as Chef Glicerio demonstrated how to get the best flavor out of the beef by flaming it for several seconds at a time. Once the beef was cooked, Lea and Maria finished plating the dish, and each group gathered for photos before taking the food to the dining room to be enjoyed.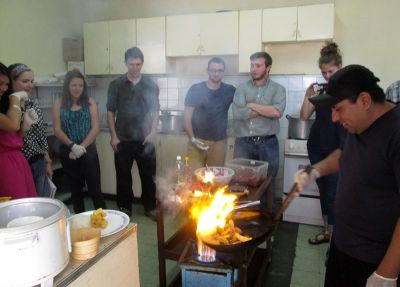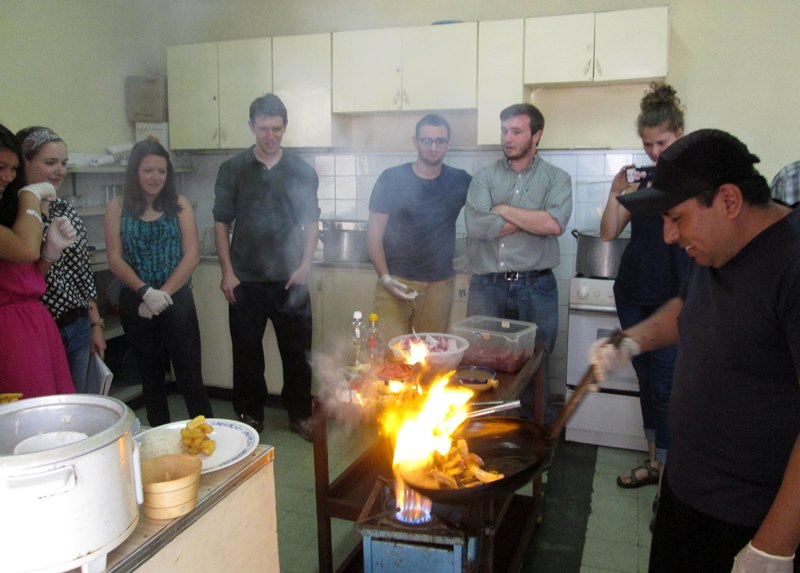 Our language professors joined us for the meal, after which students shared with them the steps they had gone through to prepare each dish, in Spanish. We all agreed that this was probably the best lomo saltado and causa rellena we'd tasted so far. And now, we just might be able to share the recipes with our families back home!