Machu Picchu exceeds sky-high expectations
A thunderstorm seemed likely to occur the day we awakened to visit Machu Picchu, the most famous settlement of the Inca civilization. Clouds and mist hovered practically at ground level and temperatures stayed low. We worried that rain might envelop the world-famous site, obscuring views and making stone trails too slippery to safely climb.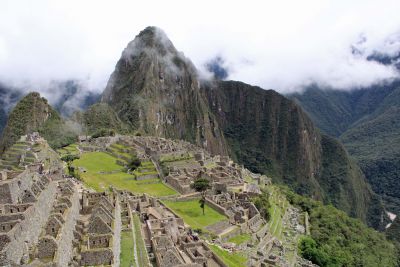 Still, we arose early, ate a hearty breakfast and prepared for our visit. We filled our daypacks with water bottles and snacks and headed for the bus that takes tourists up a road of hairpin curves to Macho Picchu, which at an elevation of about 8,000 feet. Rock slides, triggered by intense rainfall a few weeks earlier, blocked one portion of the road, so we had to exit our bus at one point, climb wooden stairs to a cleared portion of the road on the other side of the slide and board a bus to travel the last mile or so. That made the breathtaking ride, amid steep, green mountains, even more memorable.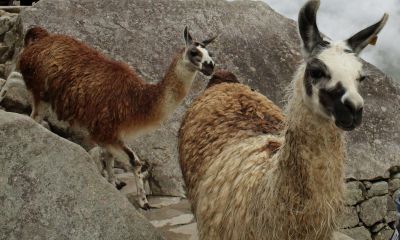 After we arrived, we moved quickly through the entrance and up a steep trail to reach an overlook of the city and its high-mountain peaks. Within a few moments, we stood in awe looking at the famous city and our concerns about the weather quickly disappeared. Clouds and mists swirled throughout the ruins, creating an air of mystery, but they gradually dissipated and no rain fell during our visit.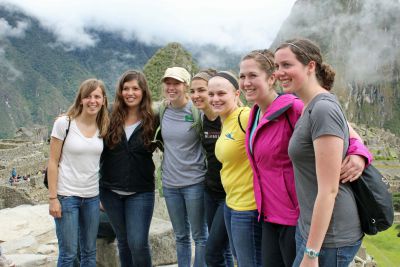 Our guide, Oswaldo Palomino Alvarado, explained what we were seeing as we visited the dwellings, worship places and work areas of the restored city, which was most likely a retreat for Incan royalty and a religious center where festival days and astronomical events were celebrated. He told us how workers build structures out of huge stones, fitting blocks together with amazing precision. He recounted how the American professor and adventurer Hiram Bingham made the remote site known to the outside world, in 1911, through his famed expeditions. And Palomino explained that restoration work continues daily at the site even as new discoveries continue to be made.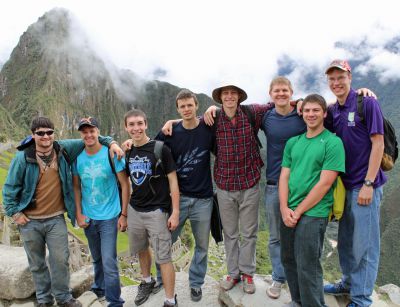 After a guided tour through the World Cultural Heritage site – one of the seven wonders of the modern world – students had several hours to explore the area on their own. Many hiked an ancient stone trail to the Sun Gate, which is believed to have been a control point for the Inca and offers breath-taking views of Machu Picchu. A few others walked to the Inca Bridge, which was part of a terrifying mountain trail carved high into a cliff face and through thick vegetation.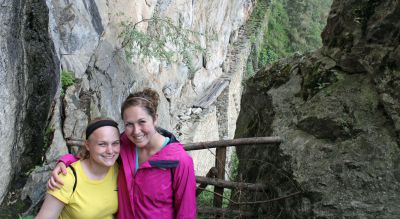 Throughout the day, students took photographs to memorialize the experience. Most said it was a day they will never forget – and one that exceeded their high expectations.