The Peru SST group spent a stormy day exploring the Cusco area with the help of our guide, Abrahan Quispe Corrales.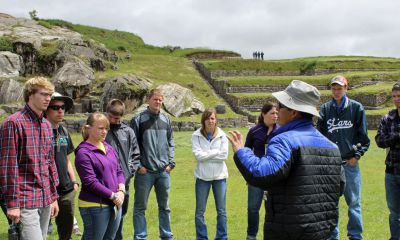 Cusco was the center of the Inca empire when the Spaniards arrived in 1526; in fact the Quechua name Q'osqo means navel – the navel of the known world, to the people of the Andes. At that time, the Inca realm extended thousands of miles, encompassing parts of modern-day Argentina, Bolivia, Colombia, Ecuador, Peru and Chile. Inca leaders ruled over an estimated 10 million inhabitants, from 1438 to 1533. The empire fell apart due to civil war, European illnesses and the relentless attacks of the Spaniards and their indigenous allies.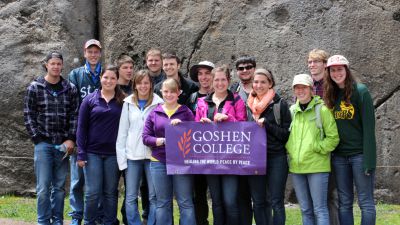 After the conquest – or invasion, as Cusqueños call it – the Spaniards tore down many Cusco buildings and constructed their own palaces and churches on top of the Inca foundations. Examples of cultural fusion are still present – monumental Inca stonework on the bottom and colonial architecture on top. But the Spaniards could not tear down or build over all the Inca construction. Inca ruins are everywhere in the Cusco area.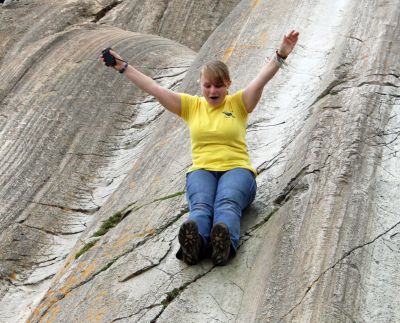 We began our tour above Cusco at Saqsayhuaman, a complex of gigantic stones, carved to fit incredibly closely. It was an administrative and religious center in the Inca times. As the high ground above Cusco, it was also the site of an important battle between the Incas and Spaniards.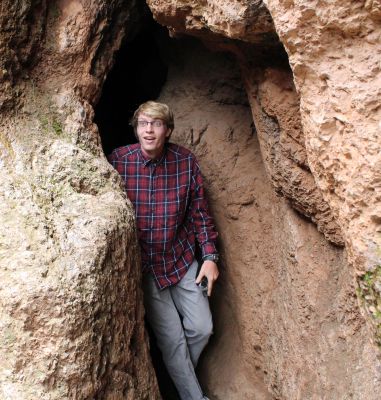 We went on to visit two other Inca ruins. Both Tambomachay and Pukapukara were places that the emperor sometimes lodged, the first a holy spring and the second a military checkpoint and administrative center. Both were located on ancient roads leading to Cusco.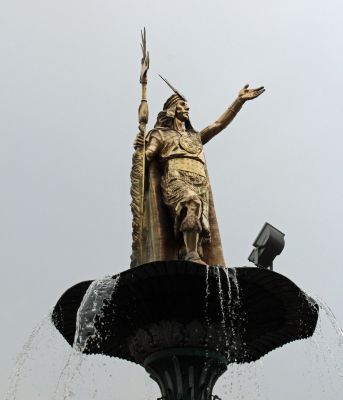 After a stop at a textile workshop and lunch in downtown Cusco, students had a few hours to explore. Some stayed near the Plaza de Armas and walked by churches, shops and Qorikancha, the most important Inca temple, which was largely destroyed by the Spaniards to make way for the Church of Santo Domingo. They also explored the nearby artisan market.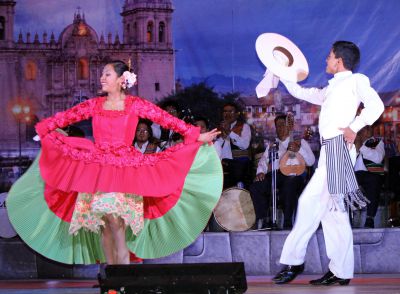 In the evening, we attended a folkloric dance show at a cultural center before catching taxis back to the hotel for the night.