Machu Picchu: An experience beyond words or photos
The day to visit Machu Picchu finally arrived, and it dawned sunny and beautiful. We arose early, ate a quick breakfast, rubbed on sunscreen, filled our daypacks with water bottles and snacks and headed for the bus that takes tourists up a road of hairpin curves to the world famous site. Even the bus ride up is breathtaking, with steep, green mountains rising on all sides. When we arrived and stood looking out over the famous ruins, we understood why Incan royalty chose to build a city and spend time there.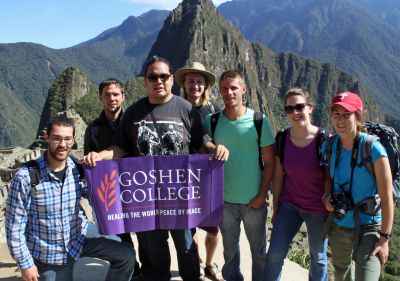 Our guide, Oswaldo Palomino Alvarado, explained what we were seeing as we visited the dwellings, worship places and work areas of the restored city, which was most likely a retreat for Incan royalty and a religious center where festival days and astronomical events were celebrated. He explained that the American professor and adventurer Hiram Bingham made the remote site known to the outside world, in 1911, through his famed expeditions.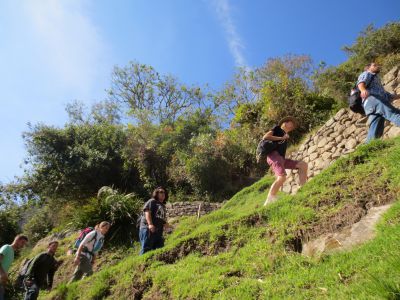 In the late morning we began our climb of Wayna Picchu, the steep mountain that towers over the ruins. The 360-degree views from the top were worth the huffing and puffing up the steep, high-altitude climb on ancient Inca stone steps (Machu Picchu is at an elevation of almost 8,000 feet).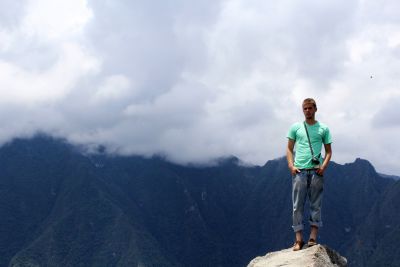 Then back down for more exploring this unforgettable World Cultural Heritage site and one of the seven wonders of the modern world. It was a day we will never forget. We will let our photographs tell the story, although as more than one student remarked, photos do not do justice to Machu Picchu.