Andes — Part 5: Machu Picchu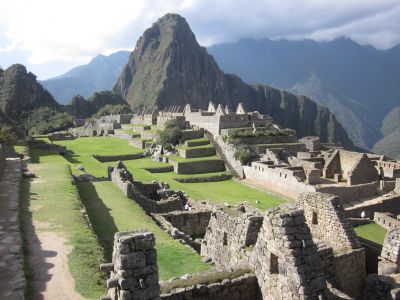 Machu Picchu is counted among the seven wonders of the modern world and widely regarded as the most popular international tourist destination in South America — no wonder given its impressive architecture and majestic location.
We spent an entire day here, beginning with a tour of the first part of this ancient city with our guide, Oswaldo.  We learned about the religious significance of this extraordinary place.  Then most of us climbed Huayna Picchu ("Young Peak"), the steep mountain that forms the photogenic backdrop shown in most photos of the ruins.
After our ascent, Oswaldo led us through the rest of the city while several students hiked to the Puerta del Sol ("Sun Gate") that lies along the Inca Trail.  We finished the day with some down time among the ruins, a chance to wander off to a quiet spot and simply soak in the scenery.  Awe…