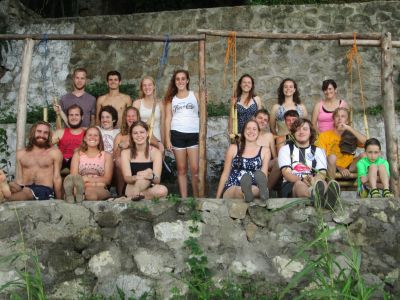 Students returned safely from Nicaragua SST on Monday, July 27, but here are some glimpses of the final days there together.
The group returned to Carazo (Jinotepe, Delores, Diriamba) for 2 nights with their study host families, final group presentations and initial service reflections followed by a 2-day retreat at La Abuela resort along the shores of Laguna de Apoyo.
Note: if you click on the individual pictures you will get an even clearer view.
[new_row]
Students returned from Service Term on Thursday, July 23, reconnecting at Casa Goshen on Friday, July 24