A Trip Out East – Preface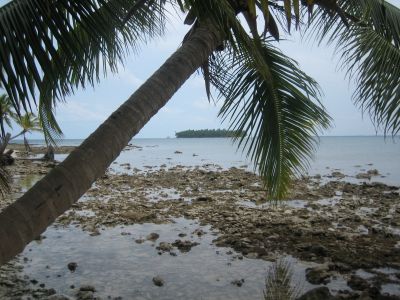 Co-leaders' introduction
by Lisa & Jen

From last Thursday through this Monday we took an extended field trip to the Caribbean coast of Nicaragua, on the opposite side of the country from where we are spending most of the term. The eastern autonomous regions of Nicaragua comprise over 50% of the country's land mass but only 10% of the population. That population, however, is more culturally diverse than the Pacific side of the country, consisting of five major ethnic groups: Miskito, Sumu, Rama, Garifuna and Creole. The history of this part of the country is quite different from that of the Pacific side as well, the Caribbean side having been allied with the British (as a protectorate) for several hundred years rather than colonized by the Spaniards.
The trip to the East coast took the better part of a day – 5 hours in a bus followed by 3 hours in a boat, carrying not only our luggage but also mosquito nets, fans, bed rolls and bedding, potable water and much of the food we would be consuming while there. We arrived in Pearl Lagoon, a town of about 10,000 in the central coastal area and the home town of our country coordinator Dalena. After dinner and much-needed bucket showers, we were rejuvenated enough to look around a bit (and chase geckos) before bed.
We asked for volunteer blog writers from the group to help report on the trip, and we are pleased to present three dispatches from our intrepid SSTers.