EDITED BY MARSHALL V. KING
The impact of our alumni in Elkhart County
Meet 13 of our 3,407 alumni who live in Elkhart County and are great examples of the ways our alumni have deeply engaged and shaped various corners of the local community.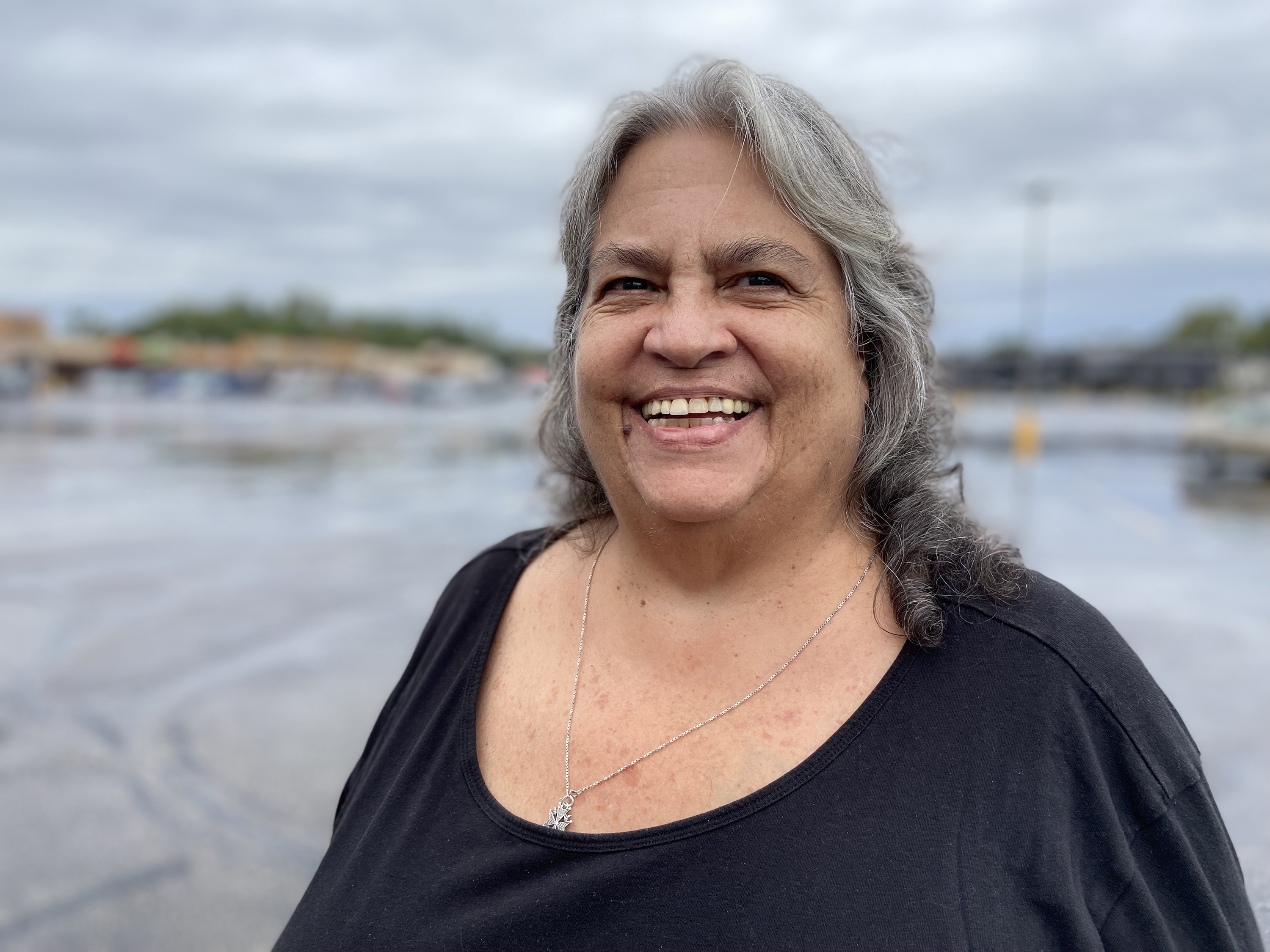 Zulma Prieto '01
Co-editor and co-publisher of El Puente, English as New Language teacher
After moving to Goshen from Colombia in 1990, Zulma Prieto '01 and her husband Jimmer Prieto started "El Puente," a bilingual newspaper serving northern Indiana in 1992. With family and friends, the Prietos used their publication to build bridges in Hispanic and Anglo communities. They also taught young people and adults over the decades and helped create a range of community groups.
"After we gave our lives to the Lord in Colombia, this is where he sent us to serve. We were tools of his will and we hope we have served well. We were able to work with people from across the world in this community and with different churches and groups. It's a matter of community in love. This is more than justice. When you work with justice, you have to choose sides. When you choose to work for love, you're committed to everyone. You have to listen and learn and work alongside others, even if you don't completely agree with them. We learned a lot and had a lot of help from others. You start work on the shoulders of what others have done and we hope that others can work on the shoulders of what little we have done."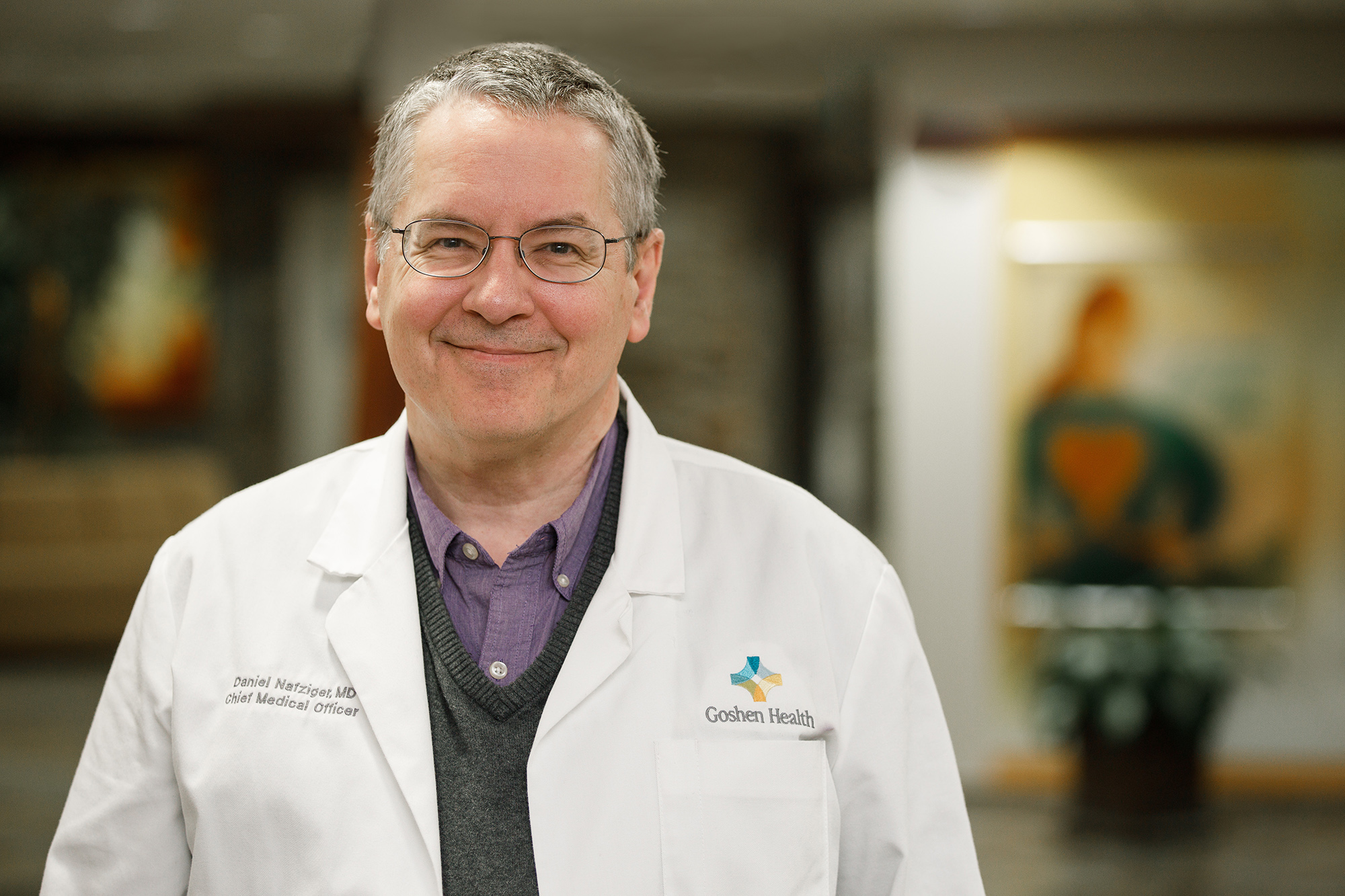 Dan Nafziger '83
Chief medical officer and infectious disease consultant for Goshen Hospital; former health officer for the Elkhart County Health Department
Dan Nafziger '83 has been a leader in the community during the COVID-19 pandemic. His role involves assisting Goshen Health in improving the health of the people it serves and also keeping its colleagues safe and healthy. The administrative part of Dan's job has an aspect of making sure that people with the right credentials are providing care for their patients, as well as ensuring that the hospital provides high quality care. Being a part-time practicing physician, when at times most of the hospital's inpatients had COVID, meant trying to educate other doctors on how to care for patients as new information became available.
"As a former public health officer, longtime infectious disease doctor and hospital administrative leader, it is easy to see how I might be uniquely positioned to have a positive impact on my community's response to COVID-19. I tried to provide an early alert to our health department and my health system so that we could prepare for what was to come and then learn all I could for the best science-based response. I wanted to be able to provide a level of care for our patients that was no different than organizations with many infectious disease physicians.
"When I attended Goshen College, its five core values of Christ- centeredness, passionate learning, servant leadership, compassionate peacemaking and global citizenship had not been officially adopted but were already part of what was taught in support of a 'Culture for Service' worldview. Those values drive the 'why' of my personal response to this very day."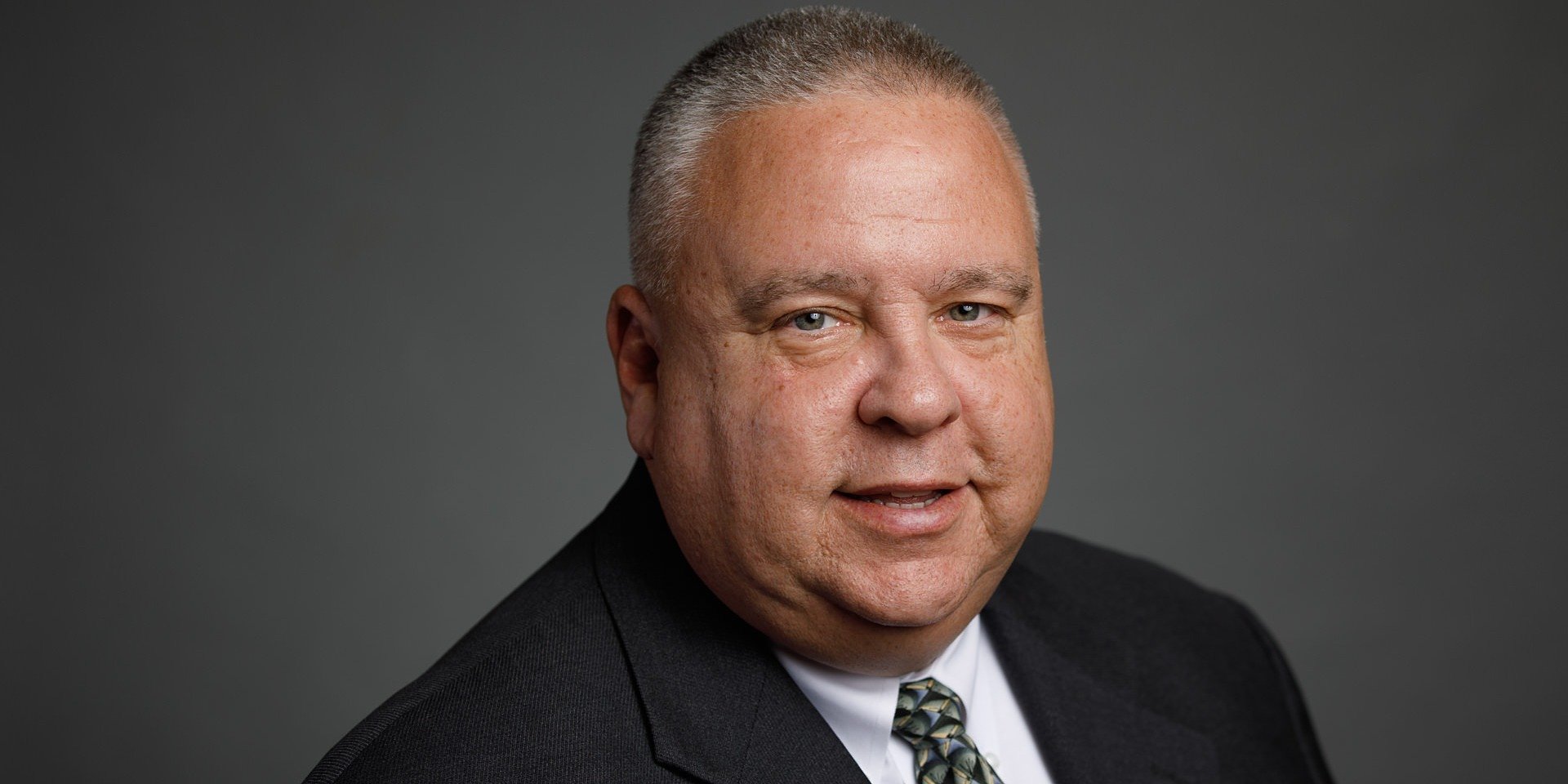 Kevin Deary '00
President and CEO, Boys & Girls Clubs of Elkhart County
Kevin Deary '00 came to Goshen from Boston in 1994 to be the executive director of the Goshen Boys & Girls Club. He became president and CEO of the Boys & Girls Clubs of Elkhart County in 2005 and oversaw the addition of three new clubhouses in Middlebury, Nappanee and Elkhart. Prior to the pandemic, the organization served more than 4,000 youth a year. He is also a new member of the Goshen College Board of Directors.
"Making sure our kids are healthy and have the support they need is a key part of building a healthy community. We do that by providing safe places for kids, by helping families and parents partner with the schools, by working with the court system. It's important to connect with kids and provide hope and inspiration in a genuine way for kids who don't have it or don't see it. I help teach staff and inspire volunteers to carry out that work of helping kids."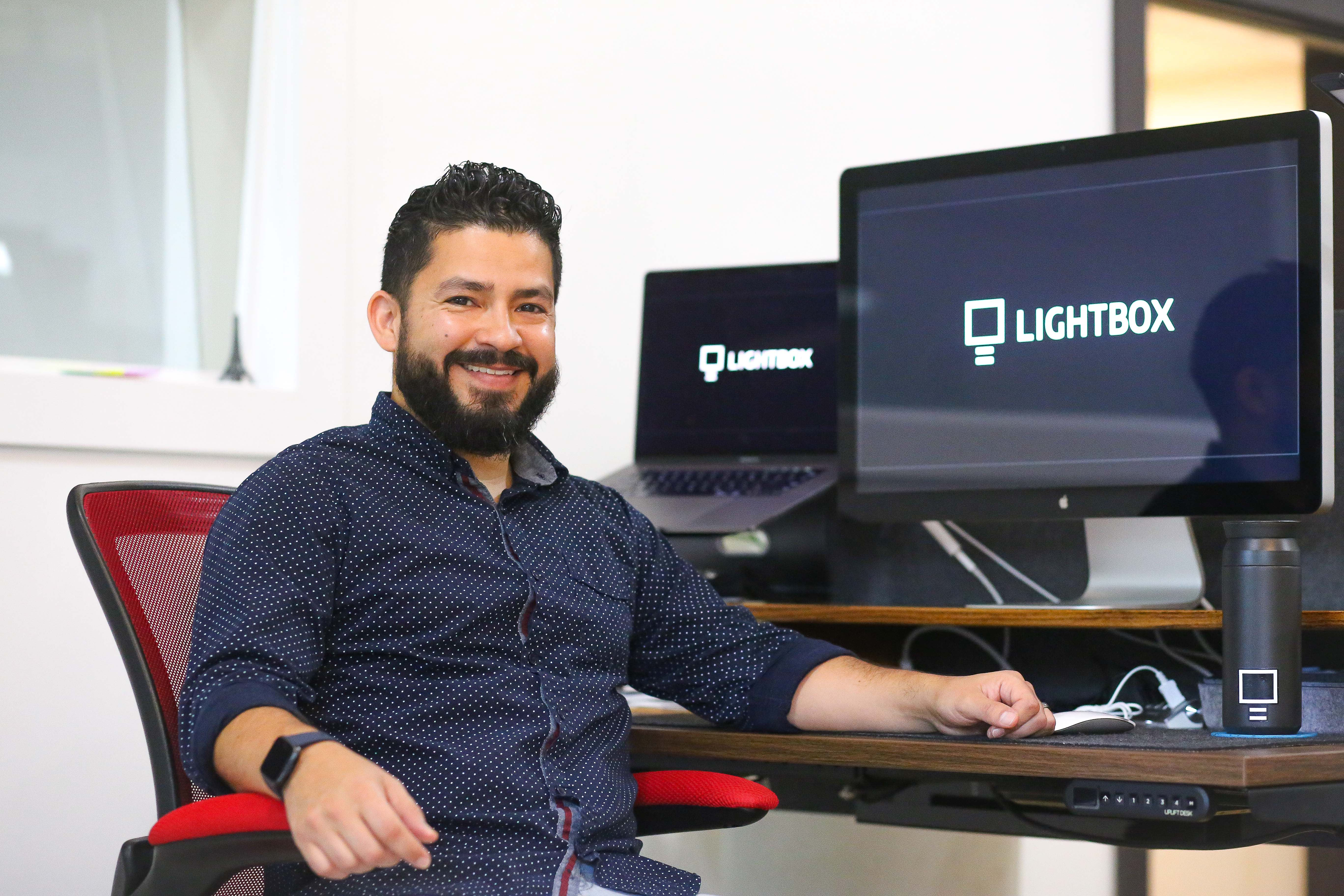 Rafael Barahona '01
Partner at LightBox in Goshen
Rafael Barahona '01 first arrived in Goshen from Canada in 1993 and started his freshman year at Bethany Christian High School. The shift was initially a very difficult one, but over the years, Rafael has grown to love Goshen. He and his family moved back in 2012 and Rafael has firmly embedded himself in the community. He has served on the Mayor's Arts Council, the Latino Advisory Committee and is joining the board of the Goshen Chamber of Commerce. Rafael is a partner at LightBox, a design studio that provides visual identity and branding services to local nonprofits as they do important work in the community.
"When I came back to Goshen nearly ten years ago, I had absolutely no idea how I would get involved. I have always had a penchant for creative work, but only really discovered design after I had already graduated from Goshen College with my psychology degree. After coming back to Goshen from Virginia, the community was simultaneously familiar and a new landscape. It was such an encouraging community and I felt almost pushed into starting my own business. As it developed, I really wanted to lean into making a difference in the community and getting beyond 'making things look nice.' I have felt really blessed to work alongside amazing clients who are already doing good work where I live, work and play."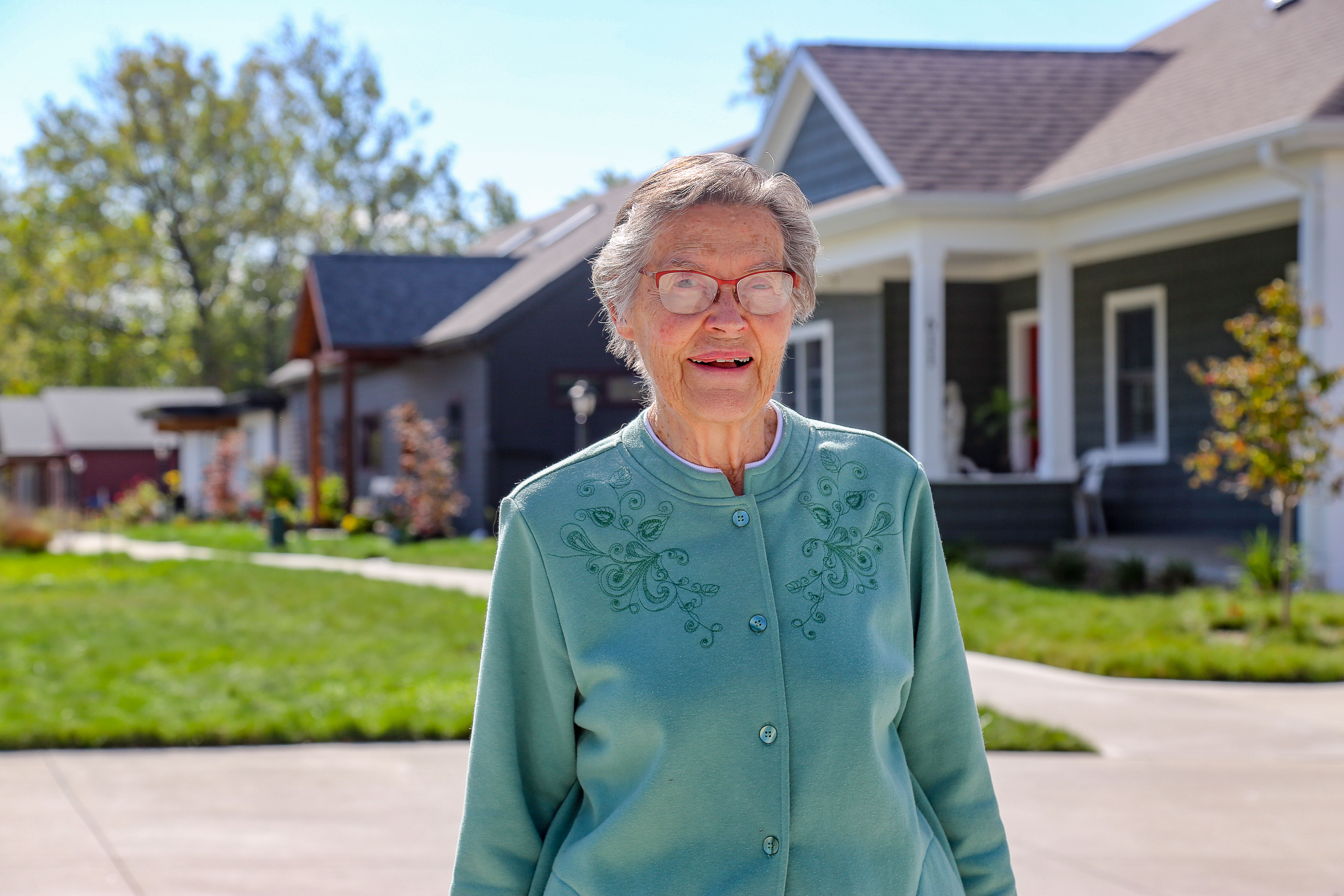 Mary Ellen Meyer '54
Co-creator of Millrace Cohousing Neighborhood, Goshen
Mary Ellen Meyer '54 had lived in the Shanklin Park Millrace neighborhood for 50 years with her husband Al Meyer '50, long before it was even called that. They loved the neighborhood with its
intergenerational mix, and wanted to live there as long as they could. Mary Ellen became a leader in establishing a 14-unit cohousing development with the front doors of small individual houses facing center lawns, rain gardens, shared parking and gathering spaces. They began the journey to share the idea, form a group, attend a myriad of meetings with the city to further their proposal, work with a contractor and begin to literally build community which is now almost complete (most of whom are also GC alumni) along the Goshen Millrace Canal near downtown.
"I believe that the best way I can work at bringing in the kind of world God intended is to build relationships and to try to follow the example of Jesus in ways to work in that direction. To me, this means respecting the value of each person, learning ways to listen to others respectfully even if I don't agree, and being willing to change my own opinions when cooperation benefits the whole community. I have learned that working together accomplishes more than each faction working to benefit itself. And I think that for me, 'thinking globally and acting locally' is the best I can do."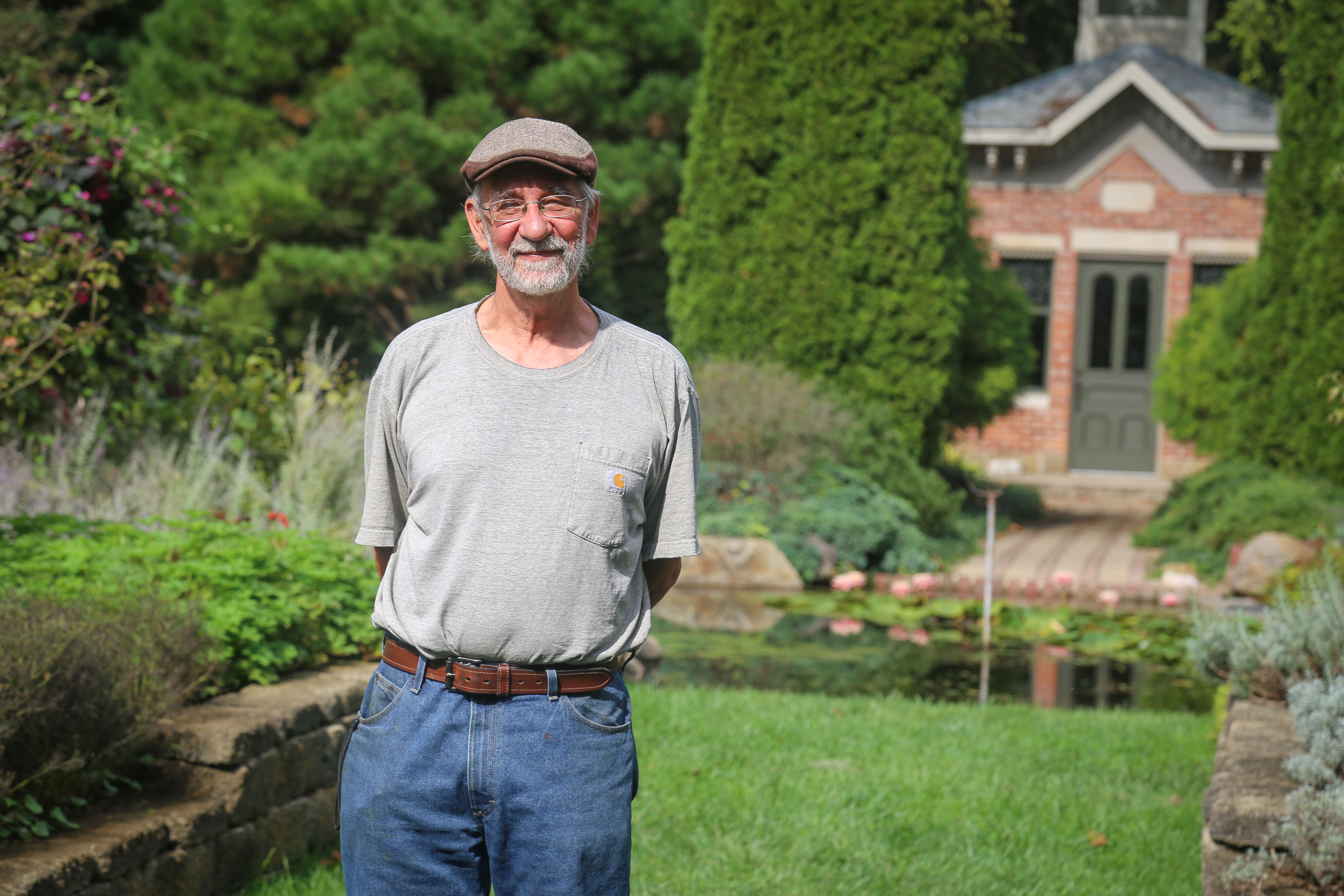 Jon Cutrell '75
Designer and gardener of DeFries Gardens, also known as "the Calendar Garden," near New Paris, Indiana
Jon Cutrell '75 became friends with Elizabeth DeFries, who had lived in an old brick farmhouse with her husband, Dr. John DeFries. When John died, she donated the 13-acre property east of New Paris, Indiana, to Elkhart County Parks, and later funded its development. Their friendship eventually resulted in Jon becoming the designer and gardener of the Calendar Garden, a one-acre showpiece that reflects the four seasons of northern Indiana. The unique flowering calendar is enjoyed by many visitors year-round.
"I have enjoyed interaction with the natural world since I was a child. For me it is both a spiritual experience as well as an aesthetic one. After majoring in art at Goshen College, I found that work in landscape design was a good combination of these interests. During the summers there I worked at a local landscape company which gave the added benefit of hands-on experience. For several decades I was happy to do a wide variety of jobs for individual customers as well as various institutions but eventually was drawn to working more with public space. One project that fascinated me was the idea of making a garden that would be based on my visualization of the annual cycle of the seasons. I have been happy that the Calendar Garden has become a way for local people to appreciate the way we fit into the cycles of nature that we all experience."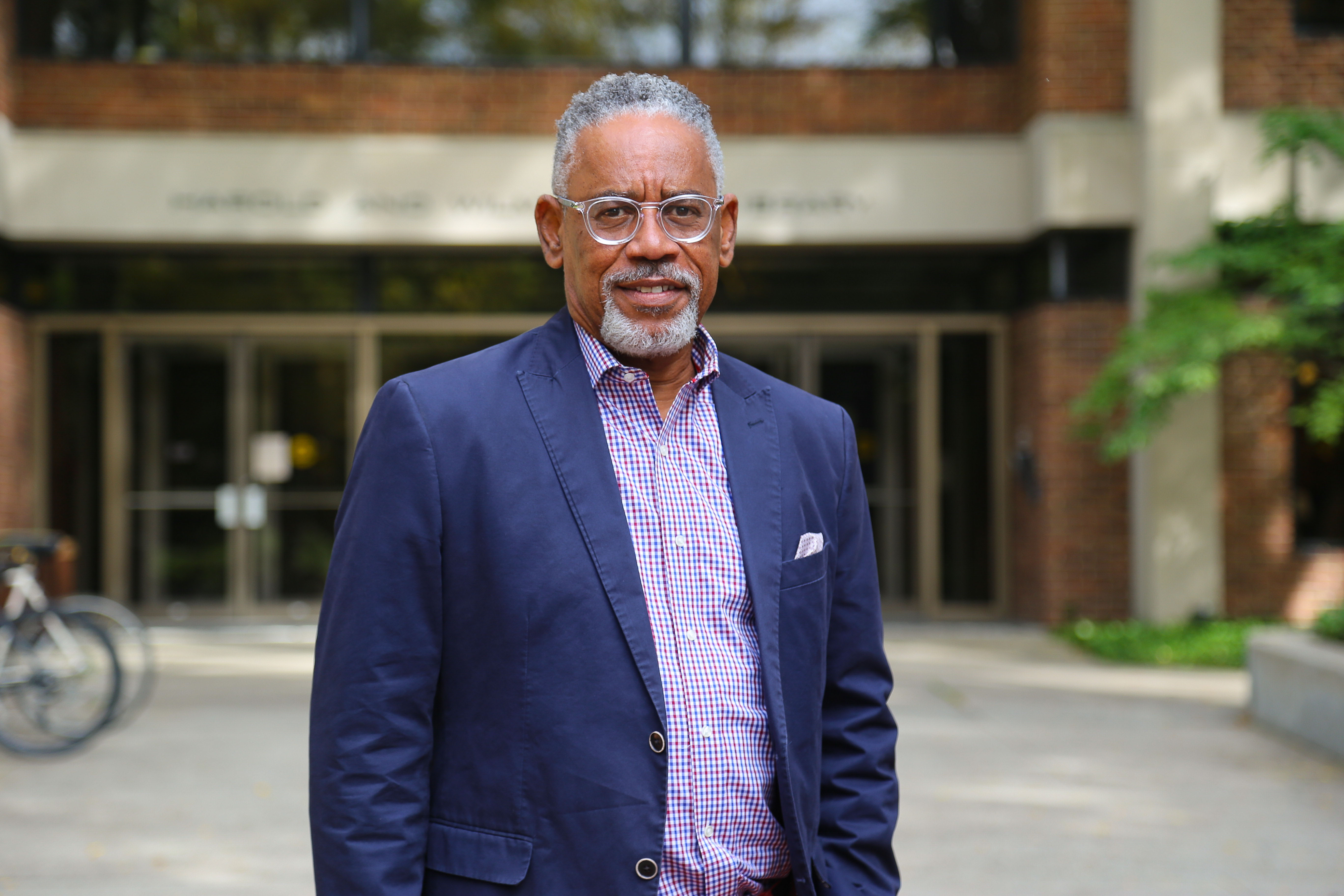 Arvis Dawson '76
Elkhart City Council member and retired educator
After graduating from Goshen College, Arvis Dawson '76 worked as a social worker and then as a teacher for 31 years in Elkhart Community Schools. He is serving his eighth term on the Elkhart City Council, a total of 28 years so far in two different stints, and formerly worked for the Elkhart mayor on the Board of Works. He is currently serving as a member of the Goshen College Alumni Council.
My parents were always part of a group helping me and motivating others. When I became an adult, I saw it was something I needed to do because it was done for me. When you grow up in Chicago in a community that large, you don't see things happen, you hear about them happening. In Elkhart and Elkhart County, you see things happen. Once you realize you can have an impact on making those things happen, it becomes a natural thing.
"Goshen College helped because it simply gave me opportunities I never would have had if I hadn't attended college there. I tell people all the time, Goshen College changed my life. I believe it was faith that got me there and helped me succeed. People there, some of the first people I encountered who were Caucasian, treated me in a Christ-like way."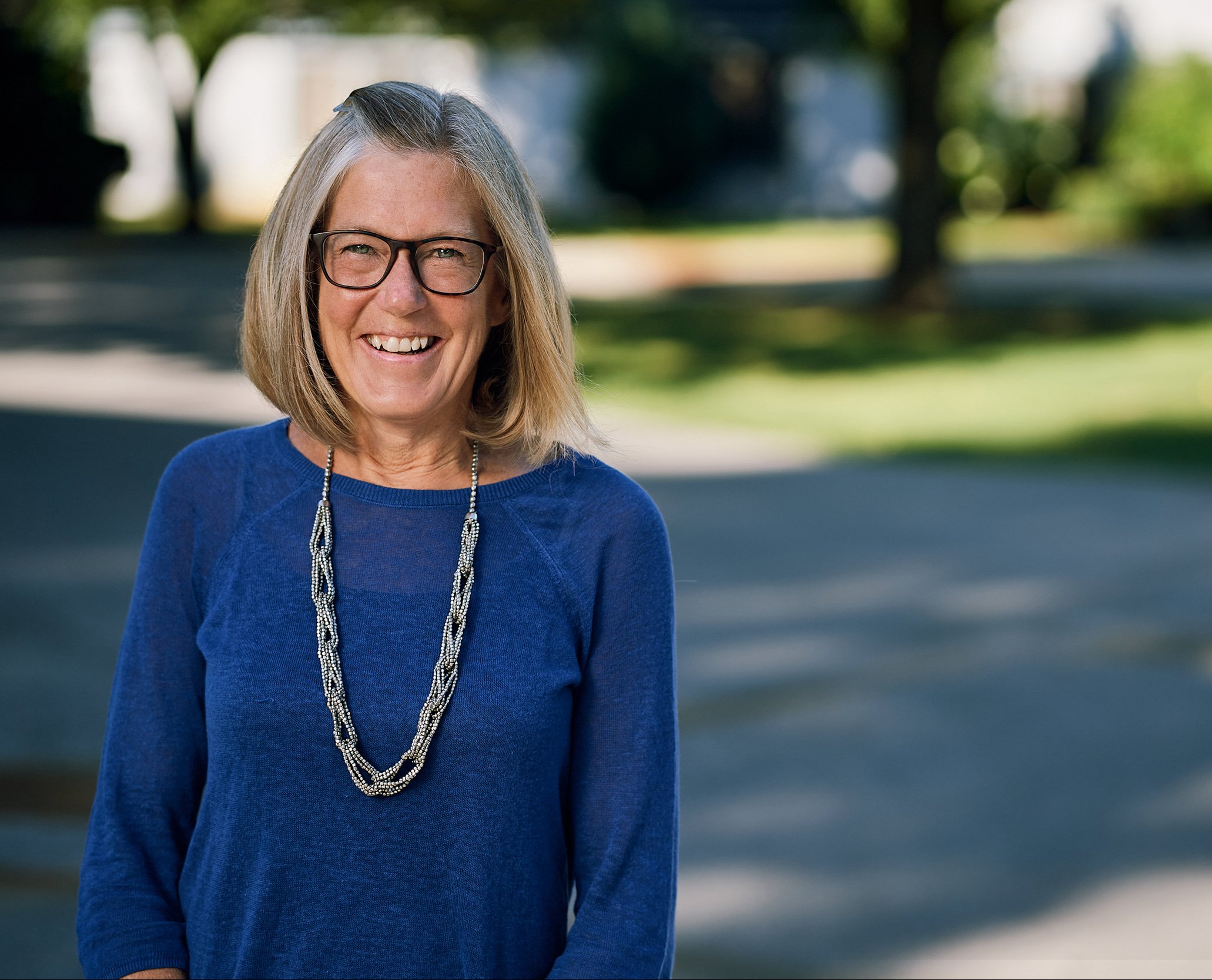 Laurie Nafziger '78
President and CEO of Oaklawn
Laurie Neumann Nafziger '78, MSW, ACSW, is president & CEO of Oaklawn, the leading community mental health center for Elkhart and St. Joseph counties. She has been with Oaklawn for 34 years
and her current role is to ensure quality services while positioning the organization for the future. Mental health and substance use treatment have long been important to the community's health, but as the need continues to grow, these services are all the more vital.
"It's an exciting time to be in mental health. We are expanding prevention and early intervention services, knowing we can reduce the severity of illness and substance use by moving our efforts further upstream. We're embracing consumer voice and lived experience, recognizing that clients bring valuable insight to the treatment process. And we're learning new ways to deliver services that will help more people get faster access to care when they need it. I love this work as I've been surrounded by bright and caring people who engage in the sacred work of walking with others on a journey of healing."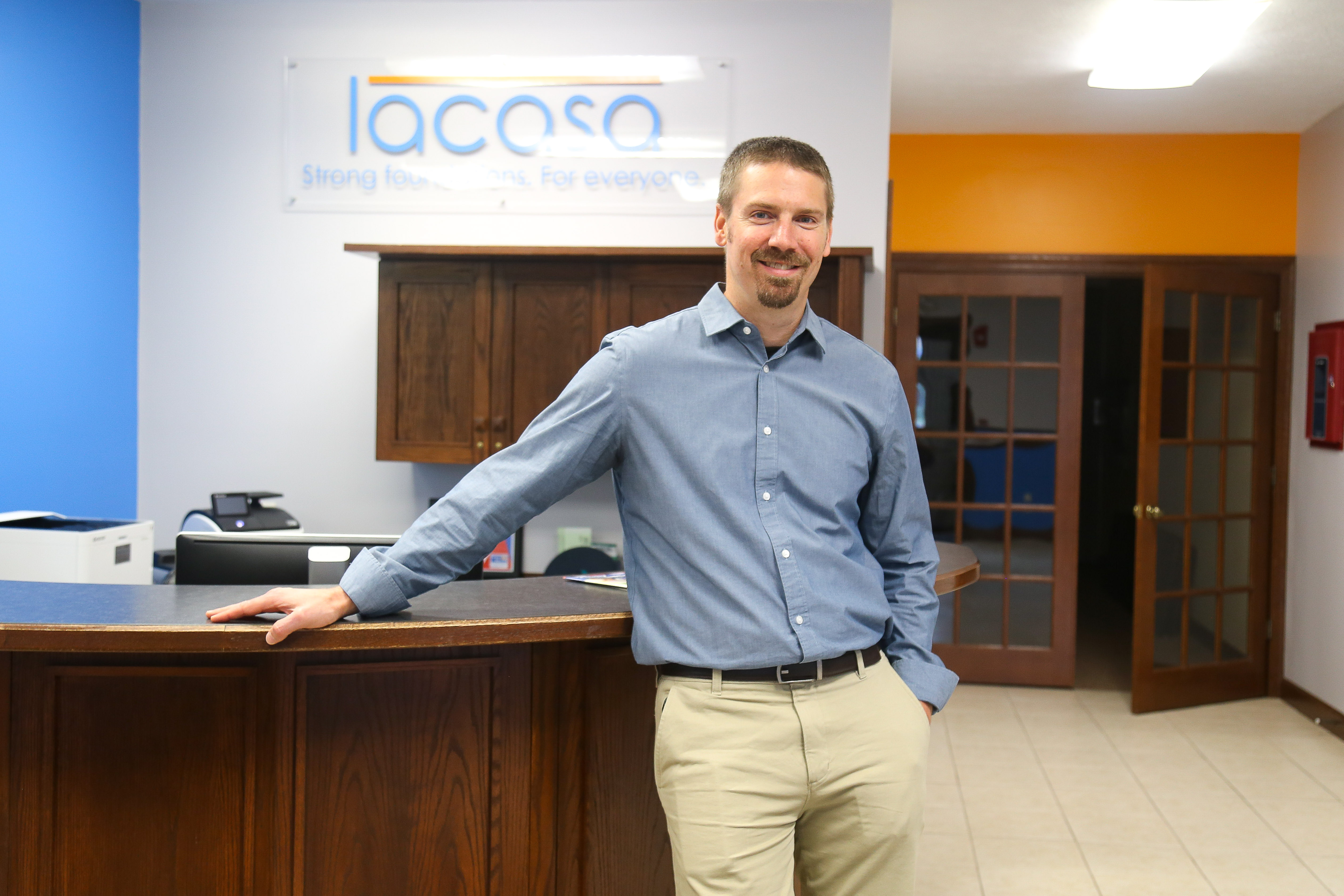 Chris Kingsley '04
President and CEO, Lacasa Inc.
Chris Kingsley '04 has been president and CEO at Lacasa, a nonprofit community development organization working in Elkhart County, for three years (previously led by Moses Beachy '57, Arden Shank '74 and Larry Gautsche '74). Lacasa is a 51-year-old agency founded from a concern for the housing conditions of migrant farm workers. Over the decades it has expanded activities and focus in the areas of housing and community empowerment services. It has elevated the standard of housing in the community and offers a full schedule of classes and one-on-one financial empowerment services to help build community.
"I resonate strongly with the idea of unlocking God-given potential. In my work in the community, I get to see that through restoration and repurposing of buildings, revitalization of neighborhoods, and, most rewardingly for me, strengthened individuals and households. The best way for me to capture my 'why' is to ask people to think about those moments when you see a light turn on for someone and all of a sudden there is hope. That moment when hope enters a person — or even a neighborhood — is so powerful and something that really inspires and motivates me. As we walk alongside people attaining goals they thought were out of reach, we do not own or create the potential, but we get to be a part of releasing it. I'm wired to cheer people on, and working with Lacasa gives me a way to do this."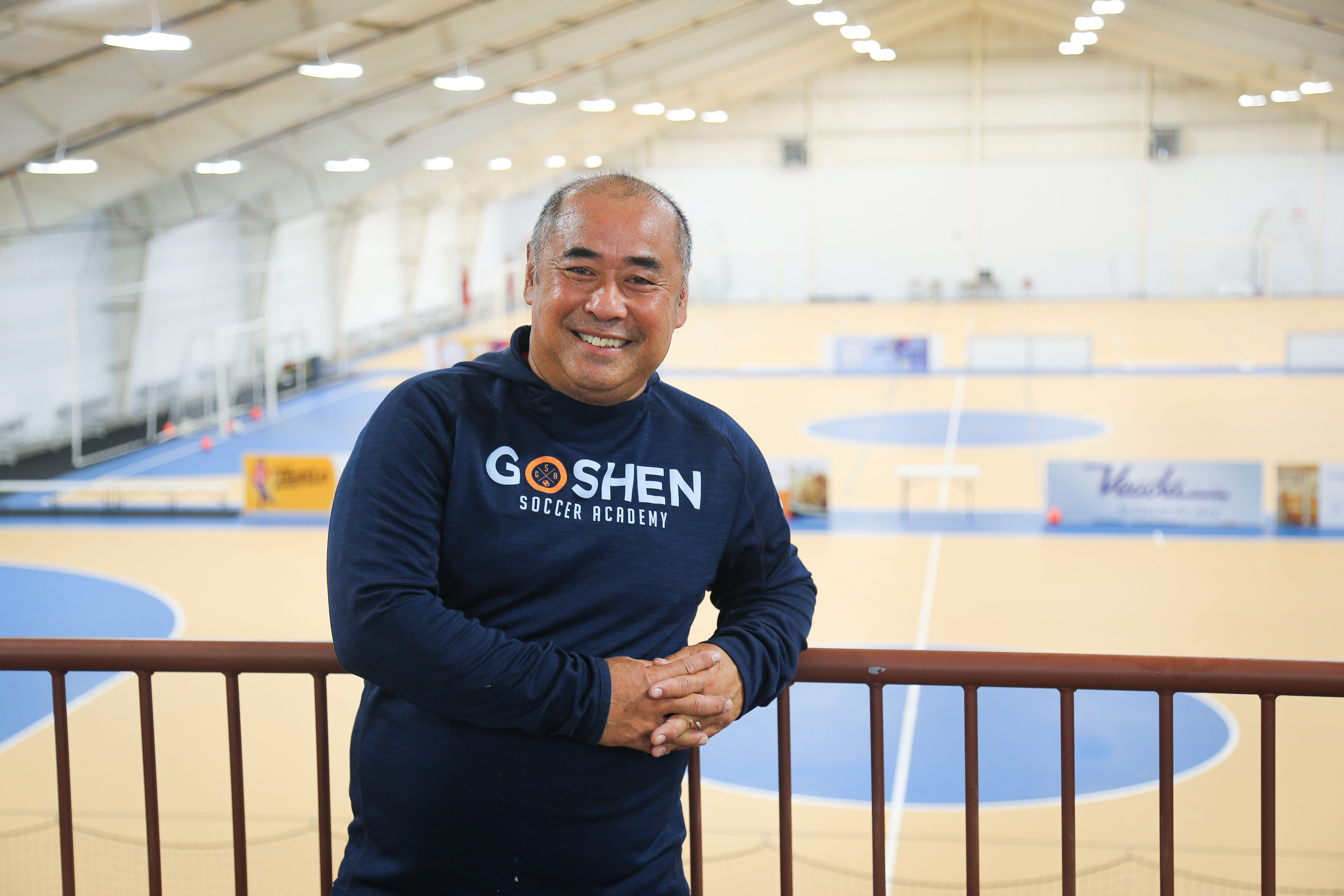 Tavi Mounsithiraj '94
Co-founder of Goshen Soccer Academy
Tavi Mounsithiraj '94 has spent most of his adult life helping to successfully grow a love and passion for the sport of soccer in and around Goshen. He started playing soccer at Goshen College in 1991 and coach Dwain Hartzler '71 also asked him to help coach in the Goshen Youth Soccer Organization. After graduating, Tavi became an assistant coach on the GC Men's Soccer Team and then was head coach from 2001 to 2013. As a culmination of a life devoted to soccer and the local community, he and others founded the Goshen Soccer Academy in 2019 where he is now part-owner and co-manages the facility with Kyle Stiffney '10, whom Tavi coached since he was eight years old all the way through college.
"I am who I am today because of Dwain Hartzler and what he did in soccer. I'm just trying to continue what he started in this area. I wouldn't be who I am today without Goshen College, what I learned and the people along the way. Dwain sought me out as a student- athlete and gave me the opportunity to play soccer and get an education."
Allan Kauffman '71
Former mayor of the City of Goshen; member of the Goshen Community Schools Board of School Trustees
Allan Kauffman '71 was mayor of Goshen from 1997 to 2015. During his time as mayor, he focused on quality of life initiatives, believing that community development is economic development. He also helped the growing community navigate race relations. Prior to that, he had been on the Goshen City Council for 16 years. He has been a member of Goshen Noon Kiwanis for 47 years and started serving on the Goshen Community Schools Board of School Trustees in 2021.
"I am following in my dad's footsteps. My father, Paul, was the first blue-collar worker to serve on the Goshen School Board. My family also volunteered for a lot of things in our community, so I continue to find ways to do that. The late Jerry Trolz used to often say 'Service is the rent we pay for life on earth.' Goshen College taught me the value of 'Culture for Service' and how to do that in the place I loved. Being mayor wasn't a sacrifice because I believe in the power of co-creating in our country. There are many passionate and talented people here that have made Goshen what it is today. I have an emotional attachment to Goshen, so when people asked what my vision was for the city, I said it sounds trite, but my vision is that it's always a place we're proud to call 'home.' Because if others see that, they'll want it, too."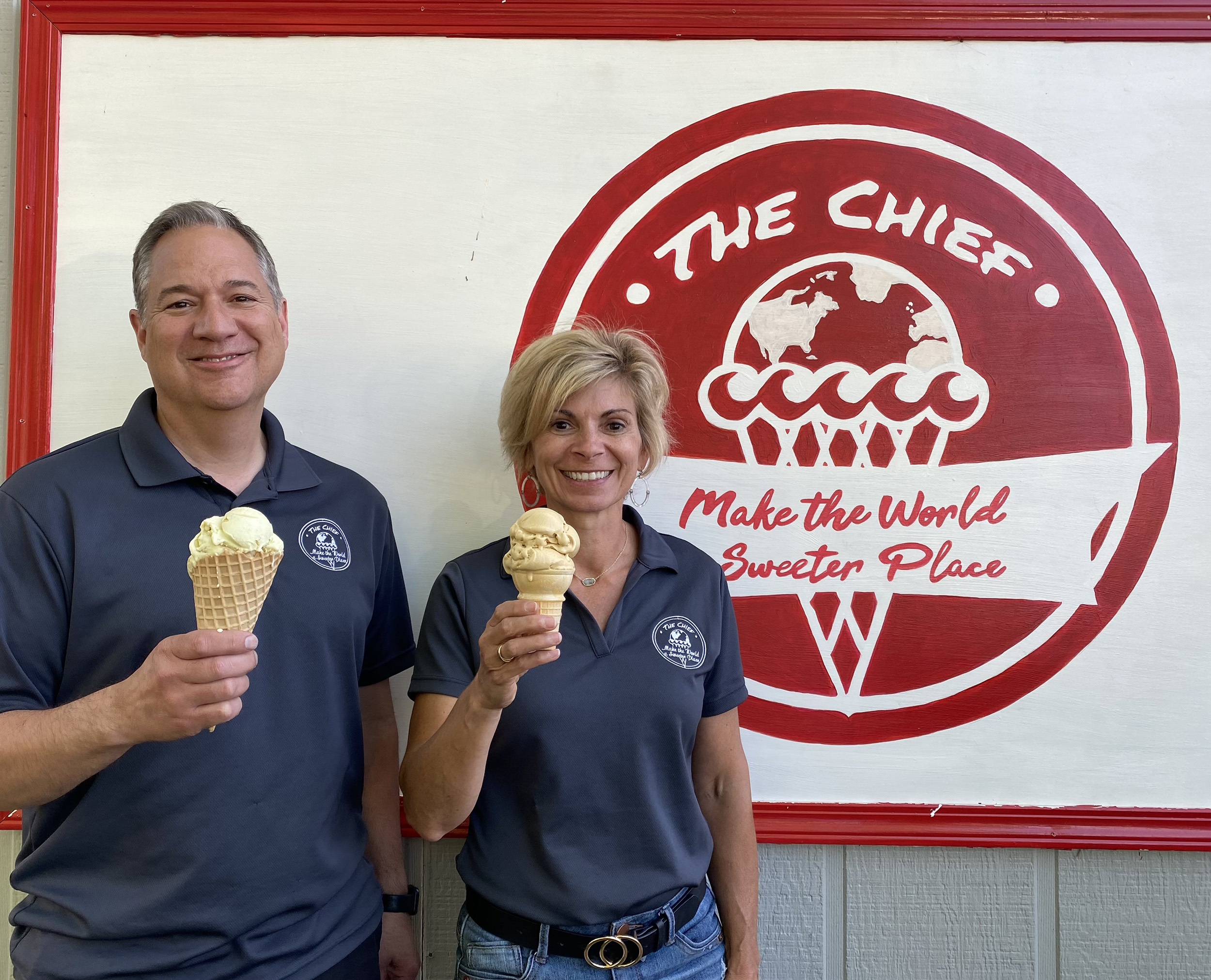 Chad '89 and Tracy '90 Klopfenstein
Co-owners of The Chief in Goshen and Granger, Indiana; Tracy is also an art teacher at Concord Junior High School and Chad is vice president of engineering at Nishikawa Cooper LLC
The Chief started as a small ice cream shop in Goshen in 1962, and Chad '89 and Tracy '90 Klopfenstein joined the ownership team in 2018. Chad's business and engineering skills, combined with Tracy's creativity and connections to school-aged employees, have allowed them to continue The Chief's popularity in Goshen and to expand, opening a new store in Granger this year.
"When we purchased The Chief, we felt strongly that we were to continue their long-standing tradition of giving back to the community. This community has fully supported this business. It is important to us to support local charities that provide services to the people of Goshen and Elkhart. Fostering community begins with our staff, and we strive to provide a fun, supportive environment for our young workers, many of whom we watch learn skills in their first job. We love seeing the community gather at our business. There is a spirit of camaraderie and happiness. Just watching the children — Blue Moon ice cream smeared on their faces — playing tag can put a smile on anyone's face. Our slogan is 'Make the world a sweeter place,' and that is what we are trying to do, one scoop at a time."