Professor of Economics, Carl Kreider Chair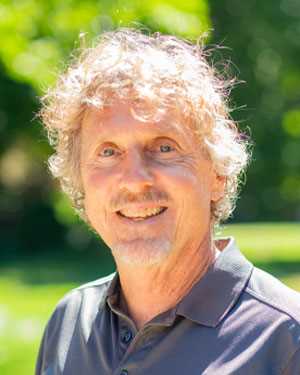 Education
B.A., Goshen College, 1985
Ph.D., University of California Santabarbara, 1991
Contact
(574) 535-7454
Newcomer Center 05 (map)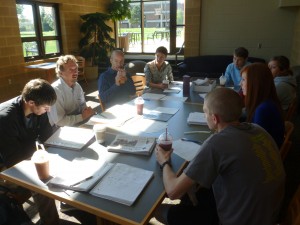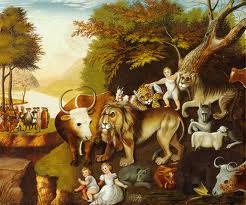 "Rethinking the Market Economy," Session 9 in "Every Creature Singing: Embracing the Good News for Planet Earth," Mennonite Creation Care Network, 2014,http://www.mennocreationcare.org/mccn-curriculum/every-creature-singing-5
"Bicycling as Transportation: Use of Bike Paths in Elkhart County, Indiana," Report produced for Dovetail Projects and funded by: Elkhart County Convention and Visitors Bureau, Friends of the Pumpkinvine Nature Trail, Goshen Parks and Recreation Department and Goshen Engineering Department, Goshen, Indiana, 2014, Biking as Transportation 2014-04-18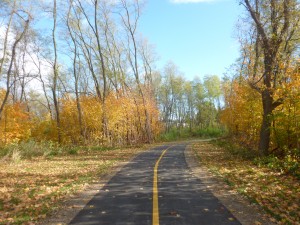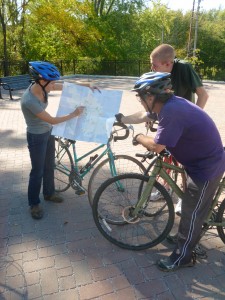 The Ross Richer family has been called by Mennonite Mission Network and the Council of Evangelical Indigenous Nations and Organizations of Ecuador to serve in the Amazon region in an i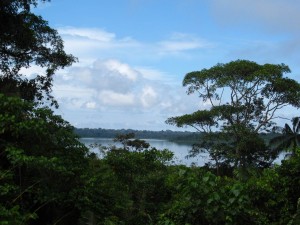 nnovative two-way model beginning in 2015.  Our family will reside in the Ecuadorian rain forest in the winter and spring each year, where we will:
support educational programs for indigenous pastors and church leaders,
help develop the themes of creation care, economic justice, social structure and the rights of women and children, and
accompany development initiatives proposed by members of the native communities, including development for women and youth.
We will return to Goshen in the summer and fall of each year to share what we have learned from our brothers and sisters in the global south.
Jerrell will continue his on-campus teaching at Goshen College in the fall semesters as well as lead several off-campus and on-line courses, including Ecological Economics in Ecuador in May 2015 (Course Flyer EC3 2014-04-02) and Managerial Economics in the new Collaborate MBA program  (http://collaborativemba.org/).
For more information about Mennonite Mission Network, visit the Mennonite Mission Network homepage at: http://www.mennonitemission.net
Or visit the family's page at:  http://www.mennonitemission.net/OurWork/Workers/Pages/JaneandJerrellRossRicher.aspx
Recreation on Public Lands
I am currently helping direct two applied research projects in the national forests of Southern California:
1.  National Visitor Use Monitoring Program on the Cleveland, Los Padres and San Bernardino National Forests — A survey of visitors conducted year-round to estimate total usage and visitation patterns in the mountains that surround greater Los Angeles
2.  San Gabriel Canyon Visitor Study — A two-year project to analyze the effectiveness of a bilingual education outreach program designed to promote environmental stewardship in a sensitive riparian zone that provides recreational opportunities to tens of thousands of area residents
Principles of Microeconomics
Learning how society transforms what we have into what we need
Environmental Economics
Understanding the interactions between nature and the economy
Introduction to Economic Development
Discovering why some nations produce more than others
International Economics
Examining the forces behind trade and worldwide migration patterns
Emerging Economies of Latin America
Analyzing the global economic activity that originates in Central and South America
Business Capstone
Exploring what it means to operate organizations in an ethical manner
Identity, Culture and Community
Understanding who we are and where we fit in during the transition to college life
Macro Environment of Global Business — International MBA Program at Thammasat University, Bangkok, Thailand
Examining the political, economic, social, technological, legal and environmental (PESTLE) context in international business
Managerial Economics — Collaborate MBA Program
Learning how to apply economic principles in businesses and organizations that contribute to the common good
Economics of Sustainability — Collaborative MBA Program
Exploring the transformation required to create a sustainable economy using a triple-bottom-line perspective:  planet, people and profit
Ecological Economics in Ecuador — Off Campus May 2015
Discover the biological, economic and cultural diversity that exists where two hemispheres meet  Course Flyer EC3 2014-04-02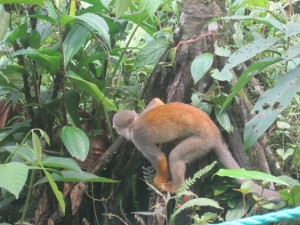 International Society for Ecological Economics    http://www.isecoeco.org/
Waterford Mennonite Church    http://waterford.in.us.mennonite.net/
2007-present — Goshen College, Department of Business, Goshen, Indiana
Carl Kreider Professor of Economics (2011-present)
Director (with Jane Ross Richer) of the Peru Study Service Term (2009-10 and 2011-13)
Associate Professor of Economics (2007-2011)
2002-07 — Sonoma State University, Department of Business, Rohnert Park, California
Assistant Professor (2005-07)
Lecturer (2002-05)
2003-07 — Green MBA Program, New College of California, Santa Rosa, California
Lecturer (2003-07)
Co-Director (2003-05)
1999-2000 — Mendocino College, Mendocino, California
1991-99 — California State University, San Bernardino, Department of Economics, San Bernardino, California
Associate Professor (1997-99)
Assistant Professor (1991-97)
1986-91 — University of California, Santa Barbara, Department of Economics, Santa Barbara, California
Teaching Associate (Lecturer) (1988-91)
Teaching Assistant (1986-88)