New Beginnings; transition to Service Time
Side note first:  the Serengeti pictures are coming; likely later today or tomorrow.  It takes a long time to download and process pictures for the blog, especially when you have a photographer that cannot stop herself at one photo per animal.
Today the students have all left for their new host-family homes and for service placement.  We won't have daily, or even weekly updates about our happenings, but instead will feature each student in their placement setting when we visit them.  These visits will start in about 2 weeks.
Yesterday we walked to the Lake Diocese of the Mennonite church to visit the Bishop and a few other church leaders.  We shared a delicious Tanzanian lunch together.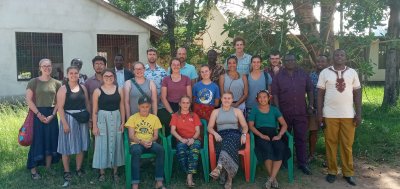 We then met to discuss our thoughts, anxieties, excitements regarding our new adventures to come.  Thankfully we have a wonderful coordinator, Nyangi, who has worked tirelessly to make sure our students have the best possible placements.  Each student has been placed for service with organizations that reflect some of the students' interests (like education, farming, sustainability, medicine, publishing/editing, etc.).  The host families are directly or indirectly involved with the organizations with which they are serving.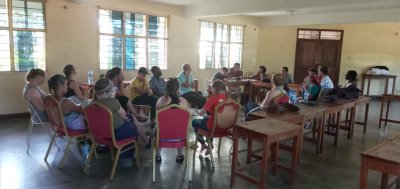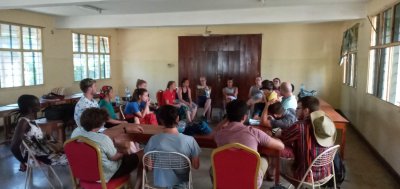 And last night we had an amazing dinner featuring freshly-caught Lake Victoria Tilapia.  It was a wonderful end to our intense time together as a group before going our separate ways.