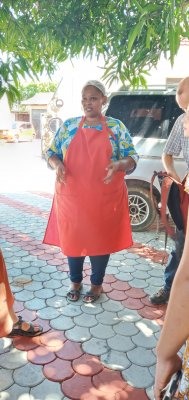 This is Tolly.  She is a lawyer-turned-chef that owns the catering business.  She is fun-loving, sweet, patient, and always has a smile on her face.  She seems to love teaching and exudes endless joy.  She has her own YouTube Channel if you want to check it out.  It's all in Swahili, so have fun!!!
Last evening we ventured over to Tolly's Kitchen to learn some of the basics (and more than basics) of Tanzanian cooking.  It was fascinating to learn about all of the different cultures represented in their cooking.  Tanzania consists of over 140 tribal groups, plus, because of trading and such, different spices and combinations have been introduced by people from India and the Middle East.  Afterwards we enjoyed a meal together.  What a wonderful evening it was.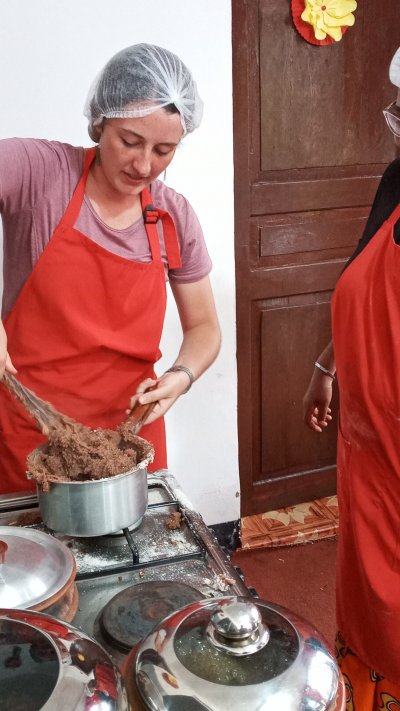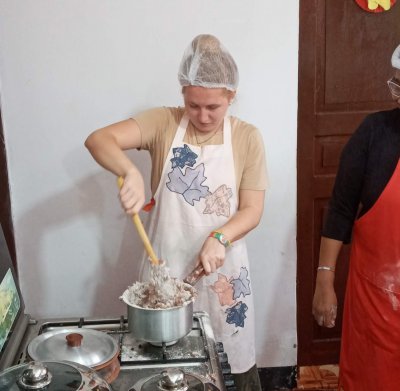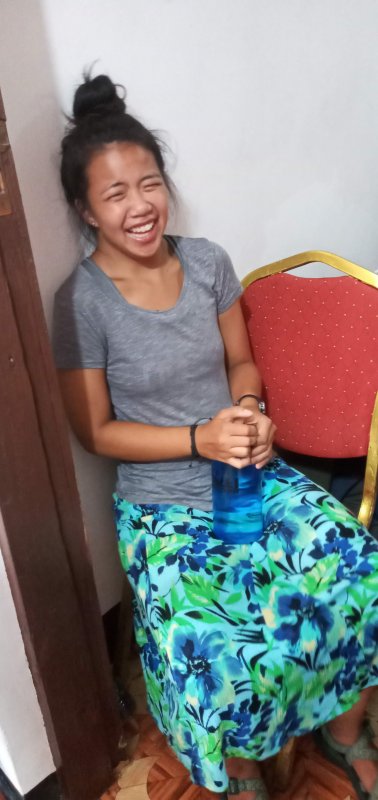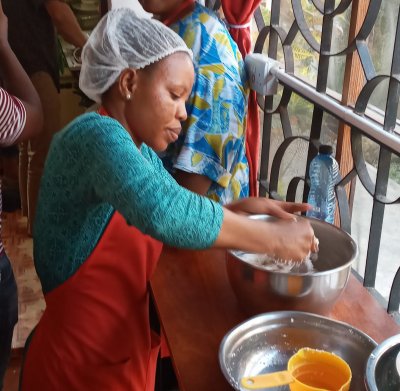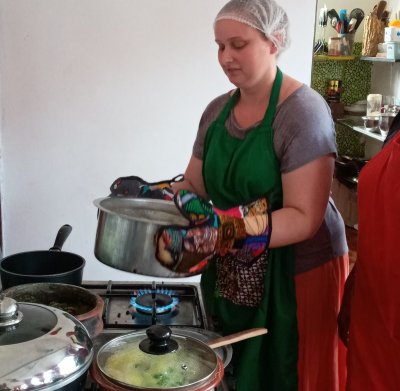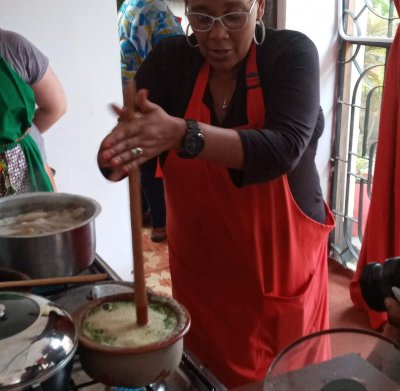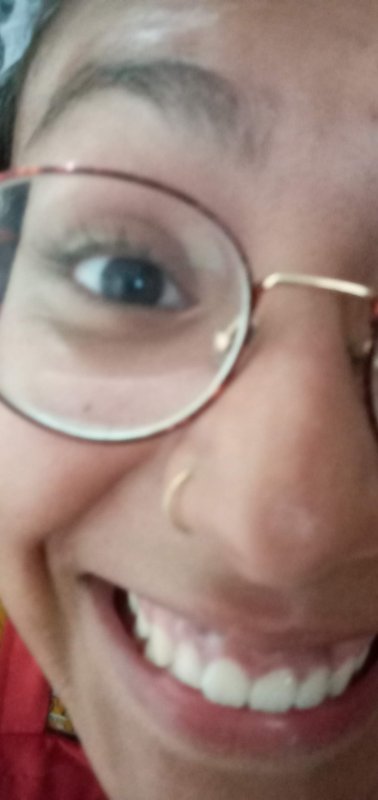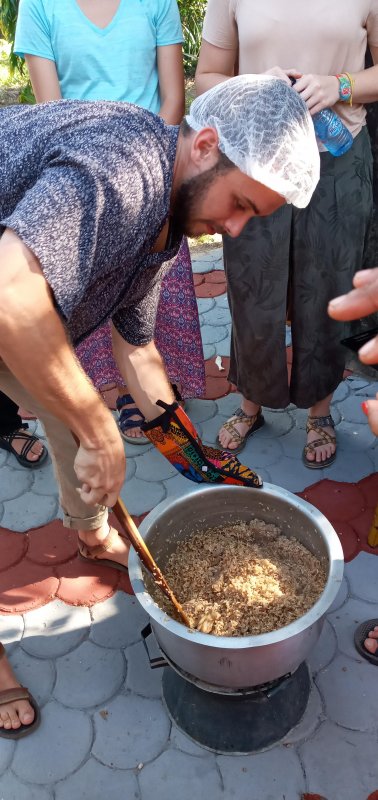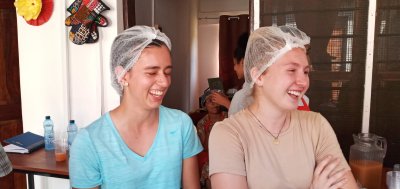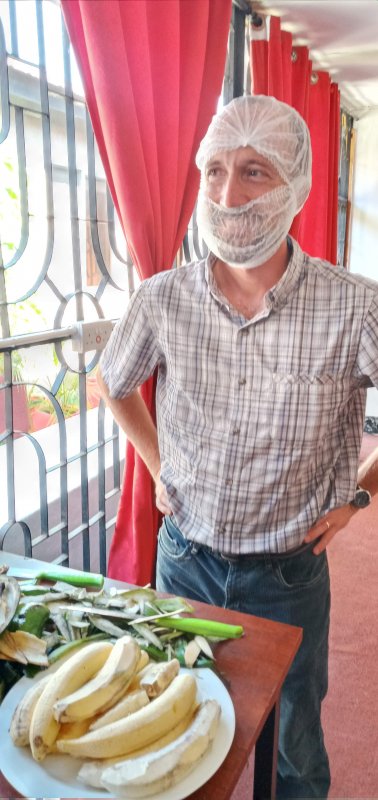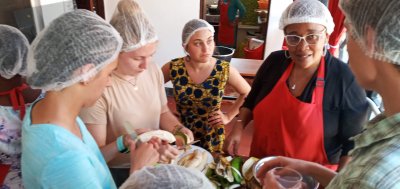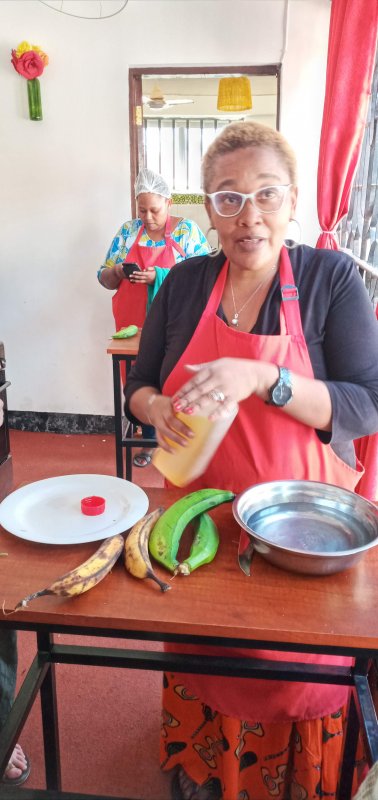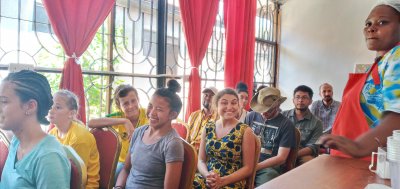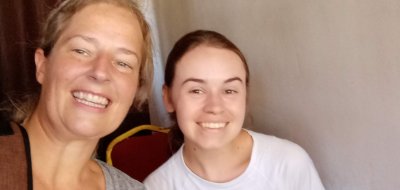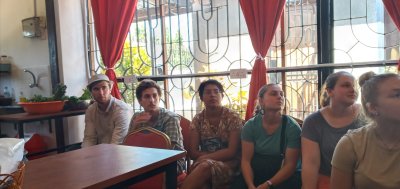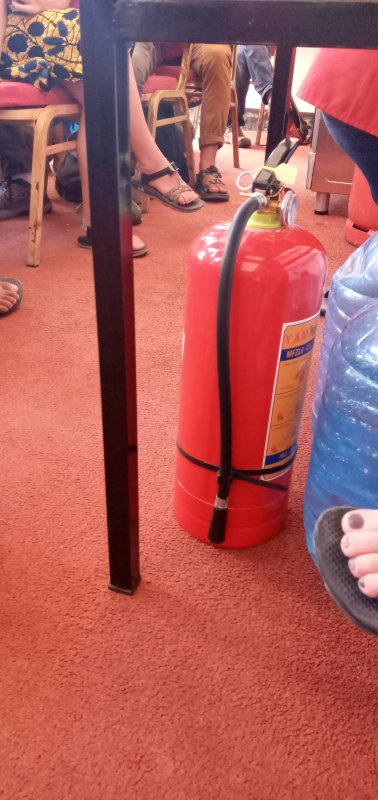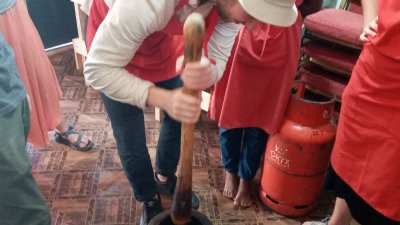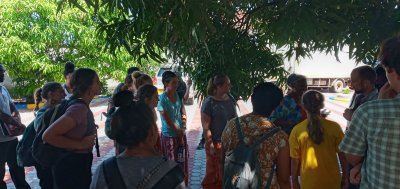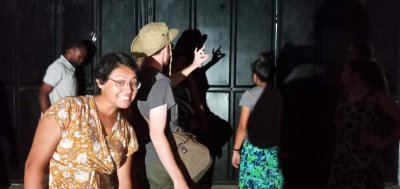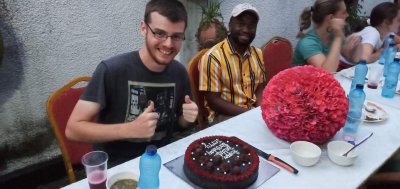 We celebrated Jeremiah's birthday!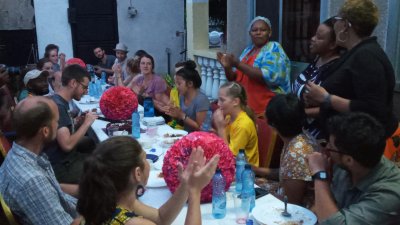 The ladies serenaded us with a song.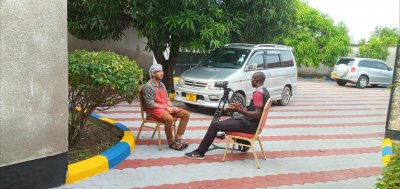 The YouTube videographers interviewing.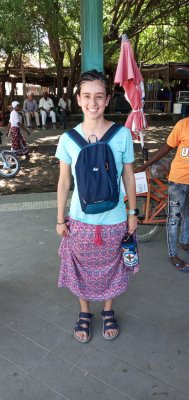 Hooray!!!  Ariana finally gets to wear matching footwear!