Checklist part 3: The most powerful ways to disarm our fear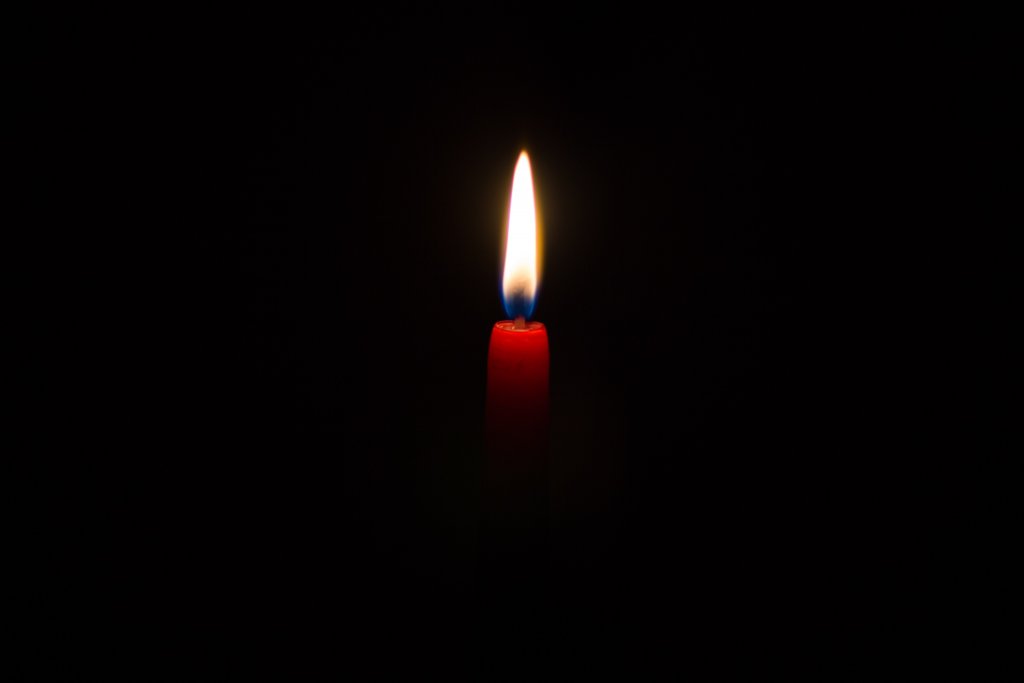 Well, there's nothing like a crisis to break through artificiality and posturing. Recently I was corresponding with another college president. He wrote:
"I kinda come and go. When I'm in the middle of a [crisis] response team meeting — which seems to be all the time — I'm really focused. When I slow down, the uncertainty and anxiety of the moment catch up to me. I haven't found the long stride that will carry me through."
I told him that I too have moments when I am calm and grounded, and other moments when I feel fear move through my body, tingling through my chest and down my arms. How does fear feel in your body? Fear is real. And we can work with it.
The most powerful ways to disarm our fear are spiritual. Christianity offers us tried and true practices such as prayer, contemplation, singing and approaches to Scripture that, when practiced deeply, move us into a strongly felt sense of love. People over the centuries have described this sense as "expansion" (Teresa of Avila), "a strange warming of the heart" (John Wesley) or abiding in love (Jesus).
Once we find that "place," we can find our way back to it, even in frightening times. A spiritual director of mine taught that "you will remember this [sense of love] in every cell of your body." This is consistent with biological science, although science uses different words for it. Our hearts and our cells can be educated.
To find that place and to find our way back to it when we are overtaken by fear, we need to learn not to resist our fear. Like the children's song says, "Can't go over it, can't go around it, gotta go through it."
Surrender is not a popular word in our militaristic culture. But surrender is part of the path. Spiritual teacher and author Gerald May described it like this:
"a surrendering of one's self-separateness, an entering-into, an immersion in the deepest processes of life itself. It is a realization that one already is a part of some ultimate cosmic process and it is a commitment to participation in that process."
We can do this. David Von Drehle, a columnist for the Washington Post, wrote this about his frightening nights during a mild-moderate case of COVID-19:
"The pandemic is helping us to see how our individual haint-filled nights are part of a larger life force. . . . My helplessness in recovery can be precisely what the community needs: I am surviving the virus but not spreading it. Some of us are chosen to suffer, some to console; some to isolate, others to plunge into the fray; some to give, some to receive; some to be broken, others to be healers. We are still at the beginning of this terrible teaching. We need to respect it and give it the fullness of time. Weeping may tarry for the night.

But joy comes in the morning. Joy comes with the breaking of fevers and easing of fears. Joy comes with the battles bravely won or bravely lost. With the sacrifice of self to the service of others, joy comes."
How strange and wonderful it is to be in the midst of "this terrible teaching" as we enter Holy Week. Are we committed to participate? How will our hearts be educated?
Open your heart as you listen to Goshen College student, Lisa Rosado Rivera '21, a music and theater double major from San Juan, Puerto Rico, share a song ("Woyaya") that she would have sung with the Voices of the Earth choir in our spring Earthtones Concert:
In honor of remembering Earthtones concert, I want to dedicate this song to all my GC colleagues and seniors. <3

Posted by Lisa C Rosado Rivera on Sunday, April 5, 2020
Rebecca Stoltzfus