Posted by Kathryn Schmidt; photos by Ariel Phillips Culp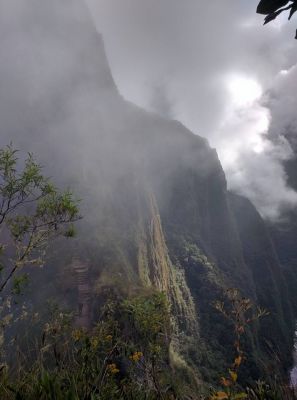 SST is about digging deep.  It's about learning about the world around us, and simultaneously delving into the deep recesses of our spirits, our souls, our minds, our wells of physical strength.  It pushes us to be more strong, more resilient, more open, more willing, just MORE.  We are all being transformed through this experience.  When I remember, I thank God for the privilege to dig into this experience, and thus myself.  I will come out stronger on the other side.
This week we traveled to the Sacred Valley.  What an experience, to travel through the land of the Incas; a region of unspeakable mountainous beauty: breath-taking terraced rock faces; agricultural marvels; phenomenal food; beautiful people; llamas and alpacas; vibrant textiles; and vistas that are burned into our hearts forever.   It's a week that involves literally planes, trains, buses, taxis and plenty of walking.  Our students even stayed with host families in rural Peru and learned to go without showers, and pee in holes.  (Everybody's first experience with a "squatty potty" is memorable.)  There was much laughter, fatigue, coming together and growing closer.
Now, let me add: the dramatic bonding is also because of a somewhat shocking episode with food poisoning.
I can write about it now because, thankfully, all are back to health.  However, for 2 treacherous days this week we had 8 out of 15 students fairly seriously ill.  Naturally we plan for general food responses, and travel armed with Immodium, Advil and a variety of other solutions.  However this attack was serious and included: high fevers, rampant vomiting and diarrhea, and affected HALF the group almost at the exact same time.  For 24 hours, 7 healthy students and myself ran around a hostel compound providing drinks, cold cloths, back rubs, plastic bags, extra toilet paper and general aid to some pretty miserable and sick students.  I won't name them, they can tell the story themselves.  And, thankfully all are now almost back to normal although there's some weight loss that we're working on.  Really, it was a harrowing 24-hour event that we are thankful is over.
We even summoned a local Doctor who moved around the rooms giving IV's to 6 of the 8 students in order to lower fevers and administer antibiotics.  Her approach was calm, quick and lowered the fevers almost immediately.  She was a God-send.  But the other "God-send" is the way the healthy students worked together to take care of the sick.  They were energetic, calm, compassionate, undaunted by bodily fluids and almost compulsive in their work ethic.  It was a beautiful thing to witness.  There were even students who watched our boys, and ran to the store to buy more supplies, and when it was time to move onto the next location they carried their own luggage as well as every single bag of the sick students.  They were servants, sherpas.  Every need was attended to, and we could see that these future doctors, nurses, teachers, scientists, and business people have what it takes to do well.  When the "going got tough" they dug deep.  The deepest.
And as for our poor group of sick ones, boy did they ever dig deep too.  They did very little complaining.  They survived some of the toughest symptoms they've ever experienced.  Let's be honest, they really wanted to be at home but they were having an aggressive sick day and night in a Peruvian hostel.  Granted, it was a lovely place but it wasn't home.  They even packed up, and boarded the train to Machu Picchu without a word, when they really just wanted to stay in bed.  And when it was time the next day to hike that incredible mountain, to brave the sun, the altitude, the myriads of steep stairs they did it.  They reached into their strength recesses and kept going.  As one student posted on Facebook, "I am strong like bull."
(Side note: At this time, Kris and one student were actually detained in the Cusco hospital for another health reason, yikes.  After the night they joined us and thankfully, our brave hospital-dweller is doing fine!  As for the reason for the attack, we just can't solve it.  For every meal we had together, one sick one and one healthy one had the same food, water, snack, whatever.  It's an SST mystery that will have to go into the "unsolved" category.)
And now, it's time to apologize.  I am so sorry that I did not take the time to message you, dear parents and loved ones of our sick students, to let you all know what was going on.  I'm sorry that I was so preoccupied in that harrowing 2 days that I didn't let you know that your child, (your baby!) was not alone in their sickness.  As a parent myself, I am sorry for your worry!!  But please know, they were never alone, unless they asked to be, or needed to sleep.  They were attended to by a competent doctor, and the frightening fever came down very quickly.  When they couldn't keep fluids or food in, someone was there to catch it.  When they needed a back-rub someone did it.  When they needed fresh air, they sat in a beautiful flower garden.  When they needed food they had some simple Quinoa soup.  They did it, they got through the tough stuff.  And now they're safe back in Lima, with their host families and Spanish teachers.  Really, all is well.
So be proud of your children!   They have what it takes to get through a nightmare and climb a mountain in the morning.
And they will keep digging deep.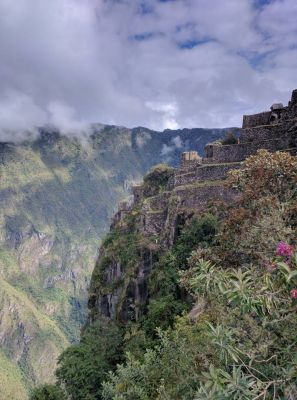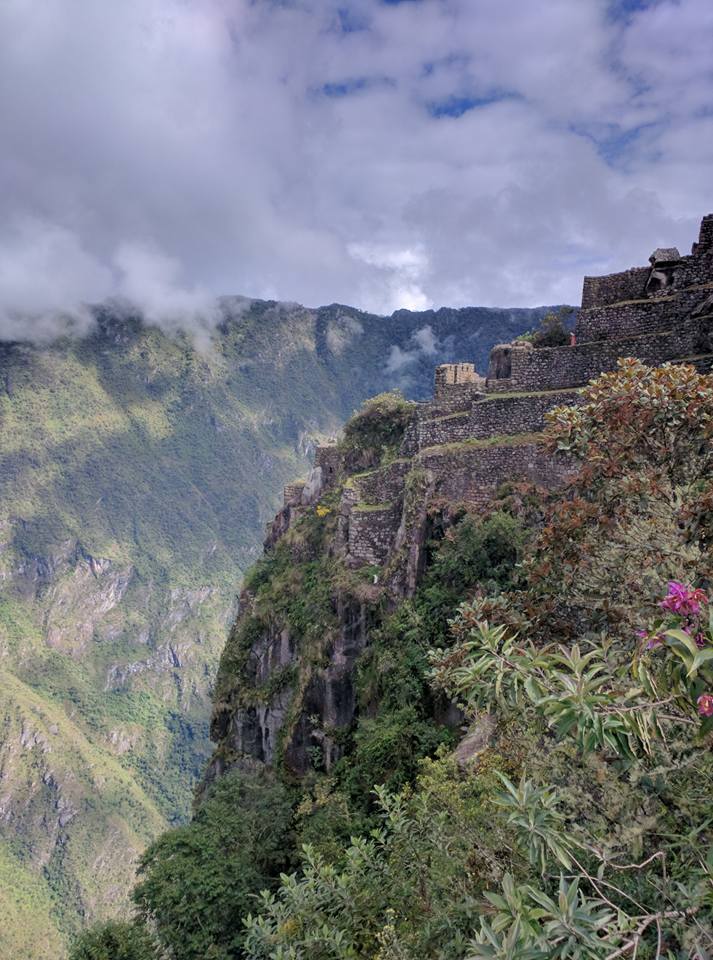 Note: more photos and detailed info on the fun times of our week to come!  Stay tuned.