Joel and Lucas: Serving in La Merced
Joel and Lucas say they have the ideal service assignment: they live in the middle of a beautiful jungle with streams, waterfalls and great hiking trails; the have hard and worthwhile work; eat good food and plenty of it; and help and play with boys who have known abuse and neglect for much of their young lives.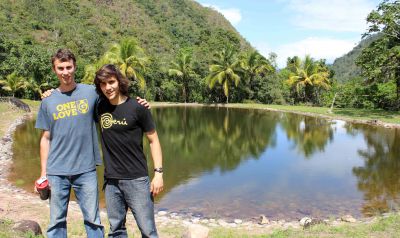 The Goshen College students are living just outside the town of La Merced in the Junín province of Peru. La Merced, which has about 50,000 residents, is the provincial capital of the Chanchamayo region and has warm weather, abundant rainfall, lush vegetation, waterfalls and excellent agricultural production. On the eight-hour bus ride from Lima, one passes through Peru's three distinct regions – coast, mountains and jungle. La Merced is considered part of the central rain forest and is located on the eastern slopes of the Andes Mountains, about 2,000 feet above sea level.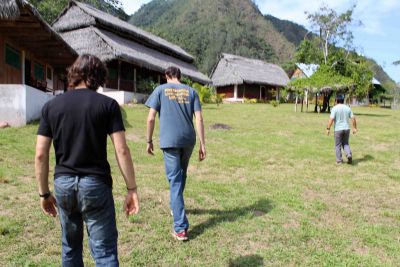 Joel and Lucas are serving in a camp owned by Unión Bíblica, an evangelical church. The camp, named Kimo ("happiness" in Asháninka, the local indigenous language), is a home for boys who have been abused or neglected by their parents, or whose families are unable to provide for them because of extreme poverty. The ministry, called Programa Girasoles (Sunflowers), began in 1987 as work with Lima street children out of a van. It has grown to seven homes for abandoned children throughout Peru. Each home has room for up to 40 children and all are funded by donations.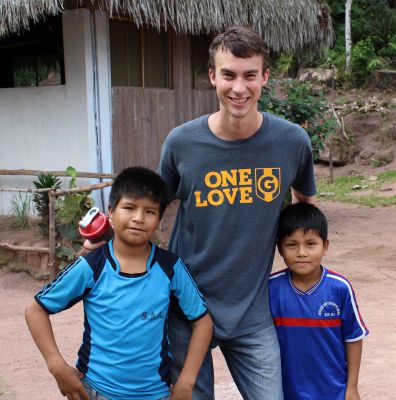 Kimo is a beautiful jungle property of 145 hectares (358 acres). In addition to the home for boys, the property is used as a retreat center and campground for Unión Bíblica and has hiking paths and 14 waterfalls. To reach the camp from La Merced, travelers must cross the Chanchamayo River in a huaro, a small electric-powered cable car. The river is low this time of year, but runs high and fast during the rainy season. The Kimo boys make the crossing twice a day to attend school in La Merced.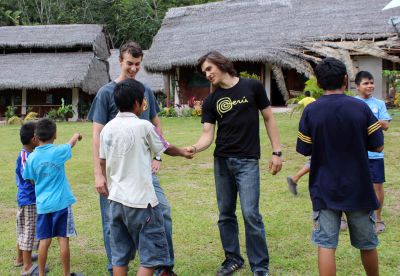 Joel and Lucas accompany the boys to school and help them with homework. They also play soccer and others games with the boys, lead devotionals, do chores and sometimes help bring supplies back to the camp. They eat with the boys, and spend evenings with them. They also provide affection and serve as role models to boys, some as young as 5, who have had few positive influences in their lives.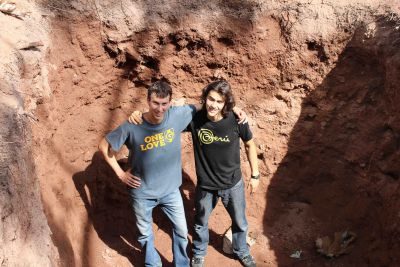 However, their primary assignment has been to help with a wide range of construction and repair projects. Joel and Lucas helped dig a large pit for a septic system, helped build a bridge across a stream, helped replace a roof and have assisted in completing other structures or making repairs. Kimo Director Henry Viguria said Joel and Lucas also have played critical roles by serving as translators for overseas volunteers, primarily from Scotland and the United States.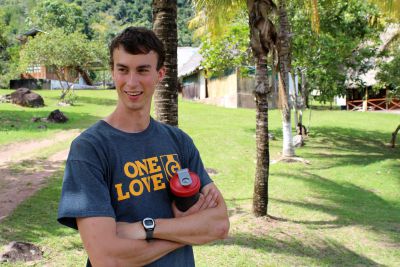 When asked to list the highlights of his service and his takeaways, Joel wrote, "Hiking and the environment here have been among the highlights and the biggest surprise for me was just how long it took to adjust in my service location. So far the biggest takeaways for me have just been a deepened appreciation for community and the effort that it takes to communicate in a second language."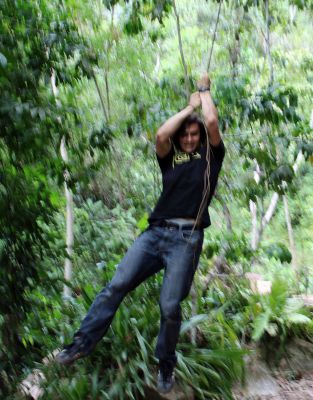 Lucas responded that his service highlights have been "running with the boys and eating fruit from trees along our hike, joking around in Spanish, and then swimming across the river. I made a song about it that the boys wouldn't stop singing. And teaching tricks and games, makes me proud." He listed his surprises as "meeting a lot of people from Scotland and learning a lot from them, being able to swim in the pond under a full moon after a hard run and playing soccer with other Americans."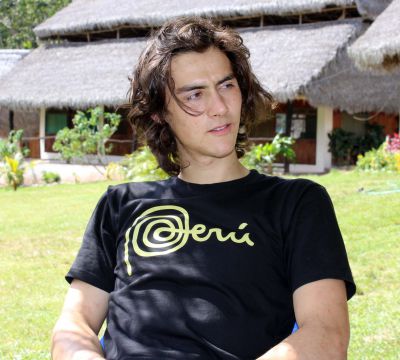 Lucas turned contemplative when discussing his takeaways from his experience: "Many of these kids are so light hearted and I'm sure I can't even start to understand what they have gone through. I love working with one of the guys on staff here. We helped build a chosa (little hut) together and we´ve had a lot of interesting conversations. He said he moved to Lima as a kid to get away from the terror of the Sendero Luminoso (Shining Path) war."