Reunión and School Visits
When students are not in class or attending lectures, they are either attending reunión at Casa Goshen or going on a local field trip. We usually meet at Casa Goshen for reunión on Monday and Thursday afternoons. Our time is typically spent eating lunch together, taking a quiz over the previous week's readings, lectures and field trips, and discussing various aspects of culture shock.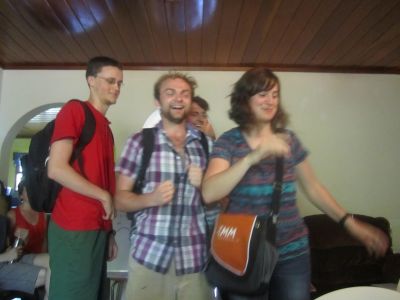 These afternoons together also provide us leaders the opportunity to check in with the students to see that they are successfully managing the adjustment to life in Nicaragua.
An additional element to our reuniones is that the students are given the time to discuss and pose questions about the topics they will be learning about in the coming week. This activity is led by students who have a particular interest in the topic that is often (but not always) related to their majors.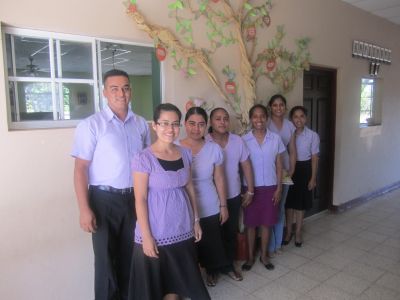 Working in groups of three or four, the teams generate a handful of key questions that everyone takes to Spanish class the next day for translation help and then discusses with their host families that evening. Additionally, we send the questions to next week's  lecturers and take the questions with us on related field trips.
The questions we generated last week on education proved useful this Tuesday, when we divided into small groups and visited three different types of schools: public elementary, private elementary, and public high school.
Jen and Lisa