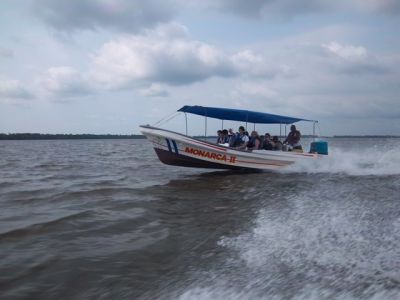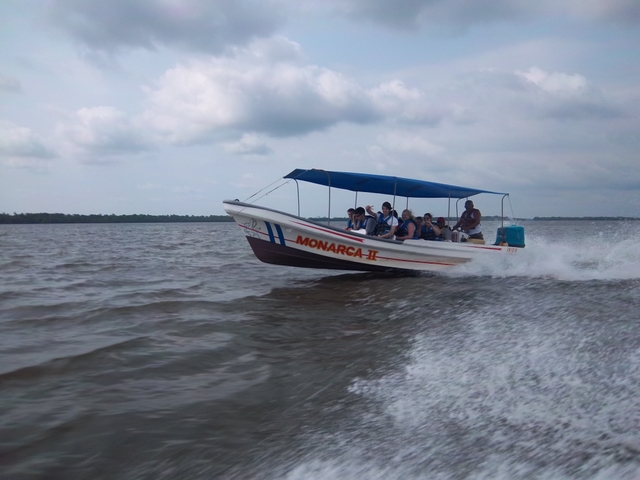 Friday on the East Coast
by Kaleb
After a long journey to Pearl Lagoon on Friday we were all ready to relax. We were going to spend the day at a private island in the Pearl Keys. We woke up early and boarded two pangas (speed boats) to travel to the keys. The waves were a little rough, and all of the bouncing around eventually broke a seat in one of the pangas. We arrived a little bruised but all in one piece.
We spent the day swimming, sunbathing and strolling around the island. Some people found marine life while others posed on the palm trees for pictures. Our leaders had brought lots of sugary snacks and other good food to eat throughout the day. Unfortunately, we had to leave in the late afternoon, which we did very reluctantly.
For dinner we went to a restaurant called The Queen Lobster. We had placed our orders the night before and arrived ready to eat. We had a variety of food, including fish, shrimp, chicken and steak, and everyone ate until they were content. We talked and joked all through dinner, bringing our first full day on the East Coast to a merry conclusion.