Walking Where the Incas Walked (and Maybe Went Rock Sliding)
By Karen and Duane Sherer Stoltzfus
Peru SST Co-Directors, 2014-2015
Lima may be a metropolis of 10 million people, one third of Peru's total population, but to visit Cusco is to be reminded why the Incas regarded this Andean capital as "the navel of the world."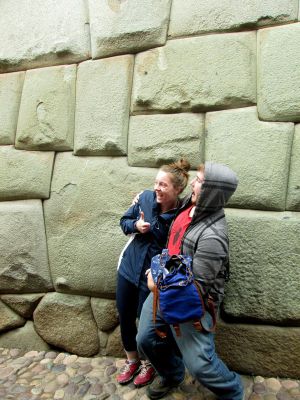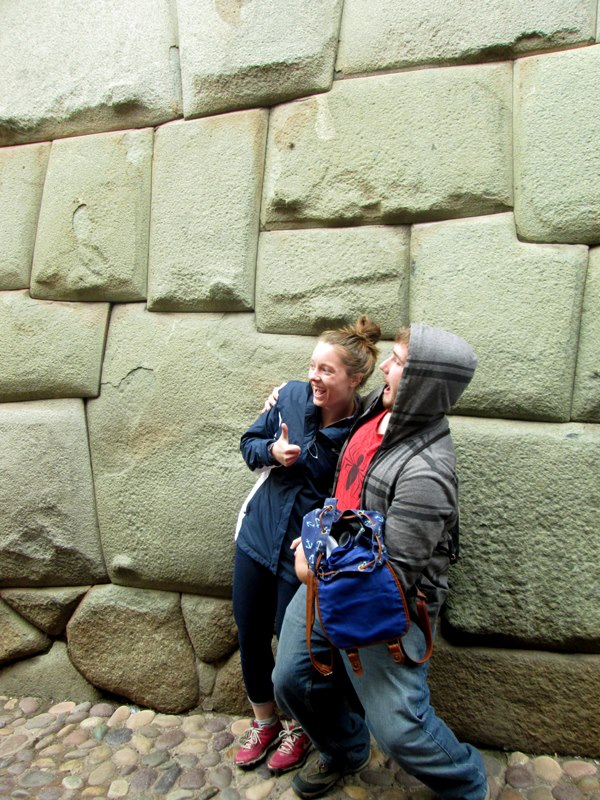 Our guide, Amadeo Valer Farfán, led us on a walk through the city (of about 500,000), where we saw some of their finest stonework, including the famous stone cut with 12 angles, on a wall just up the hill from the Plaza de Armas;  and we admired the patchwork of red tile roofs, encircled by hills in every direction.
We had a chance to spend three days in Cusco, beginning with free time to adjust to the altitude, to shop for crafts and, for those with extra energy, to hike. We stayed at a favorite SST hotel, Sol de Oro, which is along a dusty street outside of town, hidden from the tourists that crowd the central district.
Although Machu Picchu looms larger in most imaginations, Cusco actually claims a higher elevation. Cusco sits at around 3,400 meters, or 11,200 feet, compared with about 2,430 meters, or 8,000 feet, for Machu Picchu.  In either case, it's a challenging transition for the body after spending four weeks along the coast in Lima.
On the first evening, we welcomed Amadeo, an archaeologist, author and guide, to the auditorium at Sol de Oro. He provided a thoughtful overview of Incan history, including an appreciation for Incan advances in architecture, accounting, transportation and astronomy.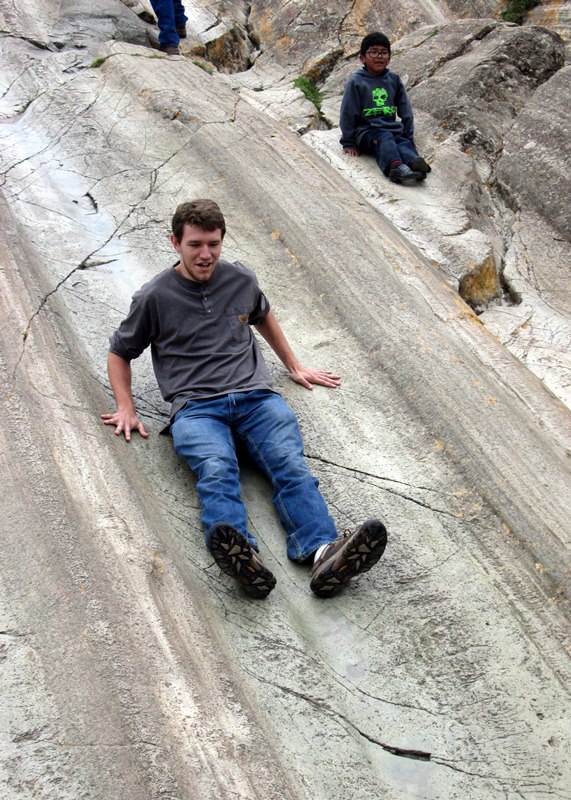 Amadeo is accomplished both as a researcher and a guide. In February, he  was one of four candidates running for the presidency of AGOTUR, a regional tour guide association. When he speaks to the summer group in late May, he expects to have in hand a newly published 240-page history of Peru.
The next day, on a hillside shoulder of Cusco, we visited Saqsayhuaman, once home to the Inca's temple of the sun and, later, the site of a fierce battle between the Spanish conquistadores and Manco Inca's army. The stonework, with precise fittings, is among the finest (and largest — one stone placed in a wall weighs more than 300 tons). During our walk at the site, many of the students tried out a set of natural rock slides and passed through a dark cave.
That afternoon we enjoyed a presentation on traditional Andean music by Americo (Amaru) Mejia Suñiga and another member of the band Hijos del Sol; these talented Cusco musicians are adept at playing many instruments, including the quena, the zampoña, and other wind instruments.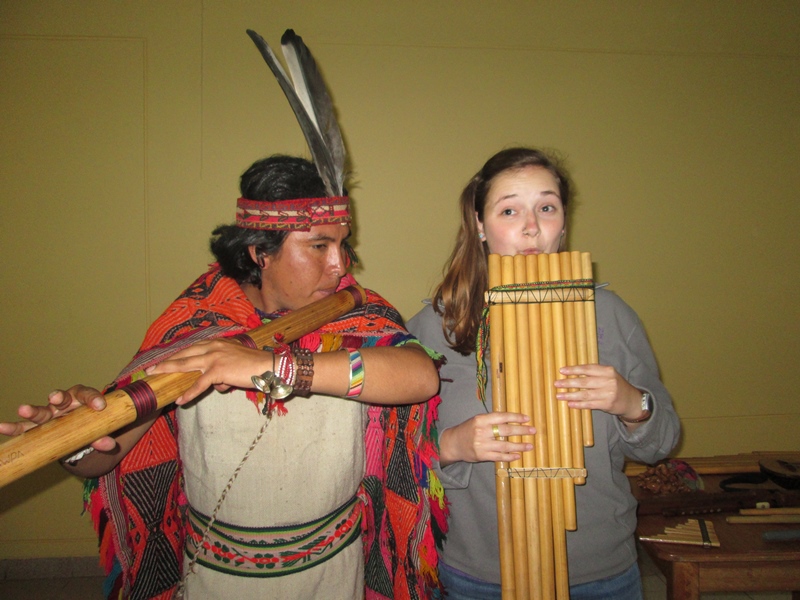 We were fortunate to spend the next two nights, a Saturday and a Sunday, in the homes of Mennonites from Lucre and Huacarpay. The towns are located nearly an hour by bus from downtown Cusco off of a two-lane highway that passes through towns famous for pan chuta, or a sweet bread that tastes like anis (Oropesa), cuy, or guinea pig (Tipón) and chicharrón, or fried pork (Saylla); each town claims a specialty, with dozens of competing shops along the road. We stopped in Oropesa to pick up bread to share with our host families.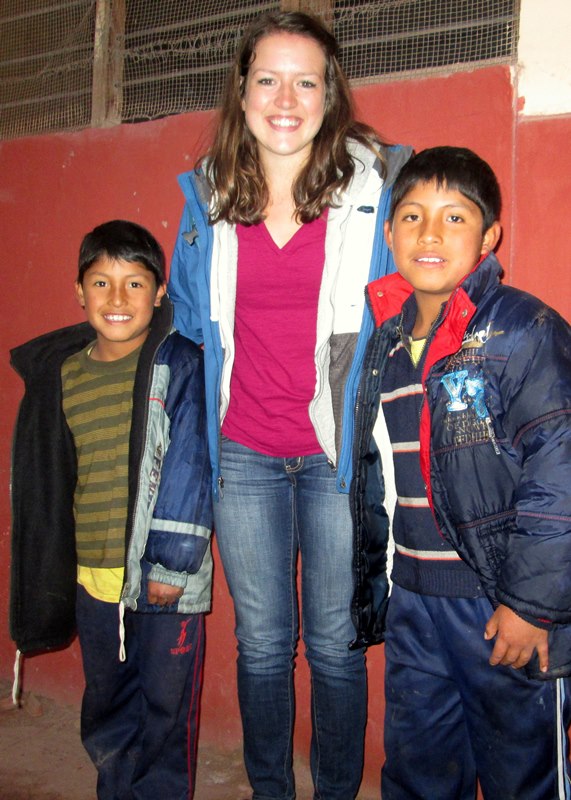 Note: Before we made our way to the famous site of Saqsayhuaman, our bus took us to an even higher elevation to visit Tambomachay (12,600 ft. above sea level), an archaeological site associated with the Incas. It consists of a series of aqueducts, canals, and waterfalls that run through terraced rocks. The function of the site isn't known for certain: it may have served as a military outpost guarding the approaches to Cusco, as a spa resort for the Incan political elite, or both.
As we headed down toward Saqsayhuaman and Cusco, we visited two other sites of Incan ruins:  Puka Pukara (or "red fortress") and Q'enqo (meaning zig-zag), a holy place where sacrifice or mummification appear to have taken place.