Shashi Buluswar, Culture for Service award winner, to speak about new approaches to global development Oct. 1
Yoder Public Affairs Lecture: Shashi Buluswar, "Decolonizing 'Culture for Service': A New Paradigm for Impact in the Developing World"
Date and time: Thursday, Oct. 1 at 7:30 p.m.
Location to view: Virtual Webinar  | Goshen College Livestream |  Facebook Live
Cost: Free and open to the public
---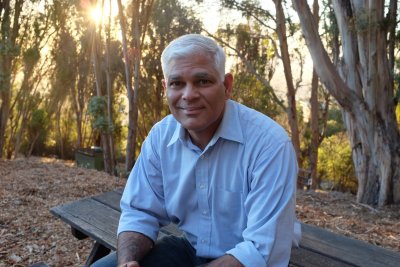 Shashi Buluswar, CEO of the Institute for Transformative Technologies (ITT), and the chief architect of the largest electrification and natural sanitation infrastructures in the world, will present a virtual lecture titled "Decolonizing 'Culture for Service': A New Paradigm for Impact in the Developing World" on Thursday, Oct. 1 at 7:30 p.m. This event is sponsored by the Yoder Public Affairs Lectureship and Goshen College Alumni Council, and will take place virtually.
Buluswar is a 1990 Goshen College graduate and a recipient of Goshen College's 2020 Culture for Service Alumni Award.
Reflecting on a lifetime of work applying technology in the developing world by partnering with a variety of private and public organizations to achieve the UN Sustainable Development Goals, Buluswar will speak about how to update Goshen College's understanding of Culture for Service as a vision for local solutions and radical reciprocity.
Throughout his career in development, Buluswar has experienced the paradigm shift from reliance on external aid agencies, development organizations and missions to internal ideas, expertise and partnerships. Buluswar brings a wealth of practical experiences and enthusiasm for finding out what really works on the ground in Sub Saharan Africa and South Asia.
After graduating from Goshen College, Buluswar earned a master's degree in business administration from Northwestern University before completing a Ph.D. in artificial intelligence from the University of Massachusetts.
Buluswar spent more than a decade training to be a scientist, a business strategist and an entrepreneur with the goal of pioneering a new approach to global development.
For the past five years, Buluswar has pioneered the Institute for Transformative Technologies (ITT), with a mission to bring to life breakthrough technological solutions for combating global poverty, through advanced research, engineering, a unique commercialization model and a global network of partnerships.
ITT has introduced technology in the form of solar mini-grids, vermifiltration composting toilets, groundwater drill, solar vaccine fridge and infant warmers to places in Kenya, Nigeria, India and beyond.
Before founding ITT in 2015, Buluswar was a partner at Dalberg Global Development Advisors, a mission-driven strategy consulting firm which serves international NGOs, foundations, governments, social entrepreneurs and the United Nations.
Beyond his professional interests, he spent a decade competing on the Indian national rowing team, and made a critically acclaimed documentary film about the India-Pakistan conflict and "cricket diplomacy." Buluswar also teaches at the University of California at Berkeley.
Now in the age of COVID-19, Buluswar and those at ITT are partnering with other global development organizations to design and promote high-impact technology innovations, such as affordable breathing assistance devices for COVID-19, for primary healthcare systems in low-income countries.
The Frank and Betty Jo Yoder Public Affairs Lecture Series is an endowed lectureship that was created for Goshen College in 1978 by Frank (1917-1996) and Betty Jo Yoder of Goshen. The goal of the series is to enable faculty, students and community to hear well-known speakers address current issues.