Elizabeth Bennion to speak about upcoming presidential election Oct. 14
GC Talks & Yoder Public Affairs Lecture: Elizabeth Bennion, "Presidential Election Preview: What Voters Need to Know"
Date and time: Wednesday, Oct. 14 at 7:30 p.m.
Location to view: Webinar link | goshen.edu/livestream, facebook.com/goshencollege
Cost: Free and open to the public
---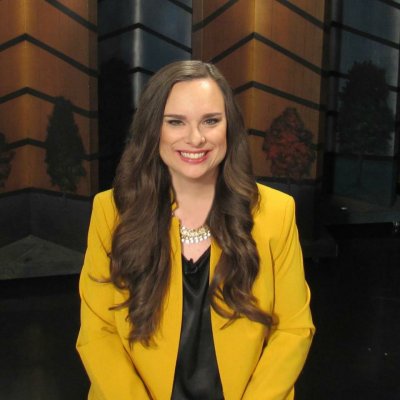 Dr. Elizabeth Bennion, professor of political science, director of the American Democracy Project at Indiana University South Bend and host of WNIT's Politically Speaking television show, will present a lecture titled  "Presidential Election Preview: What Voters Need to Know" on Thursday, Oct. 14 at 7:30 p.m. This event is sponsored by the Yoder Public Affairs Lectureship and will take place virtually.
Dr. Elizabeth Bennion will discuss the issues on voters' minds, candidates' stances on those issues and how factors like partisanship, negative partisanship, political ideology and candidate image will determine voter choices and election outcomes in the 2020 presidential election.
Participants will learn about current forecasting models, the limitations of these models and why voters should not change their behavior based on published poll results. The lecture will also explain how political geography and the Electoral College will decide the fate of the incumbent president.
This 2020 election is an election unlike any other as the nation confronts the COVID-19 pandemic, economic disruptions and racial/ethnic turmoil. The election is both contentious and consequential. Voters face critical decisions about the direction of the nation. The country's domestic policy, foreign policy, economy, and international reputation will all be shaped dramatically by the decisions that voters make on Election Day.
Dr. Bennion teaches courses in American politics with an emphasis on political behavior, and organizes non-partisan voter outreach initiatives including a Civic Leadership Academy and candidate debates for municipal, county, state and national political races.
She is the 2011-2012 Eldon F. Lundquist Fellow, the highest campus honor bestowed upon a meritorious IU South Bend faculty member who has demonstrated excellence in teaching, scholarly achievement and diversified public service. Dr. Bennion is a seven-time recipient of the competitive Trustees' Teaching Award, an inductee of the all-IU Faculty Colloquium on Excellence in Teaching, and a recipient of the all-IU W. George Pinnell Award for Outstanding Service. Her role as a civic educator has been recognized through resolutions and awards from the IU South Bend Alumni Association, South Bend City Council, League of Women Voters, Chamber of Commerce, Indiana Campus Compact, and American Association of State Colleges and Universities.
Bennion's scholarship has been published in multiple books, academic journals, and newsletters. Her recent work includes two co-edited books entitled: "Teaching Civic Engagement: From Student to Active Citizen" and "Teaching Civic Engagement Across the Disciplines," both of which are available free online. Bennion's teaching, research and service focus on producing informed and engaged citizens. She has hosted WNIT's Politically Speaking program since January 2013.
The Frank and Betty Jo Yoder Public Affairs Lecture Series is an endowed lectureship that was created for Goshen College in 1978 by Frank (1917-1996) and Betty Jo Yoder of Goshen. The goal of the series is to enable faculty, students and community to hear well-known speakers address current issues.