Albert Meyer, former physics professor and advocate for Mennonite education, dies at 90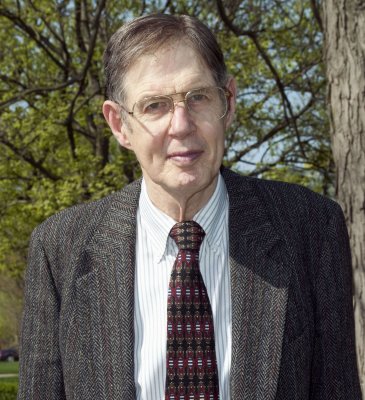 Albert J. "Al" Meyer, retired assistant professor of physics, died Friday, July 31, at his home in Goshen, surrounded by his family. He was 90 years old.
A lifelong promoter of Mennonite values in education, Meyer served on the Mennonite Board of Education for 28 years, coining the term "peoplehood education" in the early 1970s to emphasize the distinctive focus of the Mennonite Church and its schools, colleges and seminaries.
"Dad was totally committed to Mennonite Education," said Kathy Meyer Reimer, GC professor of education and Meyer's daughter. "Education had been transformative in his own life and he thought Mennonites had a role to play in the education landscape. He was always interested in and attentive to young people, and college students particularly, they were at the core of his passion about education. He saw them as the future and as the people who could lead us forward with excitement and creativity."
He was born in Cleveland, Ohio, on Sept. 24, 1929, the son of Jacob Conrad and Esther (Steiner) Meyer. At age 16 he went with a group of "seagoing cowboys" to deliver horses to Gdansk, Poland after World War II.
He earned a bachelor's degree from Goshen College in 1950 and a Ph.D. from Princeton University in 1954, during which he spent one year at the University of Basel as a Kent Fellow of the National Council for Religion in Higher Education and Princeton University Exchange Fellow.
On Aug. 21, 1954, he married Mary Ellen Yoder, and the two were a team until his death.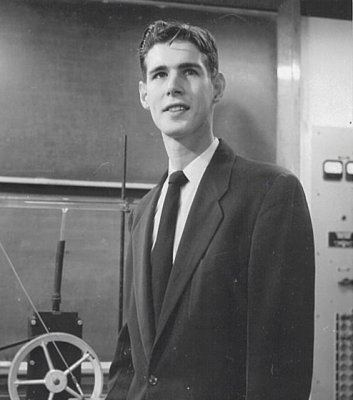 His work abroad continued with two years in France as the regional director for Mennonite Central Committee. Later, he returned to Switzerland to serve for one year as a research assistant at the University of Basel before serving as the Mennonite liaison with the World Council of Churches, and the Mennonite representative on the Continuation Committee of the Historic Peace Churches in Europe.
Meyer found his way back to Goshen College through the physics department from 1957-60, before moving to Kansas to become academic dean and professor of physics at Bethel College for five years. He returned to Goshen in 1966 as part-time professor of physics, where he collaborated with colleague Robert C. Buschert in founding the Turner X-ray Precision Measurement Laboratory in 1969.
Still much of his work was dedicated to the relationship between the Mennonite church and its colleges. He served as executive secretary of the Mennonite Board of Education. He continued in both roles until his retirement in 1995.
In 2009, he published Realizing our Intentions: A Guide for Churches and Colleges with Distinctive Missions as an experience-led guide for educators, church leaders, college and university board members. His intimate knowledge of several Christian institutions paired with his time as a visiting fellow at the Center for the Study of American Religion at Princeton University upon retirement defined his work.
Meyer believed a church with unique emphasis could not survive without an equally unique type of education. Upon his retirement as chief executive officer of the board in 1995, a fund for peoplehood education was created for church supported education projects.
In addition to his life partner, Mary Ellen (Yoder) Meyer, he is survived by five children—Richard (Brenda) Hostetler Meyer, Anne (Mark) Meyer Byler, Kathryn (Paul) Meyer Reimer, Barbara (Lane) Meyer-Reed, and Elaine (Robert) Meyer-Lee; two siblings—Margaret Meyer Irvin and John (Maria) Meyer; 15 grandchildren and five great-grandchildren. He is also survived by grandchildren in love, Rob Weiss and Kylie Gruner.
A Saturday, Aug. 8, 2020, memorial service will be held on Zoom. A slide show will begin at 10:45 a.m. followed by an 11 a.m. memorial service. Click here to participate.
In lieu of flowers, donations in his memory may be sent to the Peace and Justice Support Network of Mennonite Church USA.