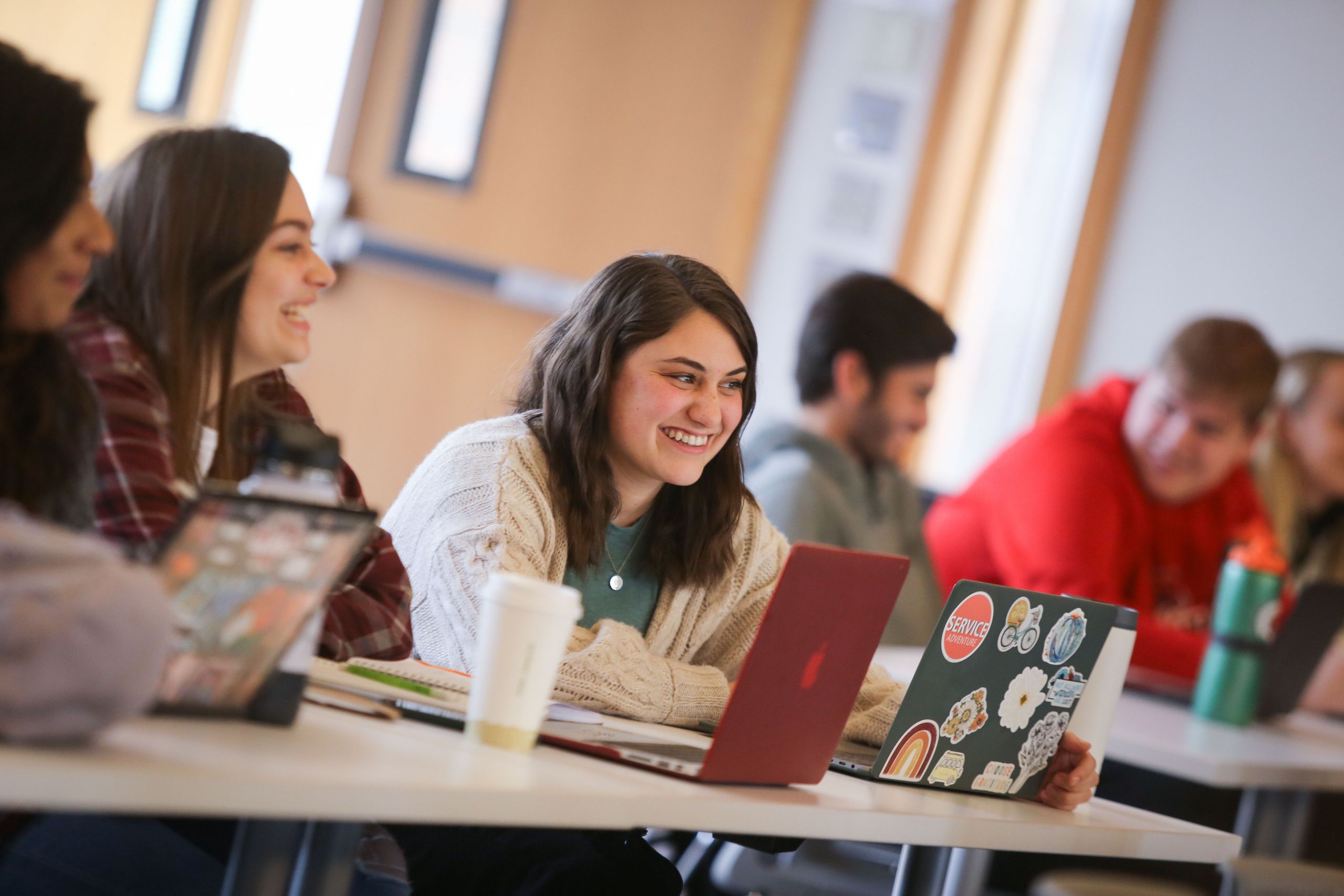 Adult Programs
Advanced Communication Strategies
Rapid Learning for Rising Leaders
This short course is intended for business and organization professionals who would like to refresh and advance their communication skills. The course is composed of four two-hour evening sessions held in person. Participants can choose to take the course on the campus of Goshen College or the campus of Anabaptist Mennonite Biblical Seminary in Elkhart. The four sessions will focus on media relations, social media, public speaking and presentations, and writing in the workplace. Each session will be led by a select team of faculty, with assistance from standout graduates, in partnership with the award-winning Communication Department at Goshen College. Through these weekly sessions participants will also build relationships with other business and organization leaders, expanding their regional professional network. No textbooks, only curated readings; no grades, only helpful feedback. Class size will be limited to ensure highly interactive sessions.
Location: Goshen
Cost: $320
Time: 6-8 p.m.
Dates:  Sept. 6, 13, 20, 27
Location: Elkhart
Cost: $320
Time: 6-8 p.m.
Dates:  Sept. 7, 14, 21, 28
Sessions
This session focuses on building positive relationships with journalists, publications and other news outlets. The process includes developing story ideas, writing press releases, conducting interviews and organizing events that encourage favorable coverage.
Instructors: Kyle Hufford and Jason Samuel  (Sept. 6-7)
This session builds understanding of how to use social media effectively both personally and professionally. You'll also learn how to develop social media strategies with an eye toward generational differences and basics in graphic design.
Instructors: David and Carrie Lee Kendall  (Sept. 13-14)
This session highlights key writing forms for the workplace, especially email, letters, memos and reports. We'll look at the shifting language landscape and explore opportunities to customize style guides to shape workplace communication.
Instructors: Suzanne Ehst and Duane Stoltzfus (Sept. 20-21)
This session covers the principles of effective speaking in various settings (auditorium, classroom, conference room) and for various purposes (making an introduction, sharing information, advocating a position). The session will also include tips for Zoom meetings and other online communication.
Instructors: Anna Groff and Cyneatha Millsaps (Sept. 27-28)
Register Here
---
For more information please contact contact Danielle Pagoria.