Teaching Volunteers
Thousands of school children participate in Merry Lea programs every year. We rely on volunteers to help teach these programs. After training, volunteers can help to guide groups on trails, around the farm, or to the gravel pit. Volunteers teach, lead learning activities, and communicate their love of the natural world to area children.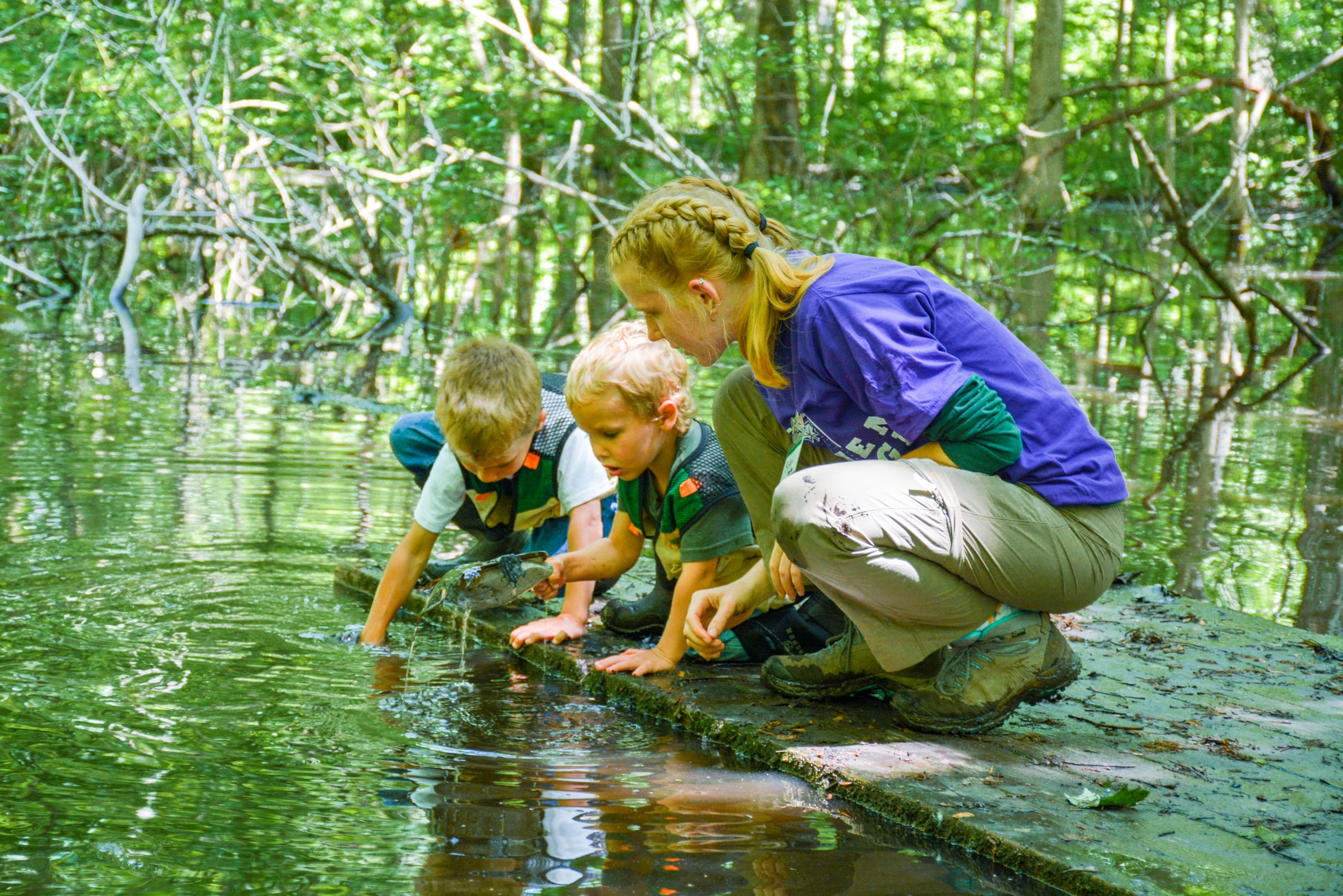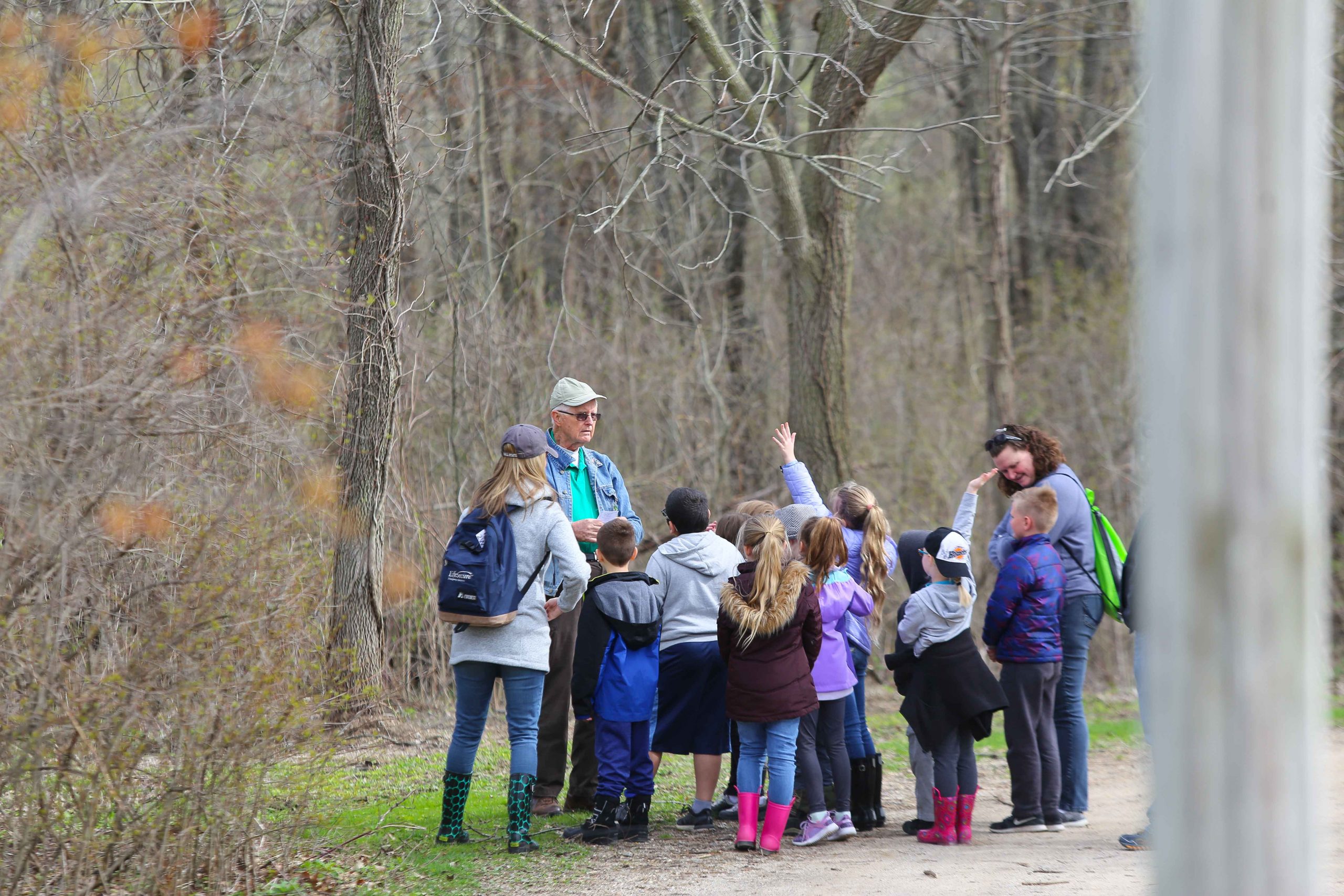 Gardens
Throughout the growing season, there is a need for extra hands to help with gardening at Merry Lea. If you would enjoy planting, weeding, or harvesting, we would like your help. The Merry Lea Sustainable Farm offers opportunities to tend animals or work in vegetable plots. If you prefer flowers, you could work on a butterfly garden at the Learning Center.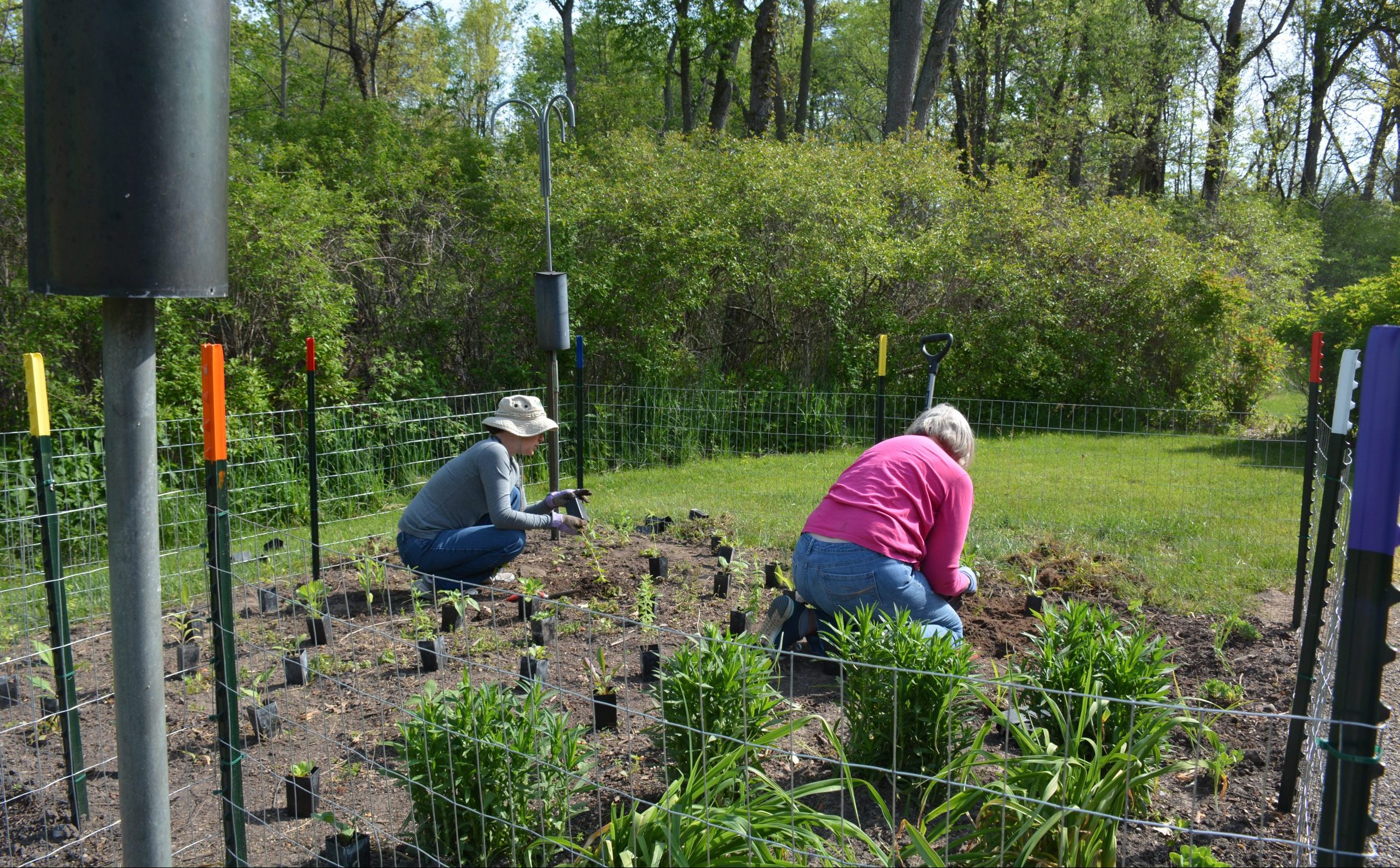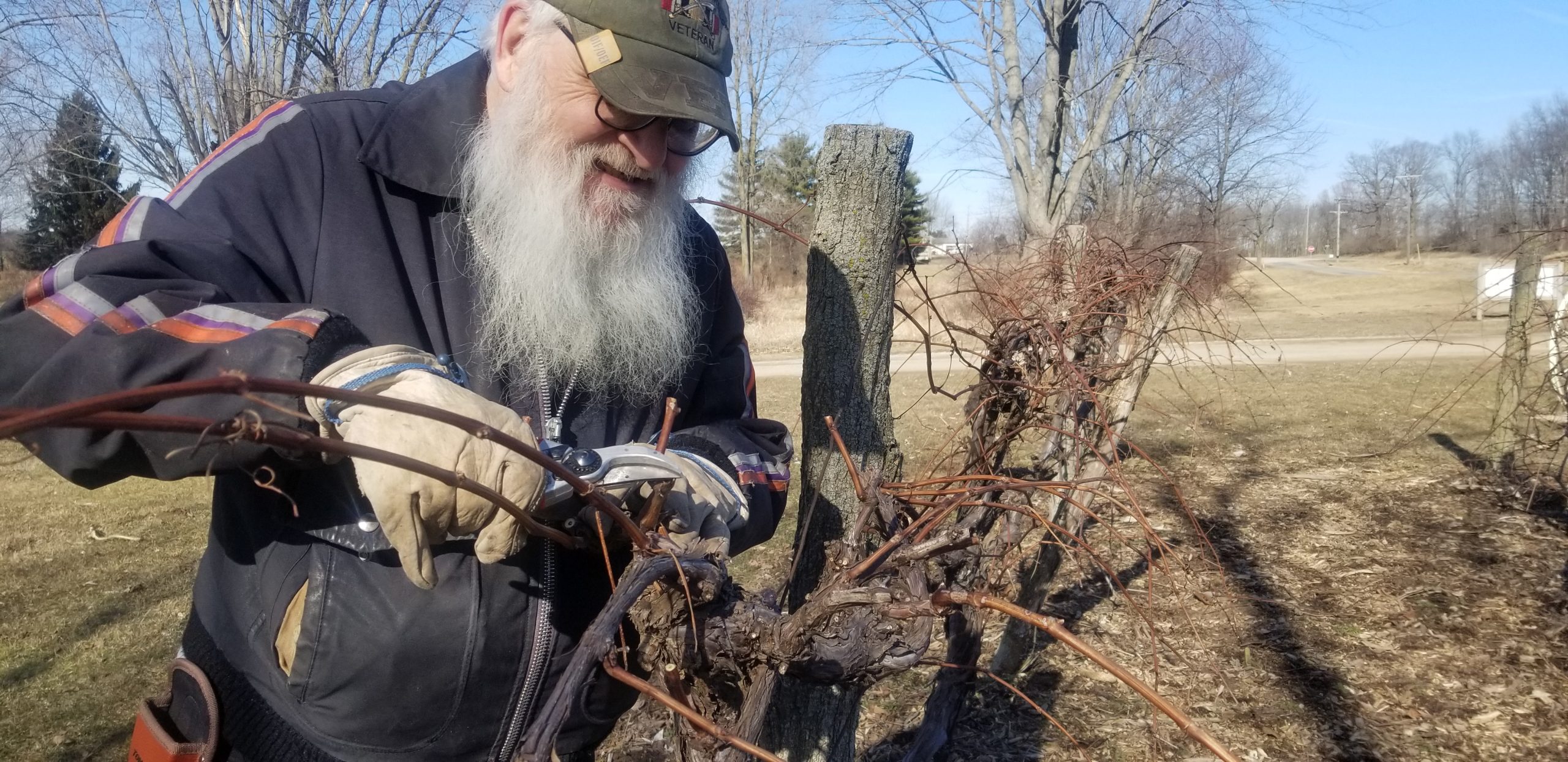 Special Events
Merry Lea frequently takes displays to community events. We enjoy having volunteers at our booth who can greet visitors, share information about Merry Lea and tell what it is like to volunteer here.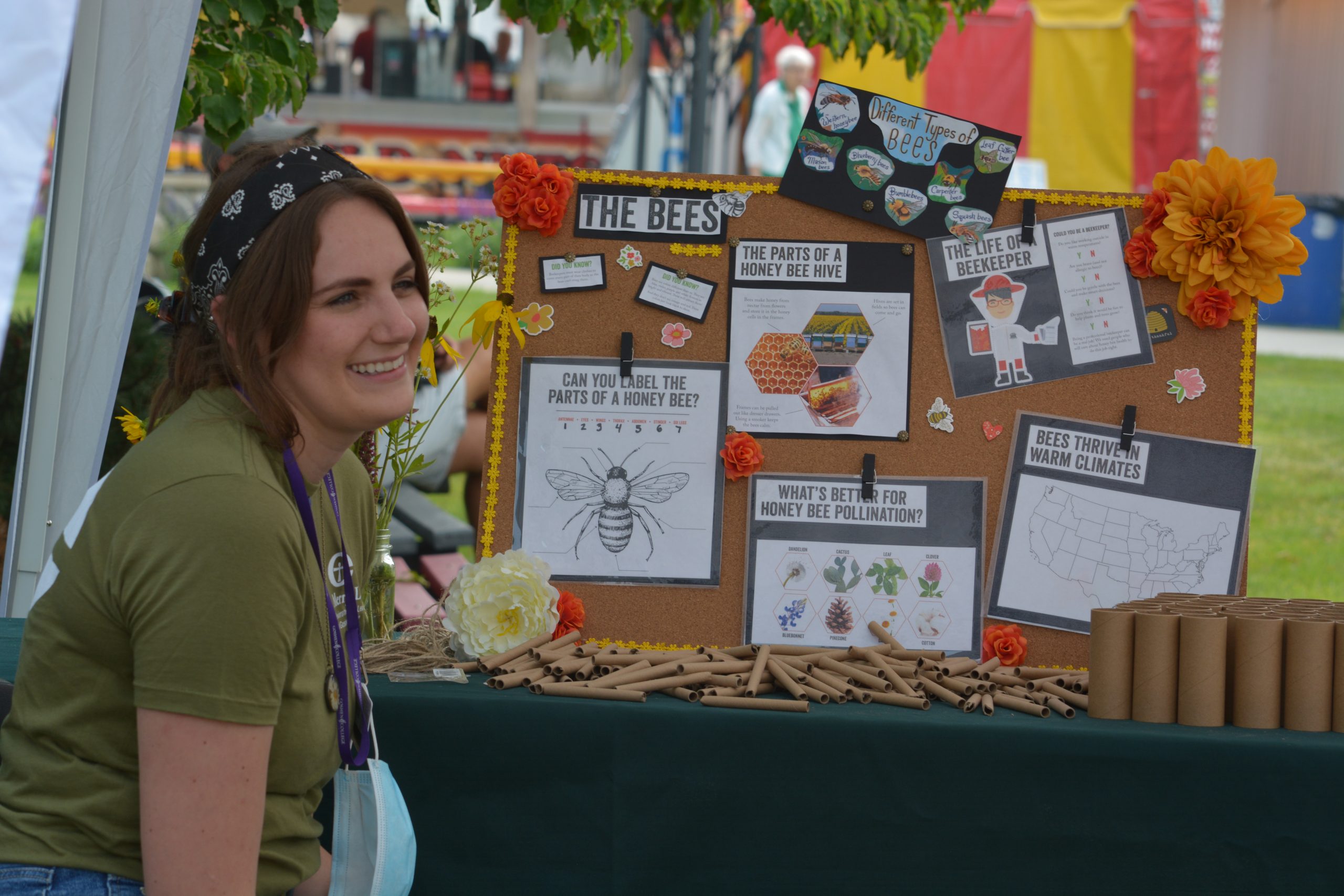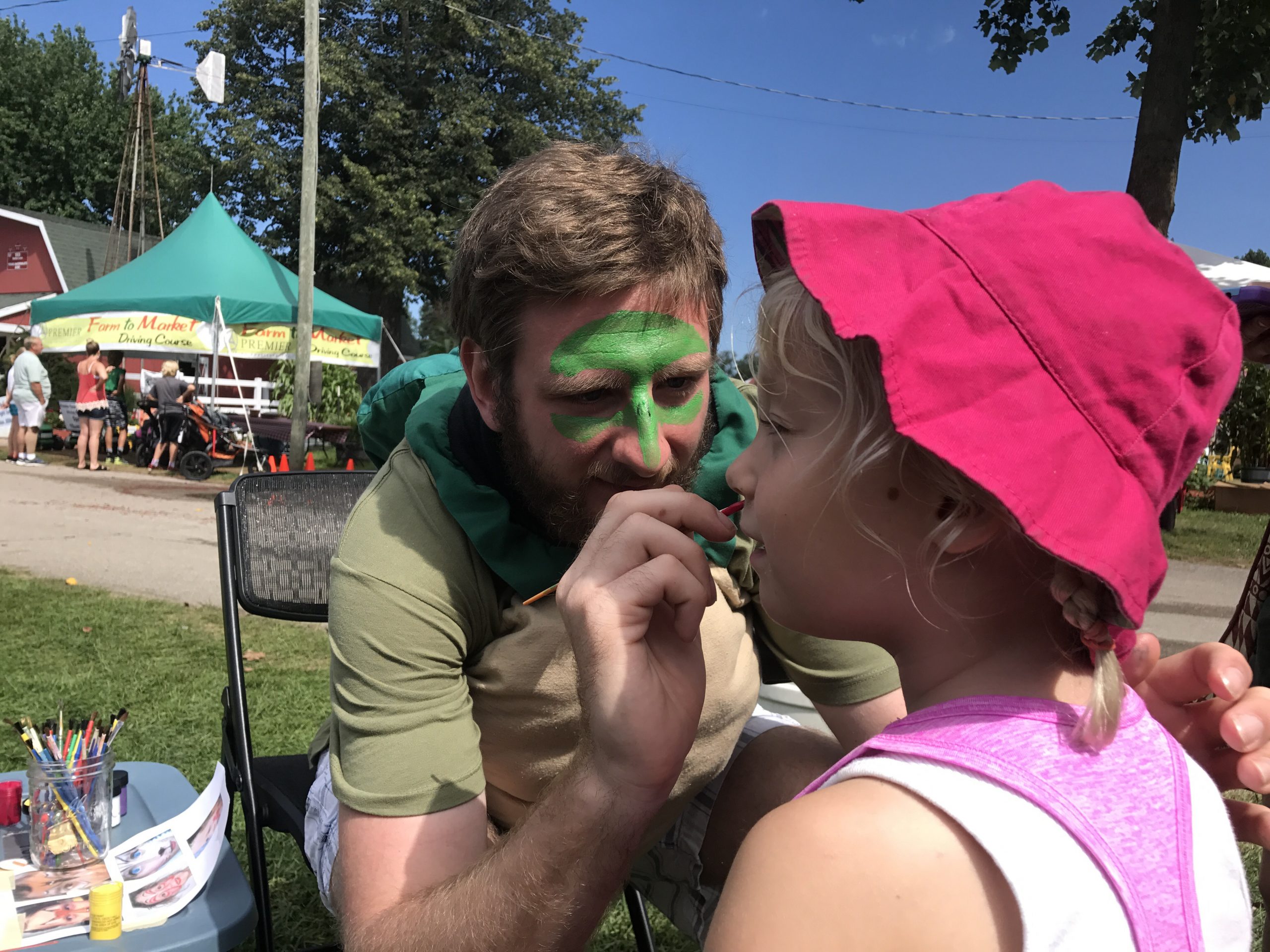 Enchanted Forest
Every year in late October the animals in Merry Lea's woods can talk to people and share about their lives. This special program draws hundreds of local families and groups. Volunteers support this event by serving as animals (costumes provided), trail guides, and refreshment servers.