Wednesday, September 27, 2006
Goshen College awards honor six exceptional alumni during Homecoming Weekend, Oct. 6-8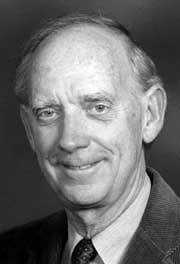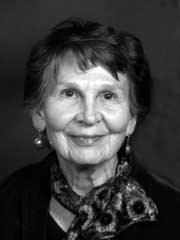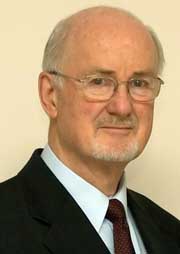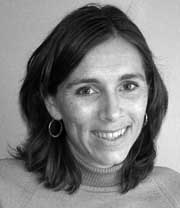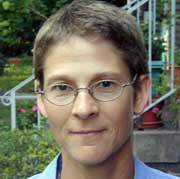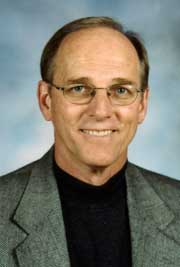 GOSHEN, Ind. – During Goshen College's Homecoming Weekend 2006 on Oct. 6-8 the college will honor six exceptional alumni with awards for lives and dedication to service that has inspired others. Three will receive Culture For Service Awards, named for the college's motto. The college will honor one recent alumna with its Decade of Servant Leadership Award, which recognizes young alumni who are making significant contributions to their communities, church and world. And for the first time, the Goshen College Maple Leafs Athletic Club is presenting the Dr. Ruth Gunden and the Dr. Roman Gingerich Champion of Character Awards.
Awarded by the Goshen College Alumni Board, the 2006 Culture for Service Award will be presented to Goshen College alumni Ed Metzler '52 and Ethel Yake Metzler '46 and Glen E. Miller '57, all of Goshen. Lisa Koop '99, a lawyer at the National Immigrant Justice Center in Chicago, Ill., will receive the second annual 2006 Decade of Servant Leadership Award. The 2006 Dr. Ruth Gunden Champion of Character Award will go to Sally Hunsberger '86 of Washington, D.C., and the Dr. Roman Gingerich Champion of Character Award will go to Don Jantzi '72 of Goshen.
The award recipients will be honored at a special chapel on Friday, Oct. 6 at 10 a.m. in the Church-Chapel. The awardees will be available to have photos taken by the media at 9:30 a.m. in the hallway by the chapel. Following the service will be a reception in the Church-Chapel Gathering Room.
The Culture for Service Awards, given annually, honor Goshen College graduates who have made lifelong commitments to service, which can take many forms. Recipients distinguish themselves through exemplary records of service and achievements at home or in their churches, colleges and communities and the larger world.
According to Carla Weldy, Goshen College director of alumni, church and parent relations, the Decade of Servant Leadership Award was developed in 2005 to recognize an alumnus or alumna whose contributions and achievements in career, public or church service and volunteer activities early in post-graduate life are valuable and inspiring. The award is given to alumni during or prior to their 10th class reunion year.
In its inaugural year, the Dr. Ruth Gunden and the Dr. Roman Gingerich Champion of Character Awards, presented by the Maple Leafs Athletic Club, will annually honor a male and female alumni athlete who exemplify the college's core values in their lives. "They have taken the values they learned during their Goshen College educational and athletic experience and are now living them in their work and community service," said Athletic Director Ken Pletcher. "This is all a part of what we want our athletes to learn here." Gunden and Gingerich were two pioneers in Goshen College's athletic history.
Edgar Metzler '52 and Ethel Yake Metzler '46 – Culture for Service Awardees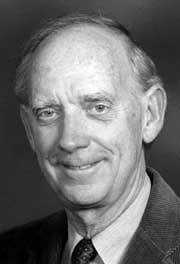 In the spirit of the Scripture James 2:38: "I will show you my faith by what I do," Edgar Metzler and Ethel Yake Metzler have devoted their active, extraordinary lives to being servant leaders – traveling extensively all over the world to wherever they feel led.
Ethel graduated from Goshen in 1946 with a double major in chemistry and religion, and Edgar graduated from Goshen six years later with a degree in psychology. Edgar went on to earn a master's of divinity degree and Ethel earned a master's degree in counseling therapy. Their life of world service and leadership together began in 1957 when Edgar was pastor at First Mennonite Church in Kitchener, Ontario, for 5 years.
A compassionate leader, "Ed has given a lifetime of service to the church and its mission in the world. This has included pastoral ministry and social justice program administration in Canada, United States, Afghanistan, Nepal and indirectly in 70-plus countries," said Ronald J.R. Mathies, Mennonite Central Committee (MCC) executive director emeritus.
In 1968 the Metzlers left for India, Iran, Thailand and Nepal where Edgar was director of the Peace Corps, and Ethel helped train volunteers, as well as teaching at international schools in Calcutta and Kathmandu.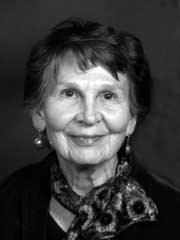 After further pursuing psychology and therapy, Ethel applied her skills abroad by providing cross-cultural counseling, particularly for Nepali women. "[Ethel] engages others with sincere interest; she leans forward with eyes wide open and an open, inviting facial expression that draws both pain and joy from those she encounters … she is passionate in her belief that Christ wants us to embrace the poor, the marginalized and those who are powerless," said family friend Ron Yoder.
After moving back to Goshen in 1974, Edgar taught political science and economic development at Goshen College, as well as being a director at Oaklawn Psychiatric Center and continuing to work for the Mennonite Church. Ethel worked for Family Services, Inc. in Elkhart.
Staying longer in the United States then they had originally planned, the Metzlers returned to Kathmandu, Nepal, in 1989, as Edgar became the executive director of United Mission, a Christian international nongovernmental organization that provides services for the Nepali people. The Metzlers retired to Goshen in 2004, where they are very active in their community, and attend Assembly Mennonite Church. They have four adult children.
Glen E. Miller '57 – Culture for Service Awardee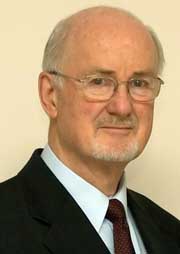 Traveling abroad many times for MCC during the beginning of his medical career, Glen Miller gained plenty of exposure to poverty, which left a powerful impression. After 29 years of medical practice and at the height of his earning power as medical director at Mary Rutan Hospital in Bellefontaine, Ohio, Miller chose an alternative path – to retire from medicine at age 55 so he and his wife, Marilyn, could live modestly and devote their lives to service.
Miller graduated from Goshen College in 1957 with a bachelor's degree in biology. He met Marilyn, who graduated from Goshen in 1954, in Aurora, Ohio, during his two years in alternative service during the Korean War.
"My motivation to leave the practice of medicine did not come from dissatisfaction. I did not experience a strong push to get out of medicine. However, I did feel the pull to do something different that affirmed that there was more to life than the practice of medicine," said Miller.
When the opportunity came to go to Calcutta, India, for MCC India, "It felt right. It felt like the natural thing to do," Miller said.
During their time in Calcutta, Miller served as the director of MCC India and Marilyn served as a country representative for Self-Help Crafts. Although they originally intended to stay only two years, the couple extended their term three times into a total of seven years. Miller had the privilege of developing a friendship with Mother Teresa, who he worked with on several occasions. When he suffered a heart attack towards the end of his final term, she sent him a get-well card while he was in the hospital.
The Millers also had the opportunity to serve as hosts for the 1997 Mennonite World Conference in India. Following their time in India, The Millers were invited to serve short terms with Cambodia MCC as interim co-director and co-host of the London Mennonite Center. Returning to the United States, Miller studied to receive a master's degree in theological study at the Methodist Theological School of Ohio in 2003.
"The world is and has been Glen and Marilyn's parish," said Paul Gingrich, former director of church relations at GC, who has known the Millers for over 35 years. "Their lifestyle has always been to care for creation in as many ways as possible in an affluent society."
Today Miller is an ambassador for Goshen College as well as recently appointed to lead Mennonite Church USA's response to the Charlotte 2005 Delegate Assembly resolution to promote healthcare and healthcare access. The Millers attend Assembly Mennonite Church in Goshen, and have four grown children, all GC graduates.
Lisa Koop '99 – Decade of Servant Leadership Awardee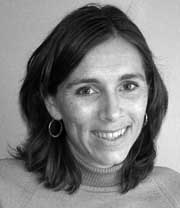 As one who has always held an interest in social justice issues, after earning her law degree Lisa Koop has since devoted herself to public service. After graduating from Goshen College seven years ago, Koop has worked primarily with organizations that work at social justice issues, especially immigration.
Koop, who is from Goshen, graduated from Goshen College in 1999 with double majors in English and psychology. Though she considered pursuing further studies in psychology, two years serving with Mennonite Voluntary Service (MVS) in Texas along the border with Mexico as a paralegal in an immigration-assistance program made her realize her heart was elsewhere.
"[In MVS] I had to grapple with what it meant to be a North American, and I came to the realization that I need to use that privilege in some way to improve the circumstances of people coming from different situations," said Koop.
She went on to attend Indiana University (IU) School of Law where she focused on immigration law, and after graduating, earned a prestigious two-year fellowship with the Notre Dame Immigration Clinic.
"We have been very fortunate that Lisa has continued to work in Indiana, and is teaching and inspiring students, advocates and community leaders," said Florence Wagman Roisman, Michael D. McCormick Professor of Law. "Lisa has been, is now and will continue to be a model and an inspiration to many. I am certain that she will be a leader in public service throughout the world."
A driven student, Koop was also engaged in much community work during her time in law school. While at IU, Koop taught "Street Law" to high school students once a week through their chapter of the Equal Justice Works program, of which Koop was president. She also performed over 200 hours of public service.
At Notre Dame she supervised several students in their casework and taught classes at the clinic, in addition to meeting with clients. For her efforts, Koop received Indiana's Governor's Award for Tomorrow's Leaders in 2005.
Today Koop works as a staff attorney at the North Chicago office of the National Immigrant Justice Center, providing deportation defense and administrative representation to low-income and impoverished immigrants. She is married to R. Breck Herber, who also graduated from IU law school in 2004. They attend College Mennonite Church in Goshen.
Sally Hunsberger '86 – Dr. Ruth Gunden Champion of Character Award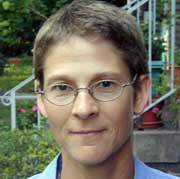 As a mathematical statistician for the National Cancer Institute and the National Institutes of Health in Washington, D.C., Sally Hunsberger daily works on the front lines of fighting breast cancer and pediatric cancer. In her spare time, Hunsberger volunteers at her children's school and as a soccer and basketball coach for her son's teams.
But what she finds more rewarding in her life is the time she spends volunteering several weeks a year for the organization Christian Peacemaker Teams (CPT) as a reservist in the West Bank, working to lower the levels of violence in the area through nonviolent direct action, human rights documentation and nonviolence training. "Other than being a mother and wife, the most rewarding thing I have done since college is my work with CPT," Hunsberger said. "I know it is because of my experience at Goshen that I have the courage and desire to work with CPT. I feel so thankful for the preparation and nurturing that GC provided that lead me to follow my convictions, even when it is scary and lonely." She has also done significant amount of public speaking and presenting about her work with CPT.
Hunsberger was a math and biology double major at Goshen and graduated in 1986. While a student at Goshen College, she played on the women's tennis and basketball teams, and was honored two years in a row as an All-District and All-Conference athlete in tennis. She received a doctorate in biostatistics from Virginia Commonwealth University's Medical College. She has served on the Goshen College Alumni Board for several years.
"Sally has impressed me as someone who cares about people and the issues that concern them, whether they live close to her or far away," said Director of Alumni Relations Carla Weldy. "She lives out her convictions in her everyday life by volunteering for CPT and at her church, organizing fundraisers as part of the Parent Teacher Organization at her children's public school, and generously opening up her home and inviting others to live with her family. It is important for Sally to live a life of meaning, with character, and she is very deserving of the Champions of Character award."
Hunsberger is married to Michael Fay, who is also a mathematical statistician for the National Institutes of Health, and the couple have two young children, Paul and Sara. In 1998-99, they volunteered at the St. Johns Medical School in Bangalore, India. Hunsberger attends Community Housechurch, where she is actively involved.
Don Jantzi '72 – Dr. Roman Gingerich Champion of Character Award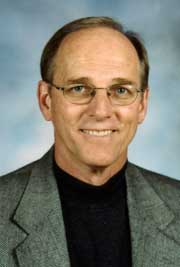 As principal of Chamberlain Elementary School in Goshen, Jantzi is faced daily with the task of educating students in the town's elementary school with the highest percentage of low-income and English as a second language students. And he loves it.
Athletic Director Ken Pletcher said, "Everyday Don is out on the sidewalk greeting the children as they come to school. He fights very hard to get the best teachers for his students. He won't settle for a second-rate education for them."
A respected leader among his peers, Jantzi routinely presents at the Indiana Principals' Leadership Academy. Superintendent of Goshen Public Schools Bruce Stahly said, "Don is revered by his colleagues not only because of his integrity but also because they know that his passion is to provide the best educational opportunities for his students and he is interested in the welfare of their families. He has never forgotten what it was like to be a teacher and his decisions always reflect his respect for his teaching colleagues. The committee could not have made a better choice as the torchbearer of this award."
As a Goshen College student, Jantzi was an elementary education major and graduated in 1972. He went on to earn a master's in education degree.
A man with significant height at 6 feet and 7 inches, Jantzi also played basketball at Goshen College and still holds the record for single season rebounds, with 344 in 1972-73. He is still near the top of the list for Goshen College men's basketball season and career free throw attempts.
Jantzi attends Sunnyside Mennonite Church, where he teaches Sunday school and is chair of the elders. He and his wife Marilyn have two adult children.
– By Megan Blank '07
Editors: For more information about this release, to arrange an interview or request a photo, contact Goshen College News Bureau Director Jodi H. Beyeler at (574) 535-7572 or jodihb@goshen.edu.
###
Goshen College, established in 1894, is a four-year residential Christian liberal arts college rooted in the Anabaptist-Mennonite tradition. The college's Christ-centered core values – passionate learning, global citizenship, compassionate peacemaking and servant-leadership – prepare students as leaders for the church and world. Recognized for its unique Study-Service Term program, Goshen has earned citations of excellence in Barron's Best Buys in Education, "Colleges of Distinction," "Making a Difference College Guide" and U.S.News & World Report's "America's Best Colleges" edition, which named Goshen a "least debt college." Visit www.goshen.edu.
---