Tanzania's land management comprises a mix of complete protected areas (national parks like the Serengeti), areas where wildlife can be comsumed (wildlife management areas – WMA), and areas where humans can live and coexist with wildlife (akin to the Ngorongoro Conservation Area).  Our goal was to explore these multiple land use options and examine the strengths and weaknesses of these various models.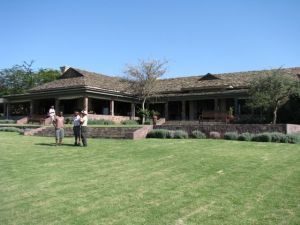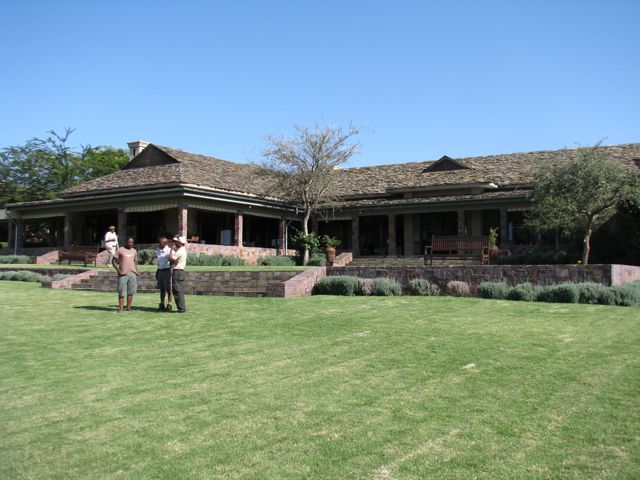 Our last stop was to visit the Grumeti Reserve, another type of land management with a slightly different strategy.  Grumeti is located on a WMA where a wealthy American bought up all the hunting rights.  In place of hunting he has established a high-end ecotourism venture which is designed to protect natural resources while providing jobs and benefits to local communities.  We received a warm welcome from Grumeti and were given tours of all three of their lodges.  We met with Richard Ndaskoi, Grumeti's Community Outreach Coordinator, whose staff presented to us the work that Grumeti is doing to assist local communities. 
We also received a lecture from Rinus van Klinken, the director of the Mwanza SNV office, a Dutch development organization committed to helping local groups come together to collaborate in finding solutions to rural development challenges.  Rinus' lecture elaborated on efforts and challenges to helping the poor benefit from tourism.
It was a challenging, stimulating visit that helped us understand both the complexities and opportunities in working to help local communities derive benefits from wildlife resources.  Jay Mast will be serving as an intern with Grumeti and Erica Grasse and David Graber will be working with a local agricultural cooperative that is designed to provide produce to the Grumeti reserve as a means of providing meaningful income from the tourist market.  We're excited that our students will have opportunities to further explore these issues.