Farewell to Dar es Salaam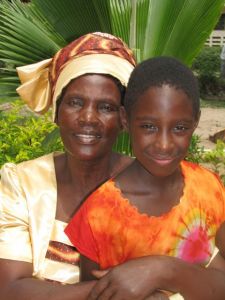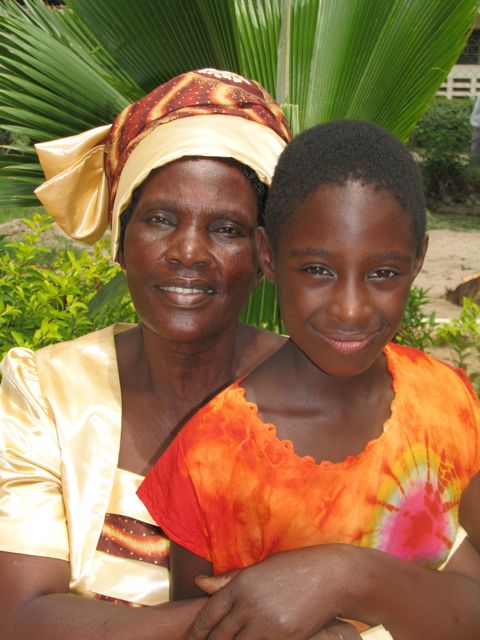 Everyone attended church today at Upanga Mennonite Church, where we have been having our daily Swahili classes.  The church has been so welcoming, as we've used classrooms on their compound, benefited from the local canteen for our lunches, and have deeply appreciated the daily interactions with the church staff and members.
The Eastern Diocese offices are also on the compound, in addition to the VIJANA youth group (see earlier post), so we have interacted with a wide cross section of the Tanzania Mennonite Church.   Today we offered our thanks, albeit small in comparison to what we received.  The students sang a song during the service and stood and each identified their host family and offered a sentence of thanks to the broader church (all in Swahili of course!).
We also presented a gift to Mussa Masanja, the Study Term Coordinator in Dar.  The gift was a piece of art by Anna Ruth, and Masanja was delighted to receive a gift of such a personal nature.  We also presented a monetary gift, comprised of funds raised by the students, for the church to use in some of its programming.
After a farewell with sodas and cake, the students returned with their host families to finish packing.  We have to get up bright and early tomorrow for our trip to Arusha.
We'll stay one night in Arusha on Monday evening; Tuesday we'll visit Ngorongoro Crater and camp on the rim, after a game drive into the crater; Wednesday we'll sleep in the Serengeti after a brief stop at Olduvai Gorge;  Thursday and Friday nights we'll camp near Nata to enable a visit to a private eco-tourism venture, the Grumeti Fund; and we'll arrive in Musoma on Saturday evening.
I am not sure how much internet access we'll have on the safari, so posts may be a bit more sporadic.  The energy is high, we are grateful for our time in Dar, and we are all looking forward to seeing more of Tanzania!